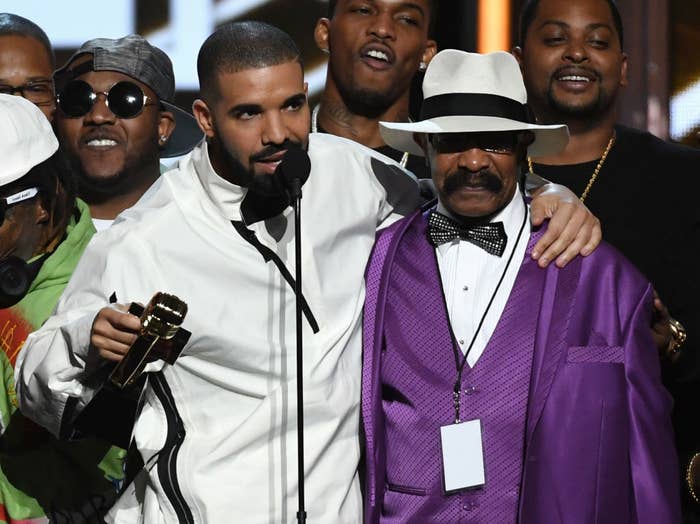 Dennis Graham, Drake's father, is set to begin hosting his own radio show on SiriusXM titled Stormy Monday's.
The show is slated to begin tonight at 10 p.m. EST on OVO's Sound 42.
The Instagram post revealing Graham's show doesn't explain much of what to expect, though Drake fans can hope that he teases a bit of what For All the Dogs has to offer.
According to The Star, the radio show takes its name from an old Rogers cable blues show from the 1990s called Stormy Monday in which Graham made an appearance to sing Albert King's "Crosscut Saw."
Drake posted a clip of his father's performance on Instagram when he announced the original release date for For All the Dogs.