Kendrick Lamar Debunks Theory That Another Album Is Coming
Fans thought a second project might be coming, but Kendrick Lamar shot down rumors of a follow up to 'Damn' in 2017.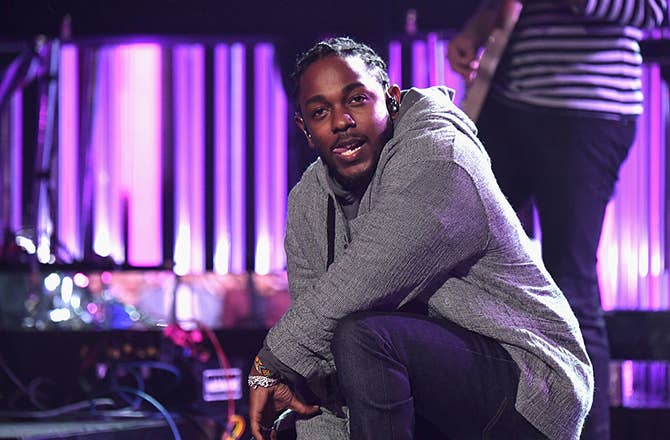 Getty
Image via Getty/Jeff Kravitz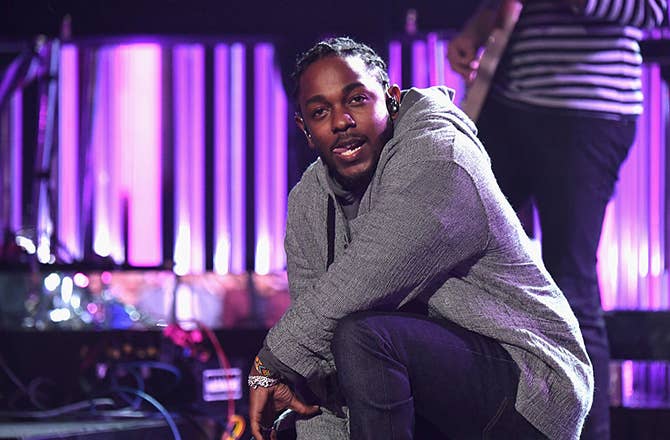 In the hours after Damn hit the internet, fans speculated wildly over a potential follow-up project from Kendrick Lamar. Signs sent by members of the TDE crew and messages left within the music left the door open for a second Kendrick album in 2017. He even told fans on Instagram Live he had more music in the vault. 
It looks like it's time to stop holding out hope for the second album theory, however. Kendrick cleared the air with a tweet on Friday afternoon, telling fans he was not planning on dropping another project despite being honored by the anticipation for his work:
While it's a disappointing end to one of the wildest fan theories in recent memory, this was always the likely outcome. K-Dot doesn't tend to rush his work and his albums are cohesive, thematic projects, so it would have been exceedingly difficult for two projects in one year to live up to his own standards. It's always better to get one good album than a couple of rush jobs, and alongside his talented TDE brethren, you can bet Kendrick will be part of some great music in the coming months. 
Even knowing that, the reaction to the news was mixed, and his fans did whatever they could to begin coping with this reality:
Whether you're pissed about the lack of a follow up or just happy we got Damn in the first place, at least you know for sure now. This should give Kendrick fans everywhere added incentive to latch onto Damn, because it's the only solo album you're getting from him for the foreseeable future.