 The Caribbean influence in Drake's music hit a high point on More Life, as the Toronto native reinterpreted island sound with both his voice and the production behind him. Unbeknownst to a lot of people, however, he also spliced in some satire to the album, courtesy of the Canadian YouTubers known as 4YallEntertainment.
The team behind the videos, who you can hear sampled briefly at the end of "Madiba Riddim" on More Life, just released the latest parody video in their "T-Dot Goon Scrap DVD" series. This episode was a very special one, because they somehow managed to get Drake to make a cameo, as well as producer Boi-1da.
Drake's acting chops definitely helped him out here, and this appearance is absolutely hilarious. He fits right in with the over-the-top, always on edge crew, and when he has the audacity to give their new DVD a 3/10 rating, he and the T-Dot Goons have a spirited debate. Of course, they find a way to spin his rating as a positive by the time his cameo is over: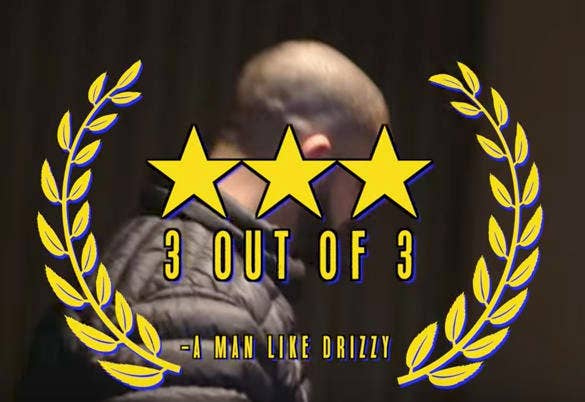 The full video up top is definitely worth checking out, particularly if you like art direction inspired by Windows Movie Maker. These guys are pretty funny on their own, and Drake adds just a little bit extra and pushes the bit over the top. You can also watch the first episode below.