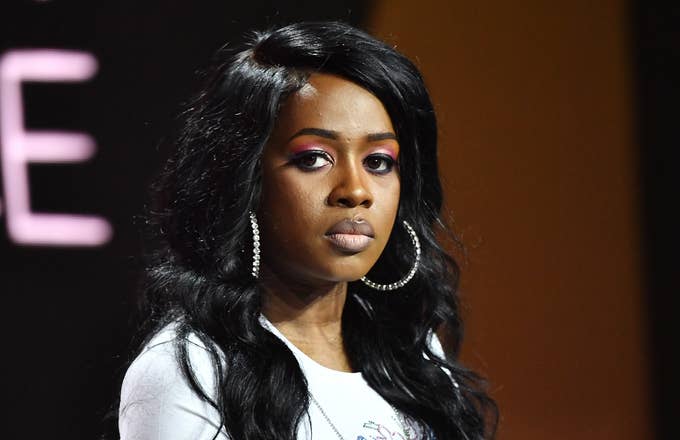 Remy Ma recently expressed her stance on the usage of the N-word on an episode of State of the Culture, saying that she doesn't have any issue with anyone, regardless of color, using the phrase as long as there is no malicious intent. Her comments drew some heat, as some fans were not pleased with her perspective.
In response to an Instagram comment which contained the #BlackLove hashtag, Remy took the opportunity to clarify her stance, stating that, while there are more important topics to address, she does not advocate for black people to "'own' a word & try to stop certain people from using a word that has caused so much oppression and pain." She likened the notion of specific races owning certain words to the Jim Crow laws which prevented black people from using things such as certain bathrooms and bus seats.
Remy believes that focusing on the usage of the racial slur should take a backseat to other things such as "property/real estate, life insurance, health insurance, degrees, etc," as ownership of the aforementioned will lead to a better tomorrow. While she believes that the N-word is "a word that NOBODY should be using," she does acknowledge her own personal flaws, stating that this sentiment comes from "someone that is a woman that is black that has been in the prison system that (unfortunately) uses the n word."
Check out the full response below.