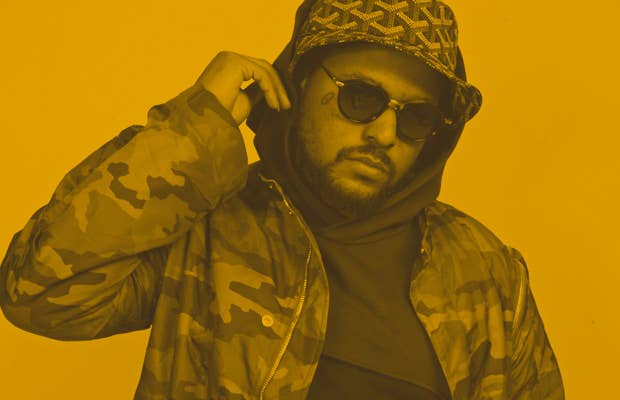 Los Angeles rapper ScHoolboy Q has a new album out as of yesterday. Manypeople think that album is very good. And at least 150,000 of them are expected to pay money for it this week, according to Billboard.
Industry sources told the publication that Q's Oxymoron is projected to sell between 150,000 and 160,000 copies, enough to place the album atop the Billboard 200 album chart.
The album is the second release by label Top Dawg Entertainment since it partnered in a joint venture with Interscope. The first release was Kendrick Lamar's 2012 album, good kid m.A.A.d. city, which debuted at No. 2. Yes, Q is expected to debut higher than Kendrick. That said, he'll have to sell about a million more copies of his album to catch up with his TDE peer's current mark of 1.2 million, according to Nielsen Soundscan.
ScHoolboy Q's previous albums include 2011's Setbacks, which peaked at No. 100 and sold around 17,000 copies, and 2012's Habits and Contradictions, which peaked at No. 111 and has sold around 48,000 copies.
Other debuts expected to chart well this week are Kid Cudi's Satellite Flight, which is expected to sell around 90,000 copies and, duking it out for the No. 2 spot, Romeo Santos, whose Formula, Vol. 2 is also headed for around 90,000 sold. Beck's Morning Phase is expected to debut with around 65,000 copies sold.
Read more about ScHoolboy Q and Oxymoron here.
[via Billboard]
RELATED: All "Oxymoron Week" Posts 
RELATED: Gangster Music: ScHoolboy Q's "Oxymoron" and the state of L.A. Hip-Hop
RELATED: Why I Like ScHoolboy Q Better Than Kendrick Lamar
RELATED: ScHoolboy Q Is Not An Oxymoron
RELATED: ScHoolboy Q's 25 Favorite Albums