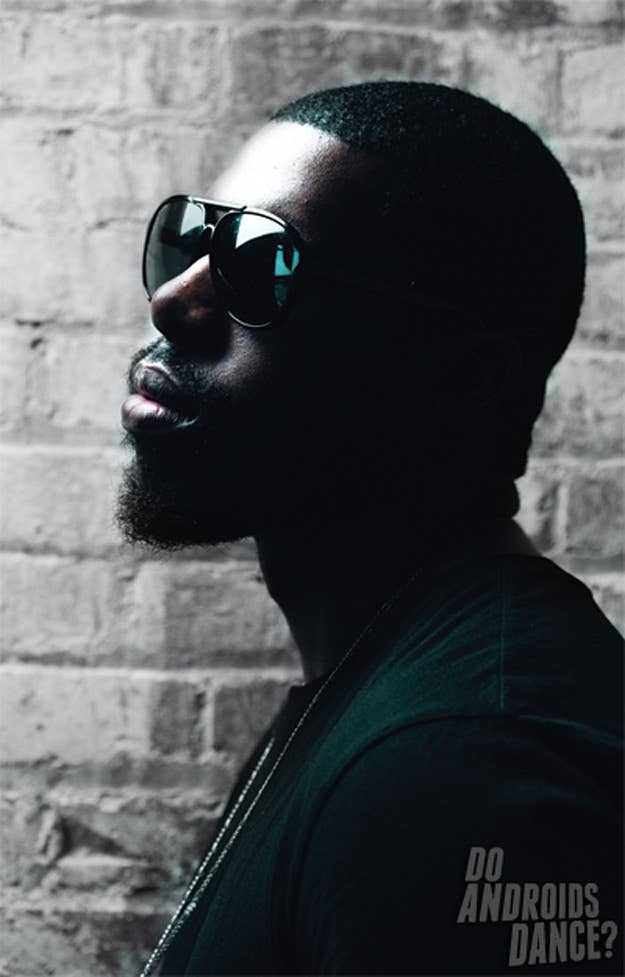 Flying Lotus puts the afterlife in your ear on his new album, You're Dead.
"What does death sound like?" That's the question Los Angeles-based producer/rapper Steven "Flying Lotus" Ellison attempts to answer with his new album, You're Dead. "As soon as you press play, it's the moment of death," says FlyLo, 30, who's been releasing music on the British electronic label Warp Records since 2007 and become the de facto leader of L.A.'s experimental beat scene. "It tries to understand what the afterlife is about and the mistakes that were made in the physical world."
The concept of putting listeners in a dead space started as a joke between FlyLo and bassist Stephen "Thundercat" Bruner, a frequent collaborator who's signed to Brainfeeder, the electronic and instrumental hip-hop imprint that Ellison founded in 2008. On their next project, the pair said they'd "make some way–out shit and just kill everybody—you're dead, fuckin' cold dead." The more FlyLo thought about post-mortem audio, the more the idea seemed like a good one.
"As humans, we have this natural fear of the next place," says FlyLo. "I've experienced a lot of death in my life. You're Dead is me exploring visions of my own death and the deaths of my friends, playing with some of those conventions, like being in heaven with spirits of loved ones who've passed. There are a lot of serious moments on the album but it's playful, too. This is me laughing in the face of death."
The journey begins with "Tesla," which builds from calm to an explosion of spastic free jazz that might equate to the rush of a dying person's life flashing before their eyes. Throughout the album, which progresses through songs with titles like "Cold Dead," "Fucking Dead," and "Eyes Above," there are distinct movements punctuated by soft, somber wailing. Although it's primarily an instrumental effort, featuring saxophones and a dizzying mixture of ambient tones, Dead is complemented by sparse batches of lyrics from FlyLo, Snoop Dogg, and Kendrick Lamar that contemplate and analyze the rights and wrongs of one's life while floating through the ether.
The weighty theme is what sold the rap heavyweights, both of whom have dealt with death in their own way in past works (see: Snoop's "Murder Was the Case" and Kendrick's "Sing About Me, I'm Dying of Thirst"). When FlyLo, who helped produce Kendrick's set on the Yeezus tour, told the rapper that he wanted to work with him on a sonic hereafter concept album called You're Dead, Kendrick's reported reaction was: "Oh my fuckin' God." Obviously in a good way.
Whether FlyLo's audacious album ultimately sounds like what rings in your ears when you pass is inconsequential. You're Dead embodies the concept, with all of the fear and euphoria you'd imagine would accompany that journey. Besides, by the time you find out how close to the mark FlyLo was, you'll be too dead to complain.
This article is taken from the October/November 2014 issue of Complex Magazine.