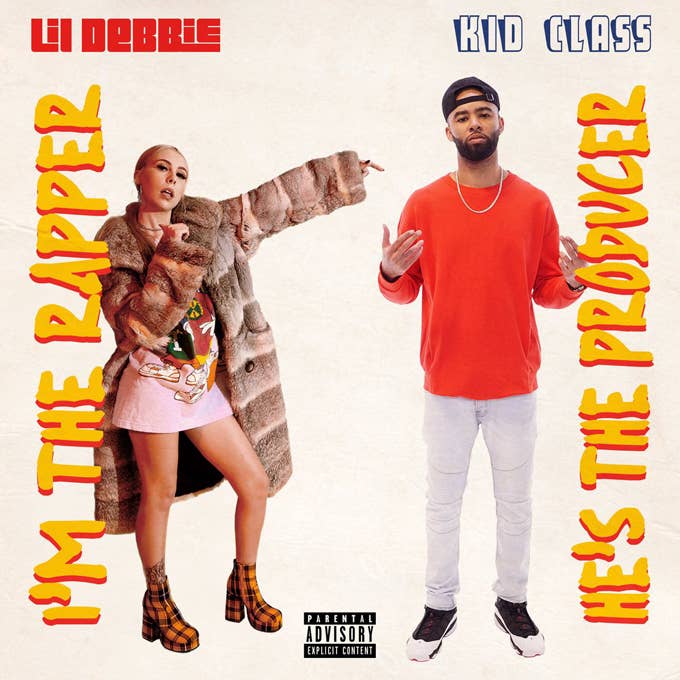 It's kind of wild to think that out of the White Girl Mob members, Lil Debbie's the one who stood the test of time. No shade to the other women she came up with, but Debbie's consistency has been an impressive feat to see over the last seven years, and this year, she's celebrating her birthday by dropping a new EP with Kid Class: I'm the Rapper, He's the Producer. 
An obvious play on a classic Fresh Prince and DJ Jazzy Jeff album, Debbie and Class' new project sounds like it might be Debbie's best yet. When we asked her about it, she definitely seems to agree. "Although this project is only a five-song EP, this is one of my favorite bodies of work." Debbie went further, explaining that she "reached out to Kid Class. I explained how I wanted to create songs with a mixture of when I started off rapping and of where I am now, so it could be fun! Over three weeks he sent me over 17 tracks and I picked the best five and we got our EP."
It definitely has a mixture of the more throwback trunk rattlers of Debbie's past and the sounds that mark her progression as a rapper and in her selection of beats. Cuts like 'Top Notch" sound like the year's she spent maturing as a person and an artist have come together in a flow that stands tall against everyone in her lane. Based on their chemistry, it'd be fair to say Debbie and Class were destined to link up. "He's my go-to producer," Debbie confides, "which is why I wanted to do this project with him only and how we came up with some literal BANGERS!!
Stream Lil Debbie and Kid Class'  I'm the Rapper, He's the Producer below, and cop it when it drops on Friday, Feb. 2. Then send some birthday love to Lil Debbie.