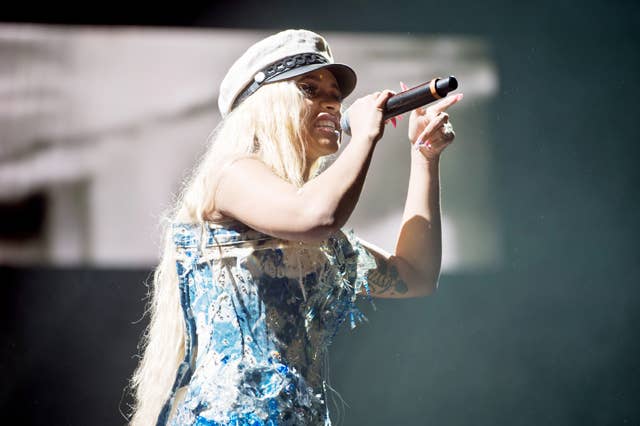 What a difference a day makes, apparently. After saying she'd be down to perform at Prince Harry and Meghan Markle's wedding and dropping a new track with Juicy J, Cardi should be on cloud nine. According to these Snaps that Baller Alert dug up, Cardi's got an issue with someone, and it sounds serious.

"I said what I said," Cardi began. "Don't fuckin sub be or try to fake threat me cause you know i will eat you nikkas the fuck alive ..Ooo and i know how to find your parents .Dont get your parents touched."
Cardi's threats continue, though. "Its only so much i can do for people ,sorry that you think i ain't do enough but SUCK DICK for thinking i didn't do shit!!"
"If you fuck with the opps or even try !Stay on that side .Consider me a enemy!" she added.
Who is Cardi talking to? What is she talking about? It's hard to say. There's no direct indication of any person(s) that may have set her off. Although, if you were of the mind that this could have something to do with Nicki Minaj and whatever their situation is, Nicki did send this tweet on Thursday.
The corniest thing you can be is ungrateful. Give thanks.
Was that a Cardi sub? If so, what would this even be about? Who knows, but what's crazy is Cardi was JUST in great spirits based on her performance overseas at the Spotify "Who We Be" concert. Here she is, talking to Tim Westwood about her success, including her two Grammy nominations, her single with G-Eazy, and even showed off her engagement ring. She also joked about going up against Migos in the Best Rap Performance category.
One has to imagine that the other side of this situation will come to the light. Either way, Cardi's stock is continuing to rise; the last thing she needs is to engage in something that's going to jeopardize her grind.