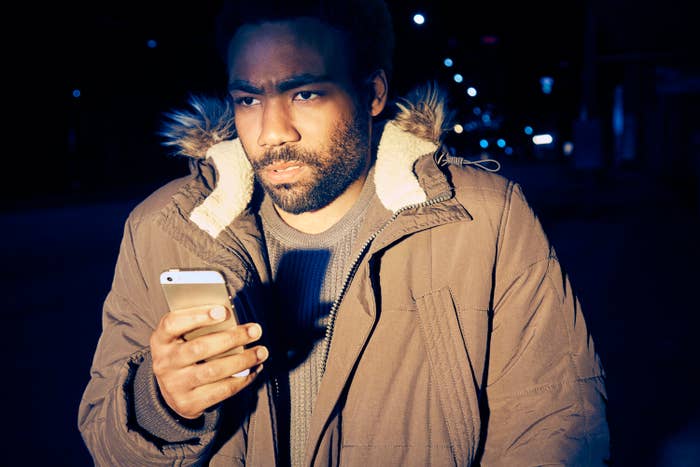 During this massive press run for Atlanta Robbin' Season, Donald Glover has been making a number of references to the link between his dynamic FX series and making music. He's not only compared working on season two to topping a fire debut mixtape, but his brother, Stephen, likened this second season to Kanye West's sophomore album, Late Registration. All of the comparisons are apropos, especially when it comes to a show that's giving viewers some of the illest needle drops on television.
We already ran through all of the songs played during season one of Atlanta, and judging by the way Atlanta Robbin' Season debuted, they are keeping up with the freshest of the trap with sprinklings of old school gems to keep wise listeners guessing. Based on how season one progressed, it looks like the music team on Atlanta has been working hard to keep the quality and authenticity of the sounds of the city intact.
And for those of you who like to have them all in one place, here's a special Apple Music playlist of songs from Atlanta Robbin' Season. Turn it up!
Alligator Man (Season 2, Episode 1)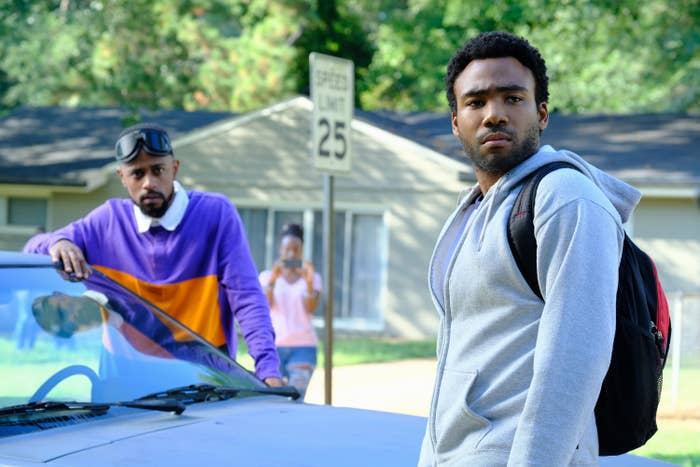 Tay-K - "The Race"
(Mixtape, 2017)
Yung Bans - "Right Thru You"
(n/a, 2016)
Jay Critch x Rich The Kid - "Did It Again"
(Mixtape, 2017)
UGK - "The Game Belongs To Me"
(Jive, 2006)
Death Grips - "Hot Head"
(Third Worlds, 2016)
Rene & Angela - "I'll Be Good"
(Mercury, 1985)
Breakwater - "No Limit"
(Arista, 1978)
Donnell Pitman - "Burning Up"
(Numero Group, 2014 [official release, this song a previously-unreleased track from 1983])
LTD - "Love Ballad"
(A&M, 1976)
The Delfonics - "Hey! Love"
(Philly Groove, 1971)
Curtis Mayfield - "When Seasons Change"
(Curtom, 1975)
Sportin' Waves (Season 2, Episode 2)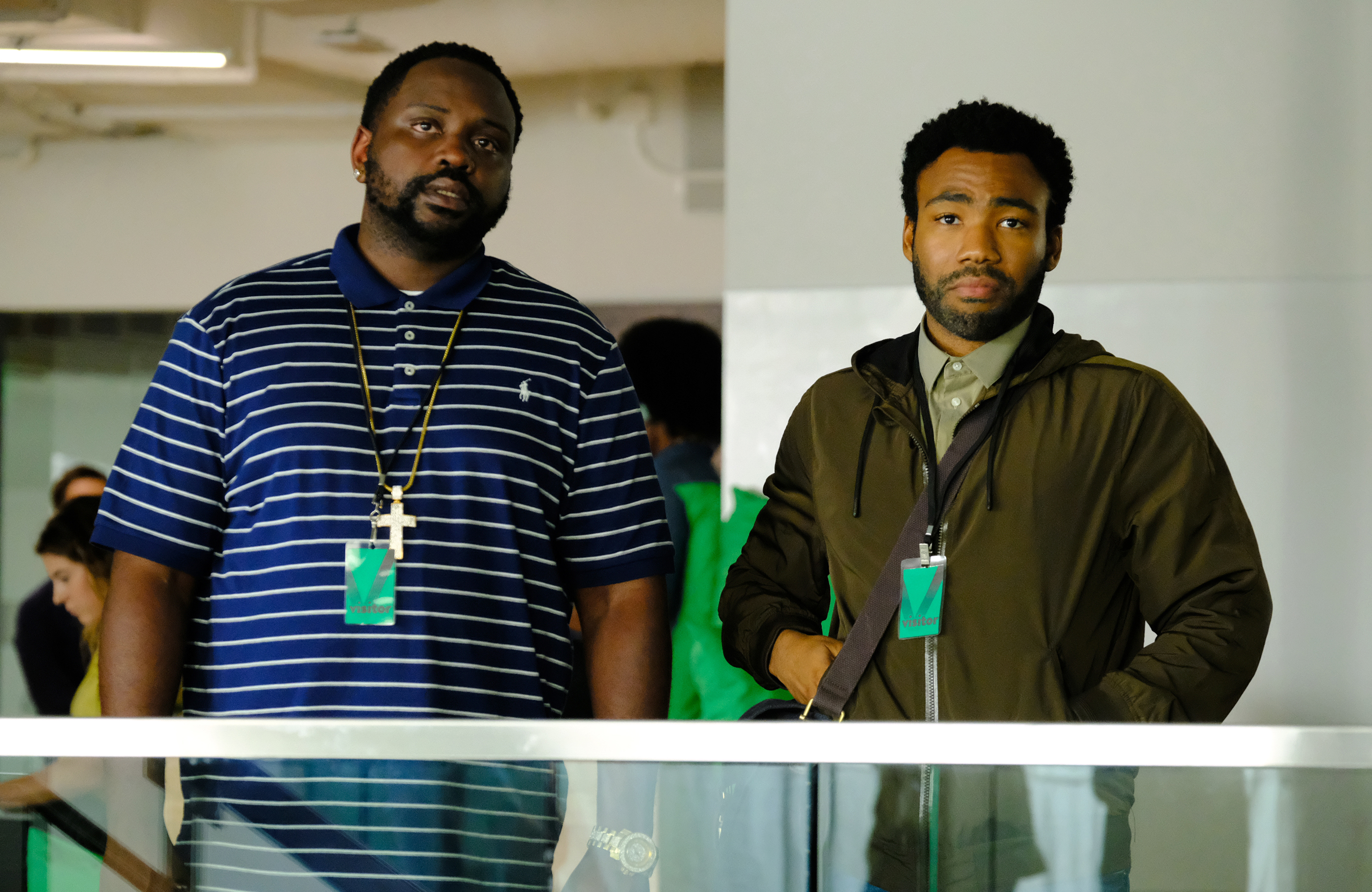 Jeezy feat. Bankroll Fresh - "All There"
(Def Jam, 2016)
Flying Lotus - "Coronus, The Terminator"
(Warp, 2014)
Money Bag Shawty (Season 2, Episode 3)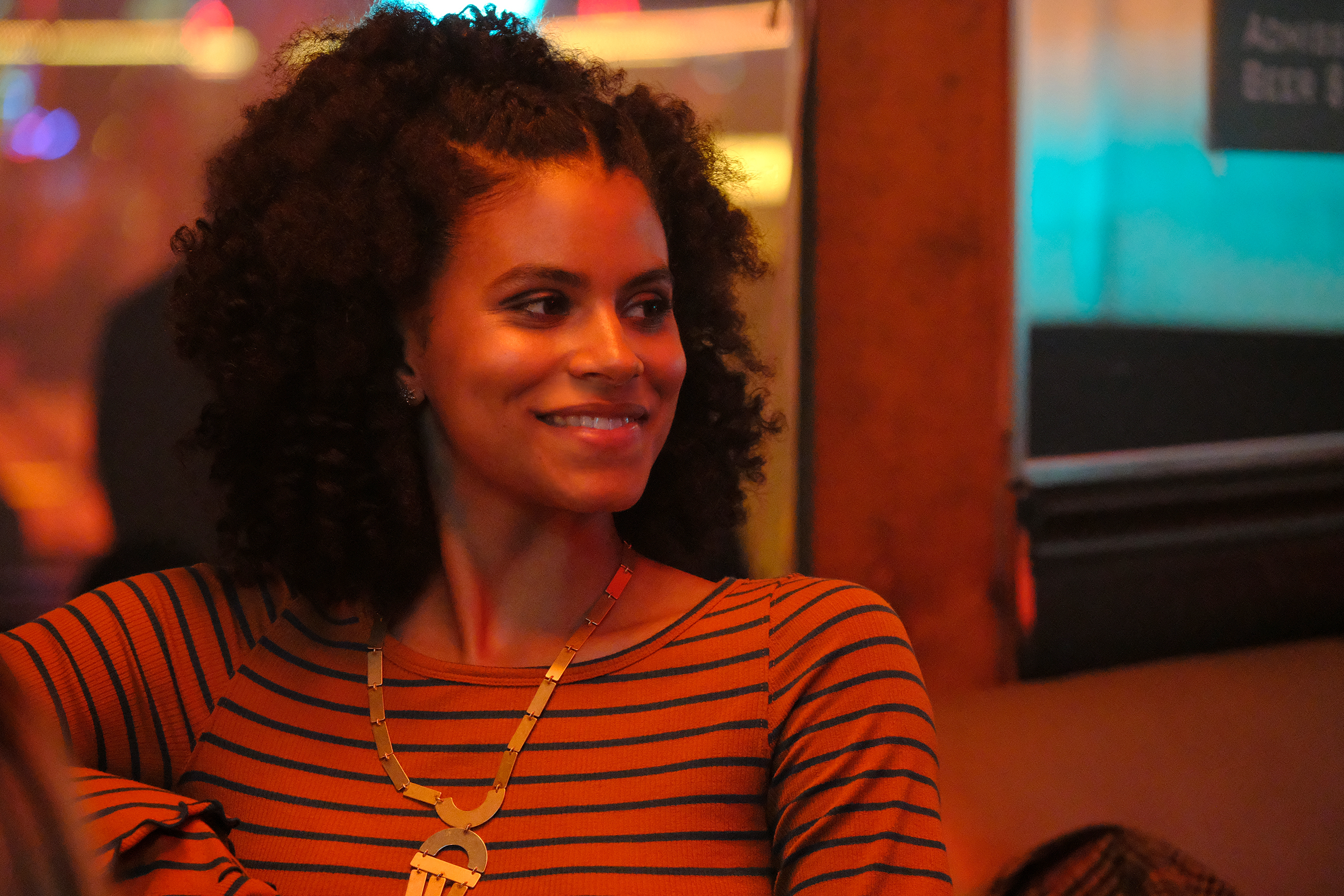 2 Chainz feat. Lil Wayne - "MFN Right (Remix)"
(Def Jam, 2016)
King Krule - "Czech One"
(XL Recordings, 2017)
berhana - "Grey Luh"
(Berhana, 2016)
Miguel Fresco - "Above Ground"
(Miguel Fresco Music/EMPIRE, 2016)
Yo Gotti feat. Nicki Minaj - "Rake It Up"
(Epic, 2017)
Gucci Mane feat. Migos - "I Get the Bag"
(Atlantic/Guwop Entertainment, 2017)
6LACK - "Prblms"
(LVRN/Interscope, 2017)
SahBabii feat. T3 - "Marsupial Superstars"
(Warner Bros., 2017)
Helen (Season 2, Episode 4)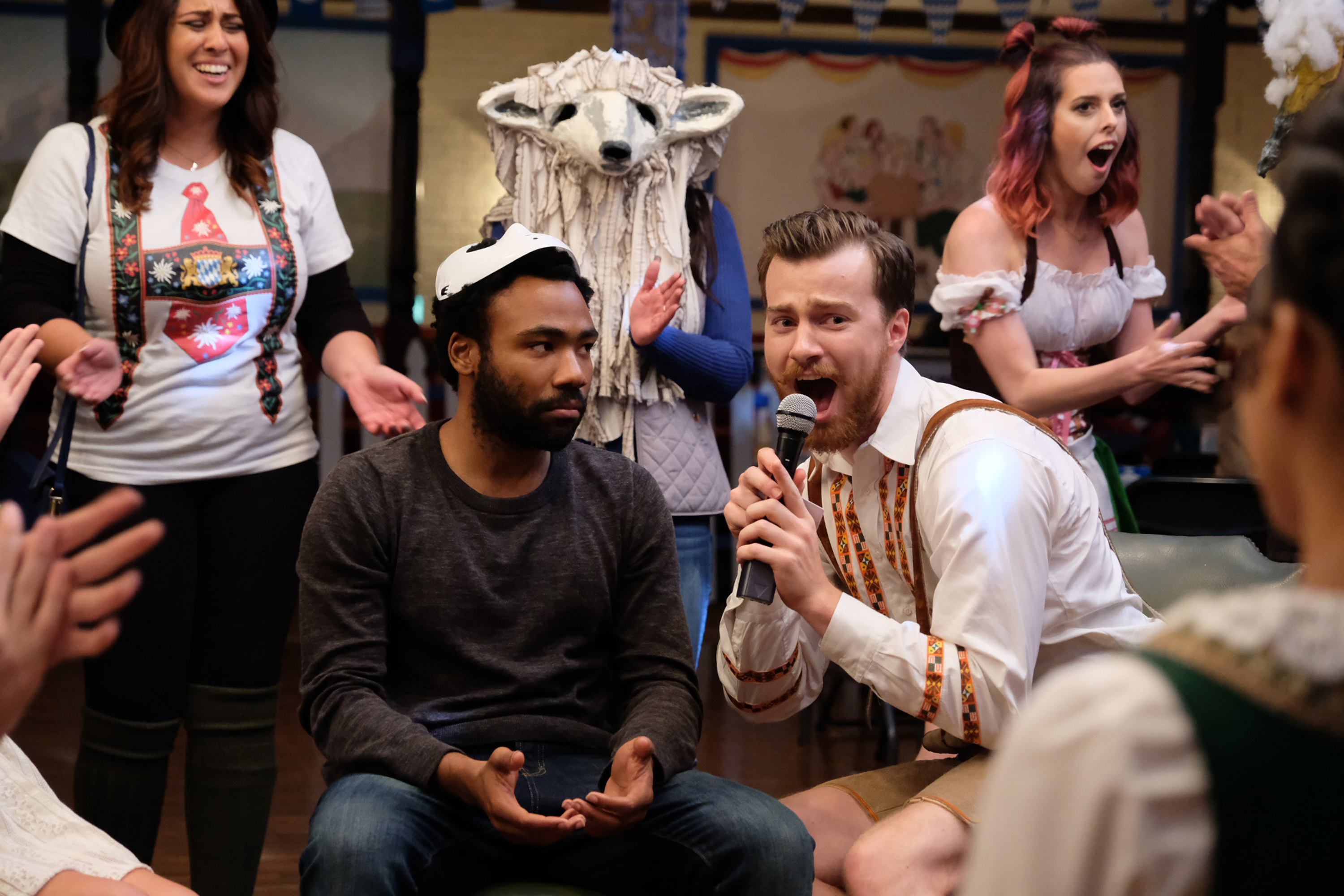 Slime feat. Selah Sue - "At Sea Again"
(Weird World, 2015)
Troye Sivan - "My My My!"
(EMI Music Australia, 2018)
Dua Lipa - "New Rules"
(Warner Bros., 2017)
Kendrick Lamar feat. Zacari - "Love"
(TDE / Aftermath / Interscope, 2017)
Tim Hecker - "Up Red Bull Creek"
(4AD, 2016)
Harry Belafonte & Miriam Makeba - "My Angel (Malaika)"
(RCA Victor, 1965)
Barbershop (Season 2, Episode 5)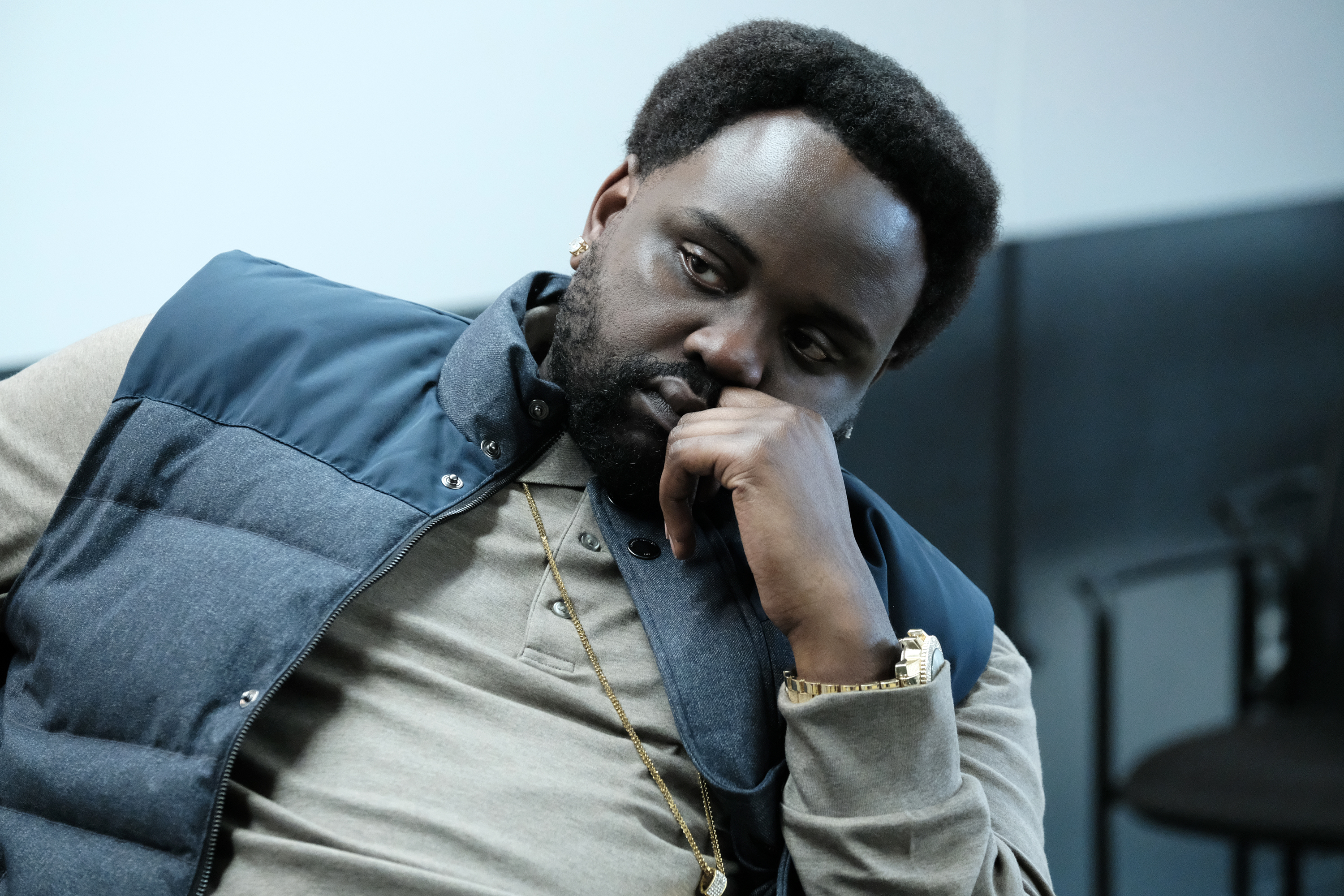 Teddy Perkins (Season 2, Episode 6)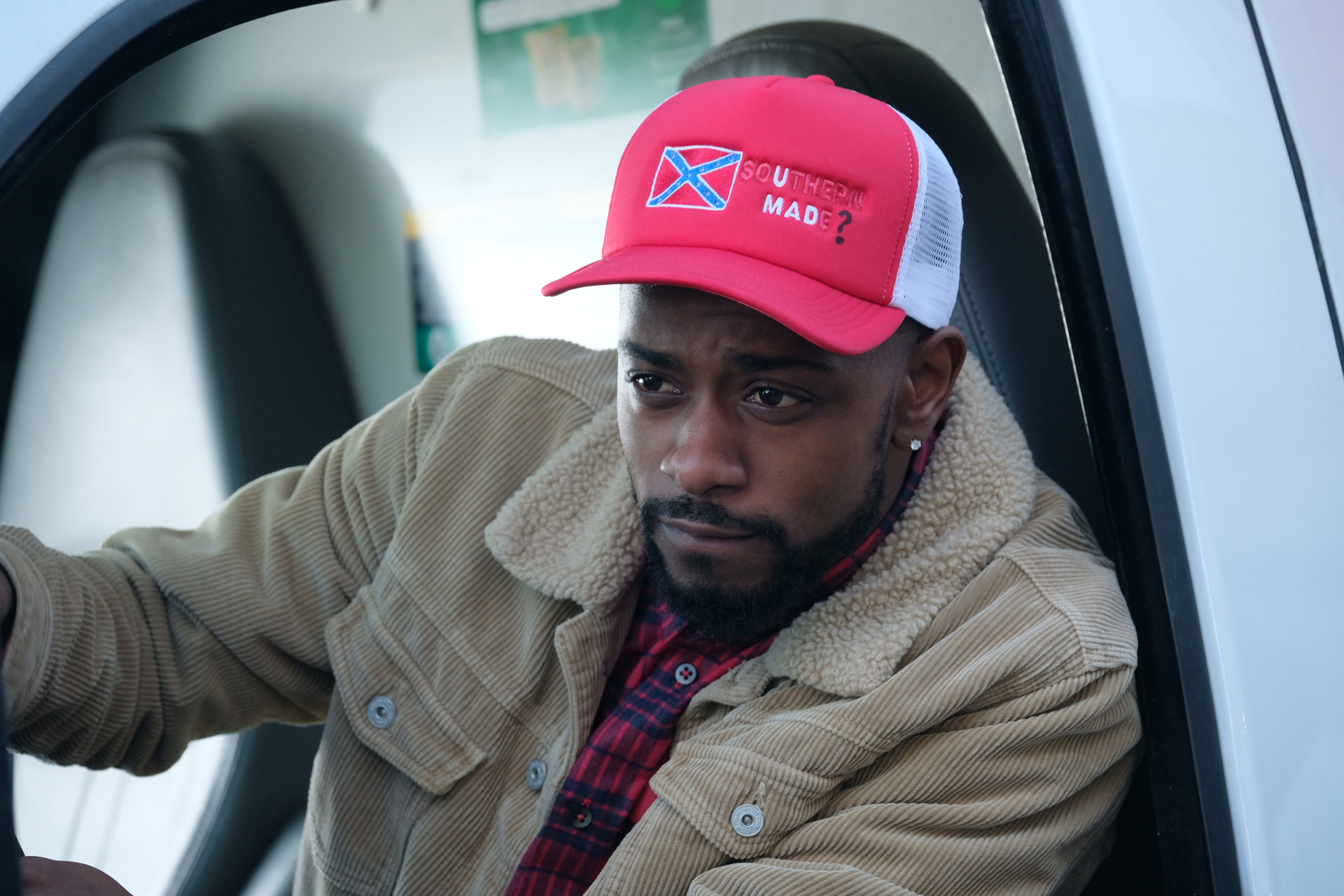 Howard Crockett - "Count the Many Ways"
(Brownfield Records, 1966)
Stevie Wonder - "Sweet Little Girl"
(Tamla, 1971)
Ahmad Jamal - "Piano Solo 11"
(Atlantic Jazz, 1987)
Stevie Wonder - "Evil"
(Tamla, 1971)
Champagne Papi (Season 2, Episode 7)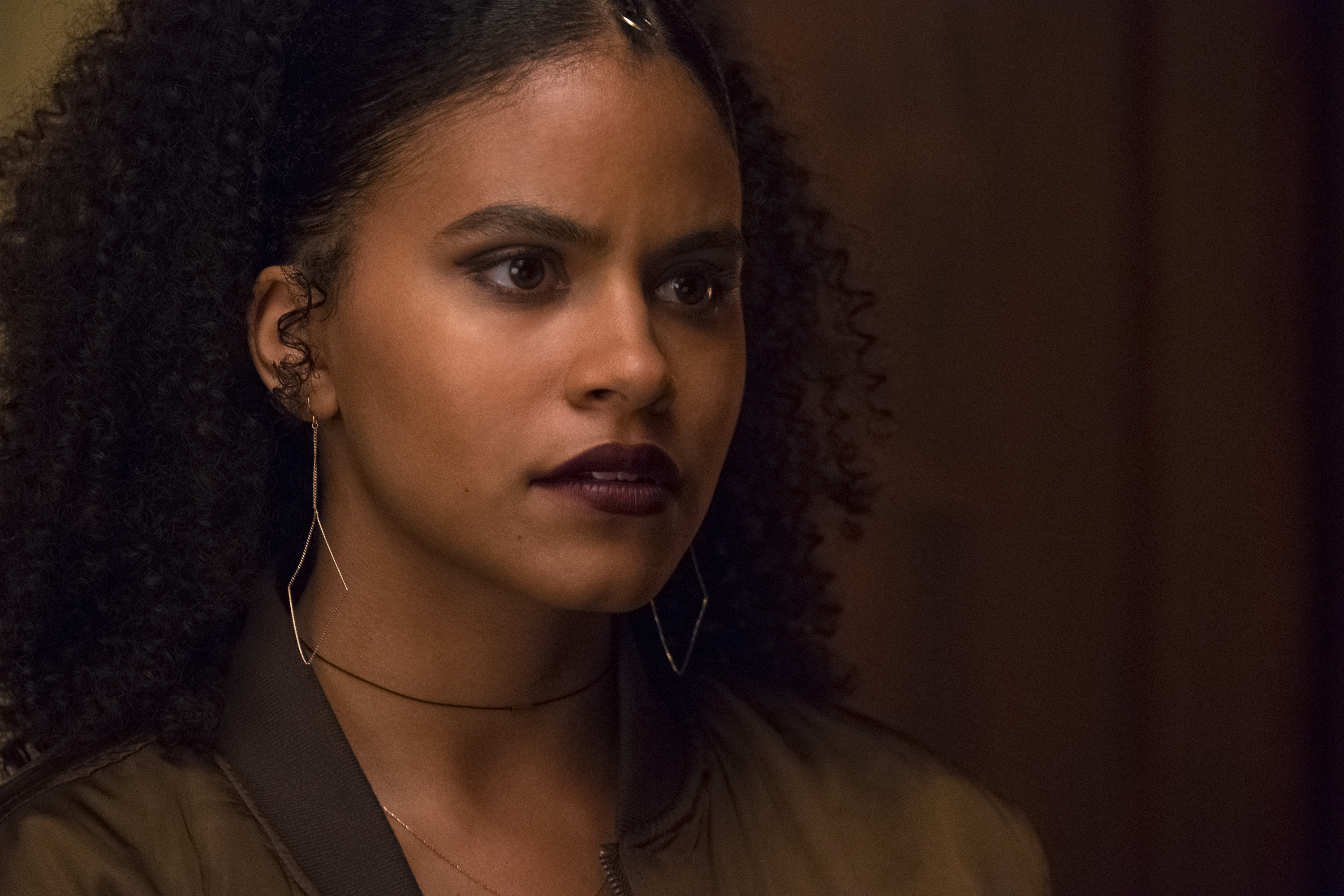 Roy Woods - "Little Bit of Lovin"
(OVO Sound / Warner Bros., 2017)
Jlin - "Never Created, Never Destroyed"
(Planet Mu, 2017)
David McCallum - "House of Mirrors"
(Capitol Records, 1967)
Big-A Prado feat. Nino Cahootz & Amy Luciani - "Mudd"
(The Borrowed Goods, 2017)
Vince Stapes - "Samo"
(Def Jam, 2017)
Gizzle - "Oh Na Na"
(Gizzle, 2017)
The Theorist - "Passionfruit"
(The Theorist, 2017)
Kelela - "Jupiter"
(Warp, 2017)
Nevelle Viracocha - "DIRRTY GAME"
(Ionic Dreams, 2016)
YBN Nahmir - "Bounce Out With That"
(M.M.M. / Human Re Sources, 2018)
Fuego - "Cuando Suena El Bling"
(n/a, 2015)
Woods (Season 2, Episode 8)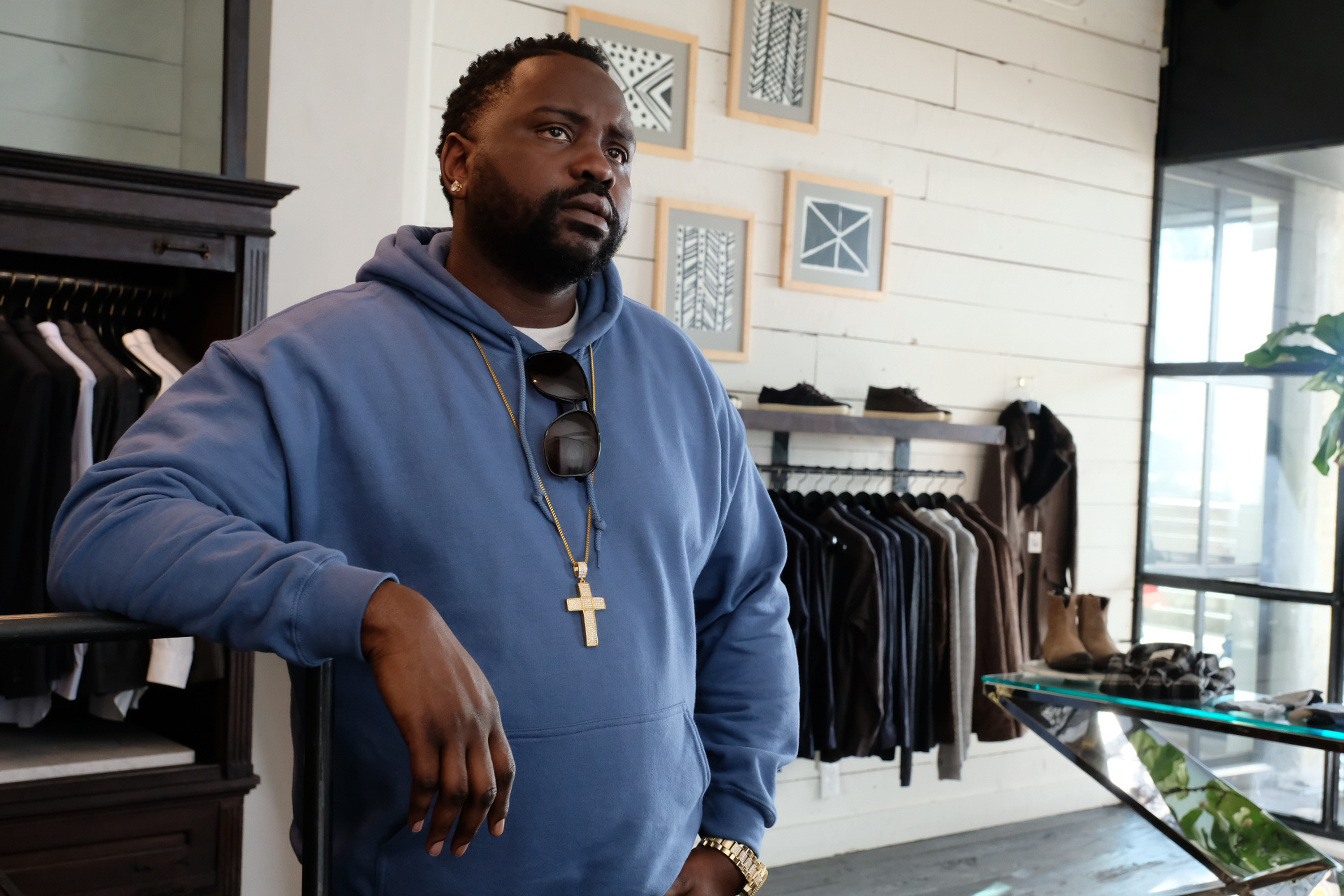 EarthGang feat. J.I.D. - "Meditate"
(Spillage Village, 2017)
Smokepurpp - "Drop"
(Alamo / Interscope, 2017)
2 Chainz feat. Travis Scott - "4 A.M."
(Def Jam, 2017)
Amindi K. Fro$t - "Cocoa Butter Shawty"
(n/a, 2016)
Jacqueline Taïeb - "Petite fille Amour"
(Disques Adès, 1979)
Alice Coltrane - "Turiya And Ramakrishna"
(Impulse! / ABC, 1970)
North of the Border (Season 2, Episode 9)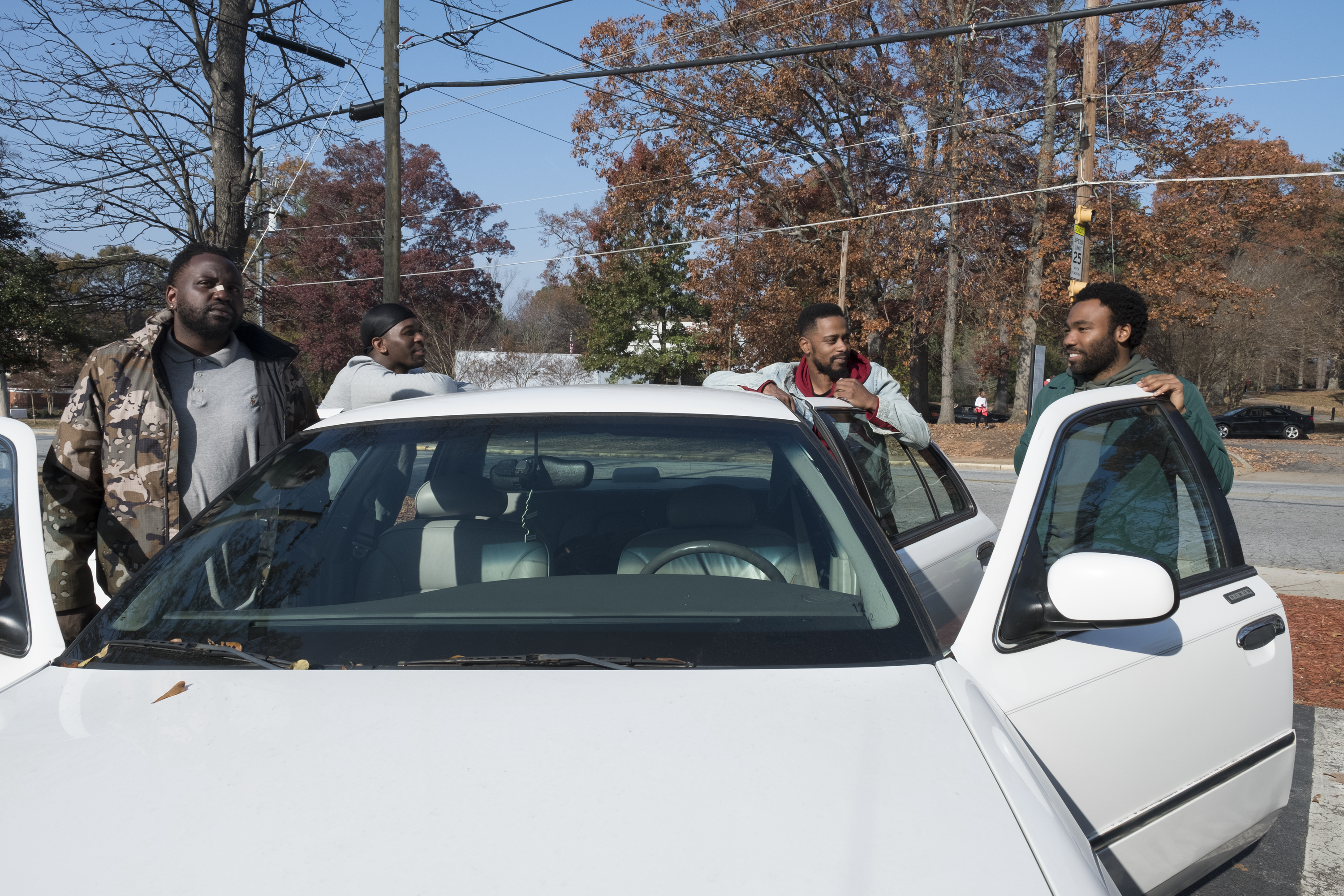 Kodak Black - "Patty Cake"
(Atlantic, 2017)
Nina Simone - "Funkier Than a Mosquito's Tweeter"
(Sony Music, 1974)
D4L - "Laffy Taffy"
(Dee Money Entertainment, 2005)
Them Two - "Am I a Good Man"
(Deep City Records, 1967)
FUBU (Season 2, Episode 10)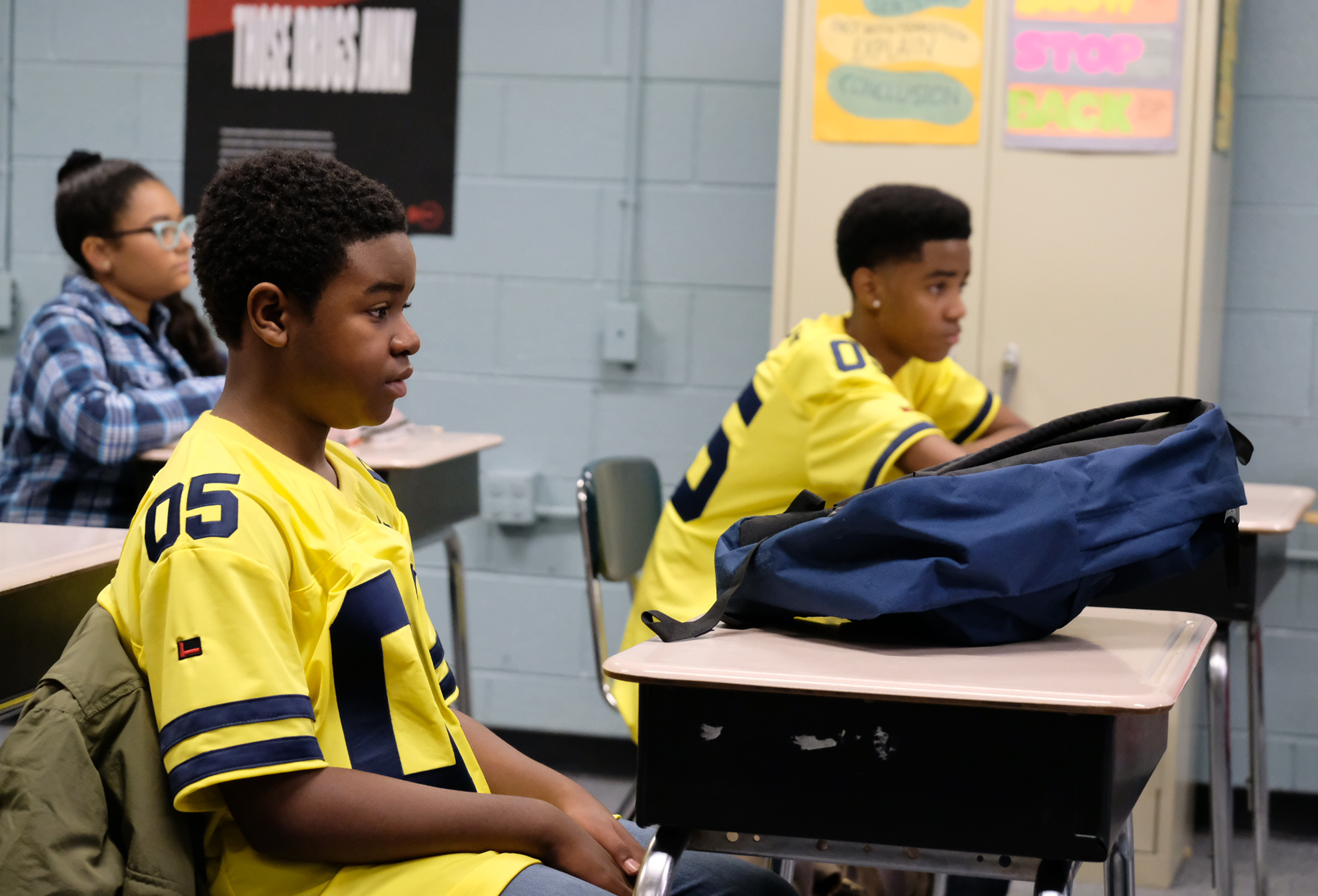 Tracy Chapman - "Give Me One Reason"
(Elektra, 1995)
Craig Mack - "Flava In Ya Ear"
(Bad Boy, 1994)
Al B Sure! - "Nite and Day"
(Warner Bros., 1988)
The Pharcyde - "Passin' Me By"
(Delicious Vinyl, 1992)
Nas feat. Lauryn Hill - "If I Ruled the World (Imagine That)"
(Columbia, 1996)
Crabs in a Barrel (Season 2, Episode 11)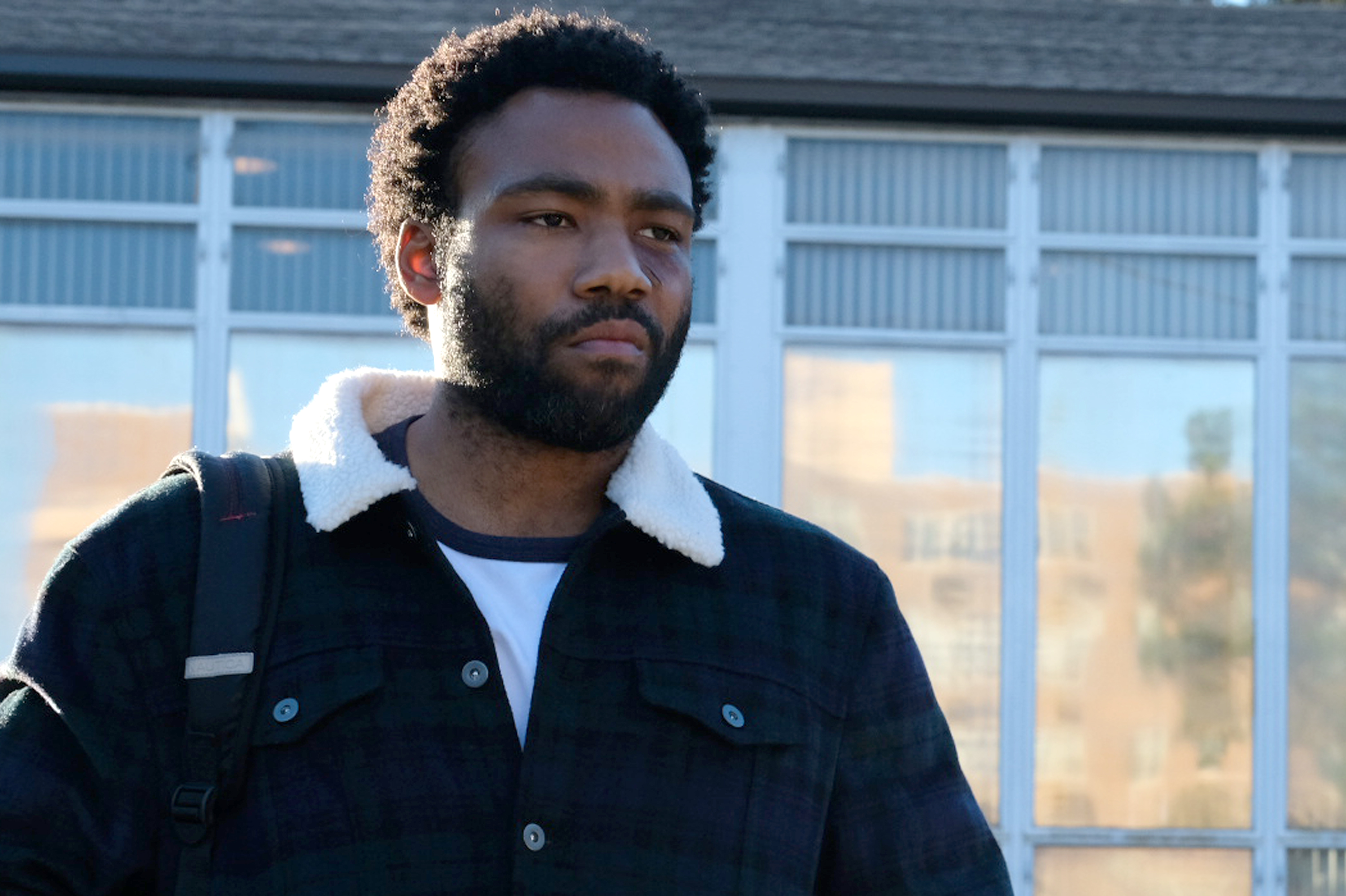 Ray Barnette - "Walk in the Way"
(Sonoton / APM Music, 2006)
Gunna - "Helluva Price"
(Gunna, 2018)
OJ Da Juiceman - "Mathematics"
(32 Entertainment, 2014)
Nina Simone - "I Shall Be Released"
(RCA Victor, 1969)