Young Nudy has some thoughts on today's rap game, but he's keeping them to himself.
The Atlanta-born artist briefly addressed the topic during the latest installment of "Flight Club Fridays," an online music series in which established and emerging artists share their stories and deliver in-store performances. At one point during Nudy's visit, he was asked to finish the following sentence: "These days, rap music is so..."
"Damn, I can't say what I was finna say," Nudy admitted with a laugh. "It was finna roll off my tongue. … The rap game is weird."
Although the hip-hop landscape may be "weird," that hasn't stopped Nudy from completely thriving in it. The 30-year-old continues to ride the success of his fourth studio album Gumbo, a critically acclaimed effort that secured a spot on the Billboard 200 and included tracks like the Key Glock-assisted "Pot Roast," "Brussell Sprouts," "Portabell," and "Peaches & Eggplants" featuring 21 Savage.
Nudy performed the latter track as part of his "Flight Club Fridays" appearance, and it didn't disappoint.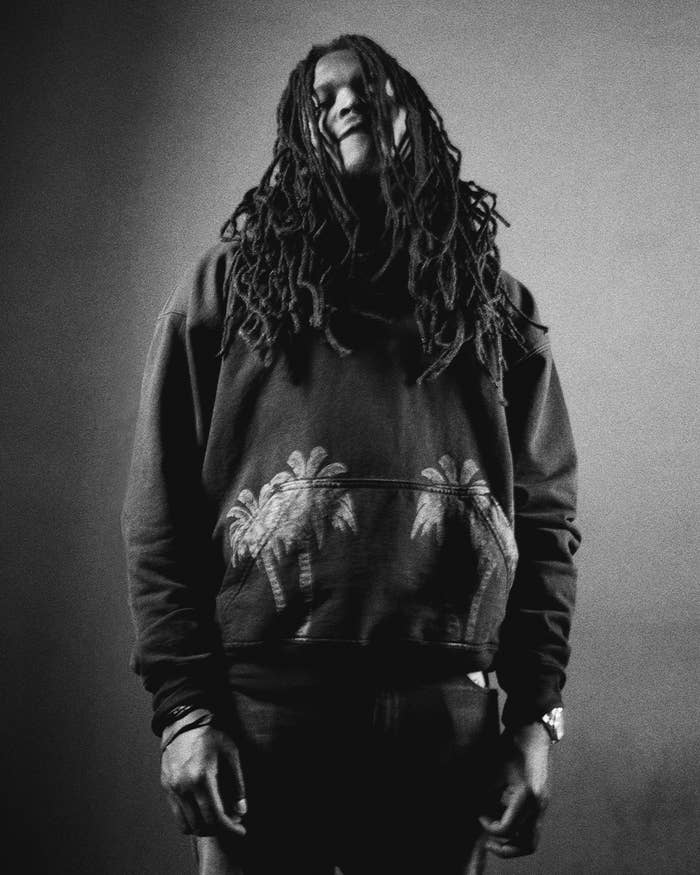 "Peaches & Eggplants" received the remix treatment earlier this month, with a new contribution from Sexyy Red and Latto.
"I've been playing with music all my life. I know when I took it seriously—about 2015," he said, before touching on his run-ins with the law. "I was just going through a lot of shit, you know…I was like, 'I'm gonna fuck with the music.' I had motivation around me."
Elsewhere in the episode, Nudy was asked to weigh in on some food-focused sneaker collaborations, how long it takes to create a record, and what a Nudy x Nike sneaker might look like. Check out the full installment above.