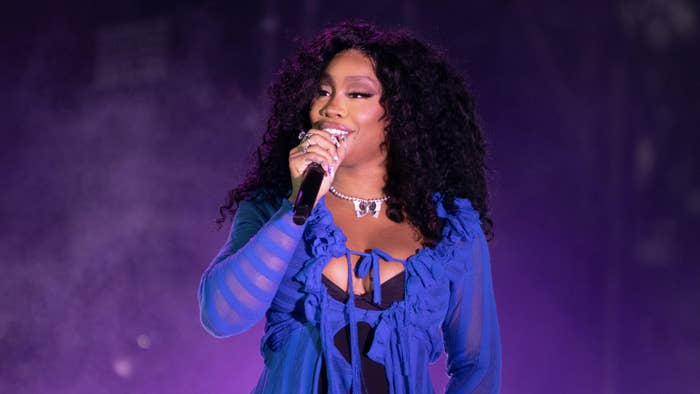 SZA has mixed feelings about a recent song leak.
The Grammy-winning artist took to Twitter on Friday to address her unearthed verse on Lil Tjay's "Calling My Phone," a standout track that appeared on his 2021 album, Destined 2 Win. SZA's contribution was well received by fans, so much so that they questioned why she didn't make the final cut alongside featured artist 6lack. The TDE songstress admitted she never submitted her verse because she didn't believe it was good enough.
"Lmao as for the calling my phone verse .. I'm mad y'all leaked it .. but glad y'all liked it ?" she tweeted. "I punked out of turning it in … happens a lot actually . I be feeling like I can't add anything to songs that are already fire. Respect to @liltjay + @6LACK."
One fan reassured SZA that her writing skills were quite strong and that she simply needed more confidence in her work.
"It's more a respect thing to the artist !" she replied. "I literally only wanna give the best of me especially if the song is already popular . If I can't magnify it I fall back."
6lack was also impressed by SZA's lost verse, writing: "ngl i listened with my hands over my ears cz it felt like a sin. sound like butter tho."
SZA gave a humble response and returned his kind words: "Lmao please 😭 u know how it beee 😭 y'all ATE i appreciate you king."
But what did Lil Tjay think of SZA's verse? Well, it sounds like he enjoyed it. Shortly after SZA's initial post, he proposed another collaboration.
"Mannnnnn I got some shit better for u rn," he wrote. "You know that's what they want! @sza."