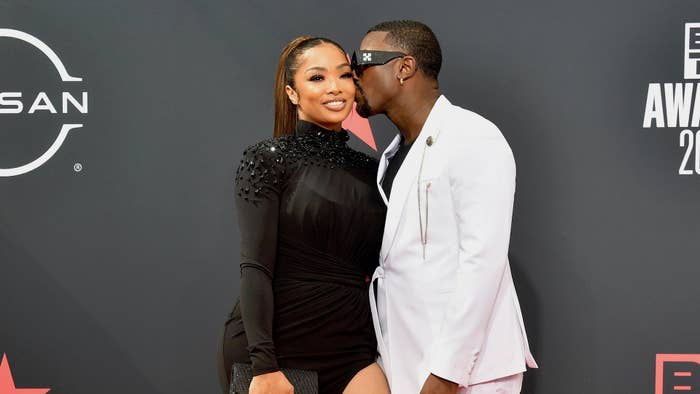 Ray J has aborted his divorce from Princess Love—once again.
According to legal documents obtained by People magazine, the 42-year-old artist filed to dismiss the divorce proceedings in Los Angeles court this week, marking the third time he's called off an impending legal separation.
Ray J and Princess Love tied the knot in 2016 and now share two children: a daughter named Melody and a son named Epik. The couple's marital issues have been chronicled on the hit reality series Love & Hip-Hop, in which they were forced to face a number of scandals, including inedibility rumors.
Princess Love filed for separation in May 2020, but secured a dismissal about two months later. Ray J filed for divorce in September of that year and called it off just six months later. He filed again in October 2021 while he was hospitalized with pneumonia. He cited "irreconcilable differences" in his most recent filing.
"It's a wrap," a source told Page Six at the time. "They're not in a healthy relationship, but there's definitely love there. They love their kids. They love co-parenting but the marriage is over. It's not the end of the world."
Ray J and Princess Love seemingly rekindled their romance back in January, when Princess Love attended Ray J's birthday party.
"HAD TO GET MY WIFE BACK AND START FRESH," Ray J wrote in a Jan. 17 Instagram post. "I LOVE MY FAMILY!! I'll FIGHT OVER AND OVER FOR LIFE FOR MY FAMILY AND KIDS!! – Ill PUT IT ALL ON THE LINE FOR MY CHILDREN TO BE HAPPY AND SAFE AND CLOSE TO ME 24/7!!!"
They fueled reconciliation rumors last month, when Ray J shared an Instagram post of their Valentine's Day dinner.
The couple has yet to publicly comment on the dismissal.