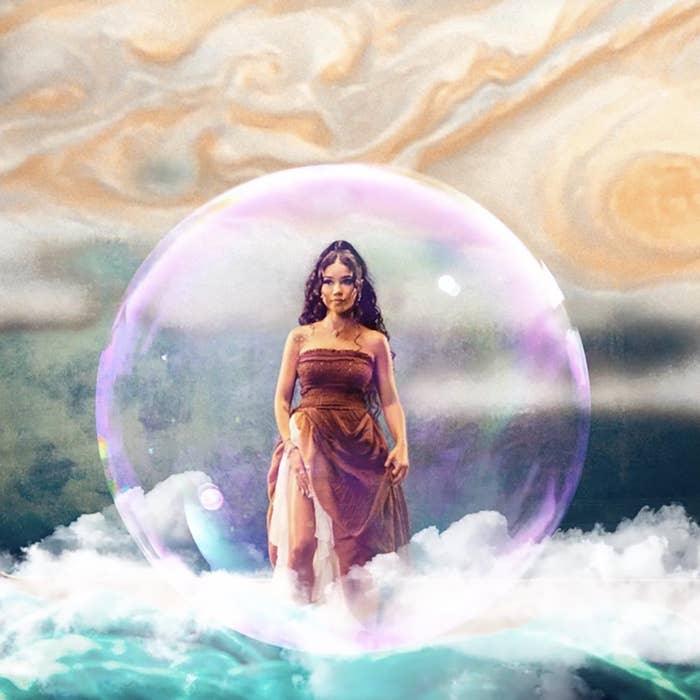 Singer-songwriter Jhené Aiko has released new music.
After laying relatively low over the past few months, Aiko returned with the ethereal yet powerful track "Calm & Patient." The Los Angeles-native previewed the full song on her Instagram this week—a move that nodded to her early days of sharing music on Tumblr. Along with the teaser, Aiko shared an exciting quote from her manager, Ketrina "Taz" Askew, who confirmed that a "new [Jhené Aiko] era is upon us."
"Taking it back to simpler times, when we just put music out for the love of it," Taz said. "Apologies @defjam and team, this one is for the Soulmates."
"Calm & Patient" marks Aiko's first official solo project since her 2020 album, Chilombo; however, she has assisted a number of records over the past year, including Tyga's "Sunshine" featuring Pop Smoke and Megan Thee Stallion's "Consistency" off last year's album, Traumazine.
You can listen to "Calm & Patient" now on Apple Music or via Spotify below.