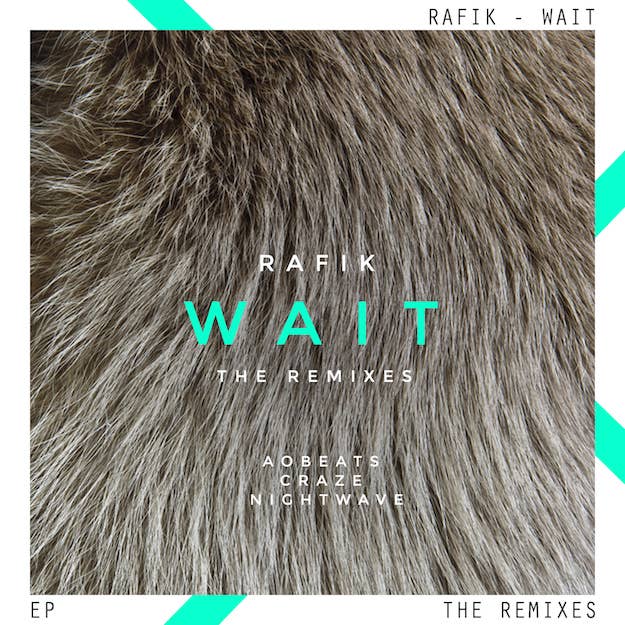 Remix compilations are all too often disposable, a brief flash-in-the-pan of "oh that's neat, I like those guys" type of tracks that you typically forget about two months later. Every now and then, you'll get a compilation with that one sick earworm of a remix that sticks with you, and even rarer, you'll get a compilation of diverse artists, each at their best—and luckily, that's the category DJ Rafik's Wait EP: The Remixes falls into.
Remixing six-time DMC World Champion Rafik's Wait EP, Nightwave, Craze, and AOBeats each play an equal role in contributing their own distinct sounds to Rafik's original joints, creating a compilation that actually summarizes the current landscape of urban dance music from a surprisingly worldly perspective. Nightwave taps into throwback vibes to UK rave sounds, combining them with modern bass music aesthetics for a refreshing flip of "Can't Wait," while Craze's second drop on "Baby" is a junglist stroke of genius. AOBeats' rework of "Hide" is grandiose and anthemic in the best ways, capitalizing on the already giant-sounding nature of the original and making it an exuberant celebration that just sounds like falling confetti.
Wait EP: The Remixes is out now on Germany's Ching Zeng Records and is available on Beatport, iTunes, Juno Download, and Amazon.