It's been non-stop for Western Sydney rapper Young6ix since we caught up with him last year in August. Since then, his debut single "Double O Member" hit a million streams on Spotify, we saw him open for afrobeats artist Rema's Sydney show, drop a freestyle on Triple J's Bars of Steel, and his latest Hoodrich x JD Sports campaign goes live today. 
Hailing from Mount Druitt, the 20-year-old rapper has continued to spearhead the emerging drill movement in Western Sydney over the last year. He's been putting in his hours at the studio and working on various projects, all while simultaneously balancing being a new father to his little one, Lyric. It's without a doubt that 2022 was a breakthrough year for Young6ix, and we'll be seeing and hearing plenty more from him in 2023. 

Speaking to Complex AU, 6ix reflects on his success over the last year, his latest Hoodrich x JD Sports collaboration, and what we can expect from him in 2023.
Since we last spoke, the first track you ever released on streaming services, "Double O Member", hit a million streams on Spotify alone. Congrats man, that's a big deal. How does it feel? Was this always something you expected?
I would've never thought that it'd reach a million streams—nah—not for the first track. It just happened, but I'm glad it worked out. Big ups to my manager, team and producers for helping to make that happen.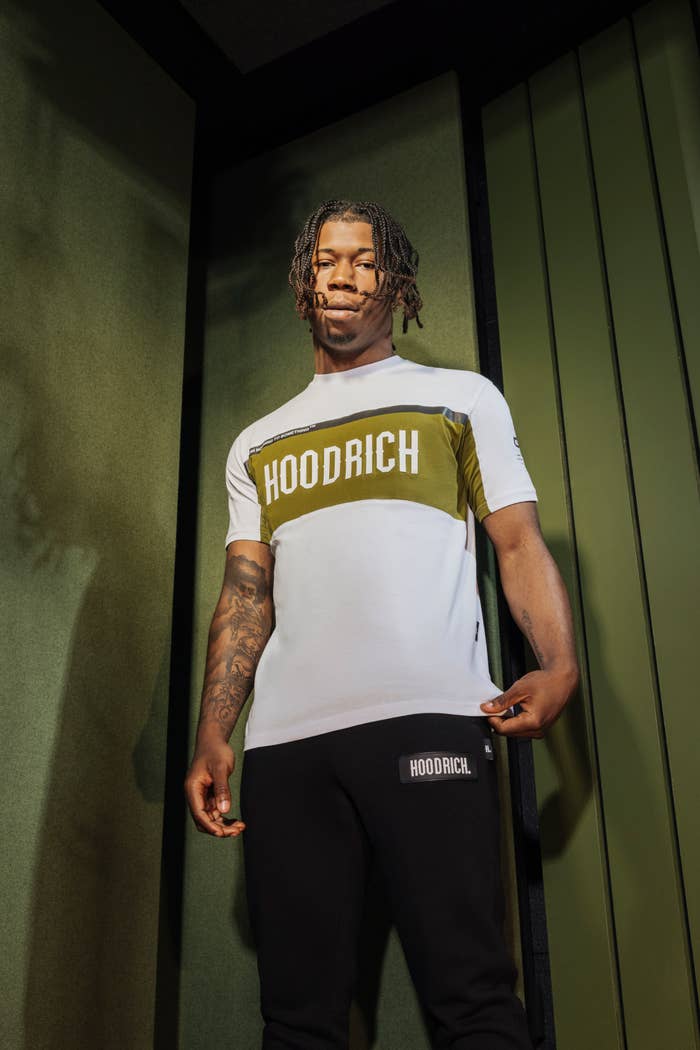 Your latest Hoodrich campaign for JD Sports has just gone live. This is your fourth campaign for Hoodrich that'll be in JD Sports stores across Australia and New Zealand. How does that feel?  
I'm blessed. I'm probably way more experienced now when it comes to working on this stuff. I'm way more comfortable with my team and the way we communicate, and I feel at home working with Hoodrich and JD Sports. It's a comfortable experience. It's just crazy nowadays man—I'm working on things I couldn't have [ever] imagined. 
Reflecting on the last campaign, do you feel that you and Hoodrich have had an impact on the culture? 
Yeah I see it, it's crazy. I have aunties that wear Hoodrich (laughs), the kids wear Hoodrich—it's a family thing now. Everyone wants to be a part of the movement now. I'm just thankful and ready to do more work. Before, I couldn't even cop Hoodrich in Australia. I had to get people in the UK to buy it and ship it down. Now I'm the face of it. I'm speechless. I still don't know what to say when people ask me about it.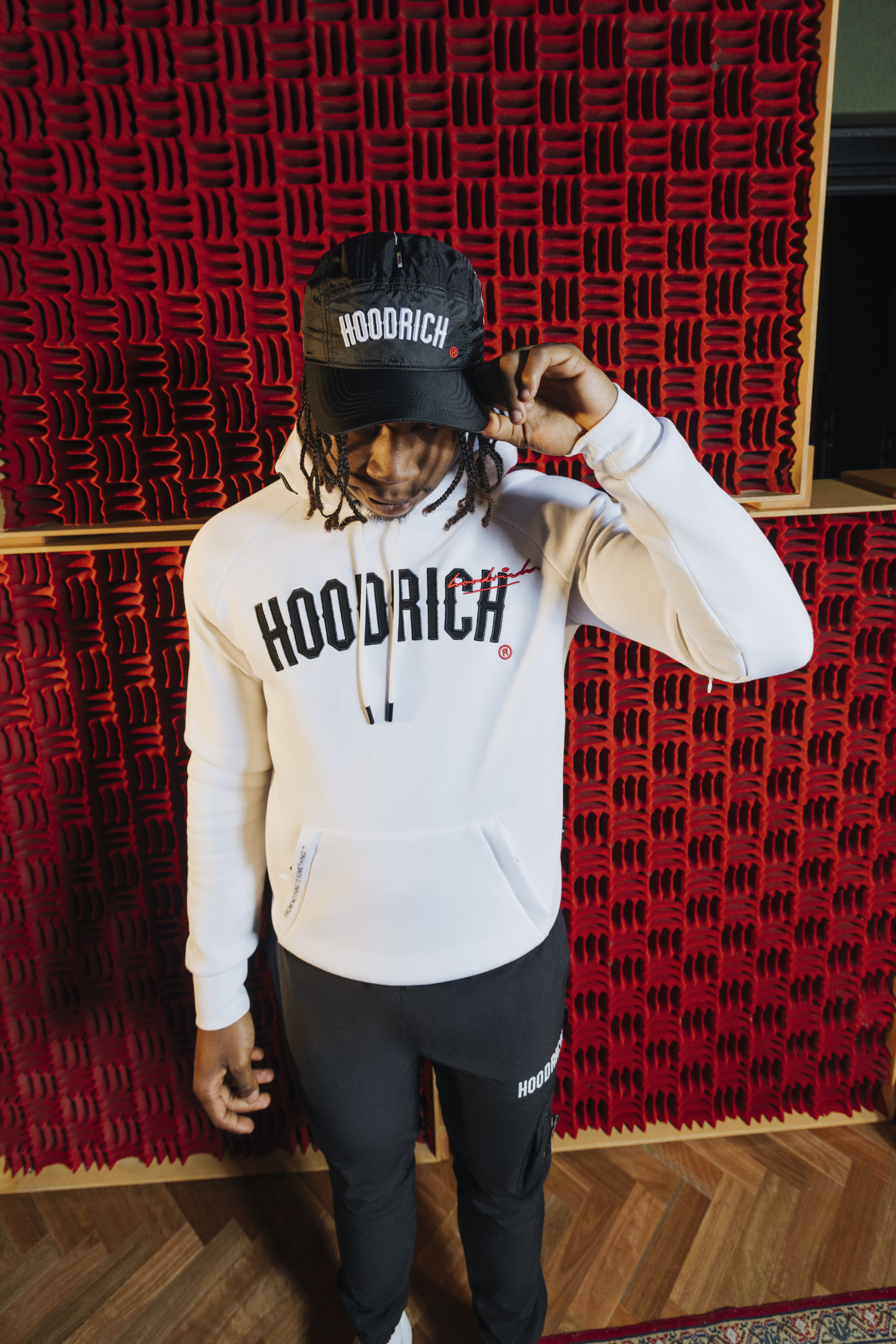 Your Triple J Bars of Steel freestyle got released late last year. It was crazy to hear a voice from Mount Druitt on national radio. How did all of that go down?
I didn't clock it at first, but it was definitely a big deal. I was chilling and got a call from my manager—big ups to Marcus. I wasn't going to do it initially, but they've been playing my songs for bare time now. Big ups to Triple J, it's crazy, shoutout to Ebony as well. 
It's a new year, what are your motives for this year? What can we expect from Young6ix?
At the start of the year, I was in the studio tweaking things [on my EP]. I'd say the EP is finished, and I've written down a list of what I want to get done this year. I know it'll drop, just at the right time. This JD Sports x Hoodrich campaign is also about to drop, and like the last [campaign] I'll be releasing a new song with it too—so everybody should keep an eye out for this.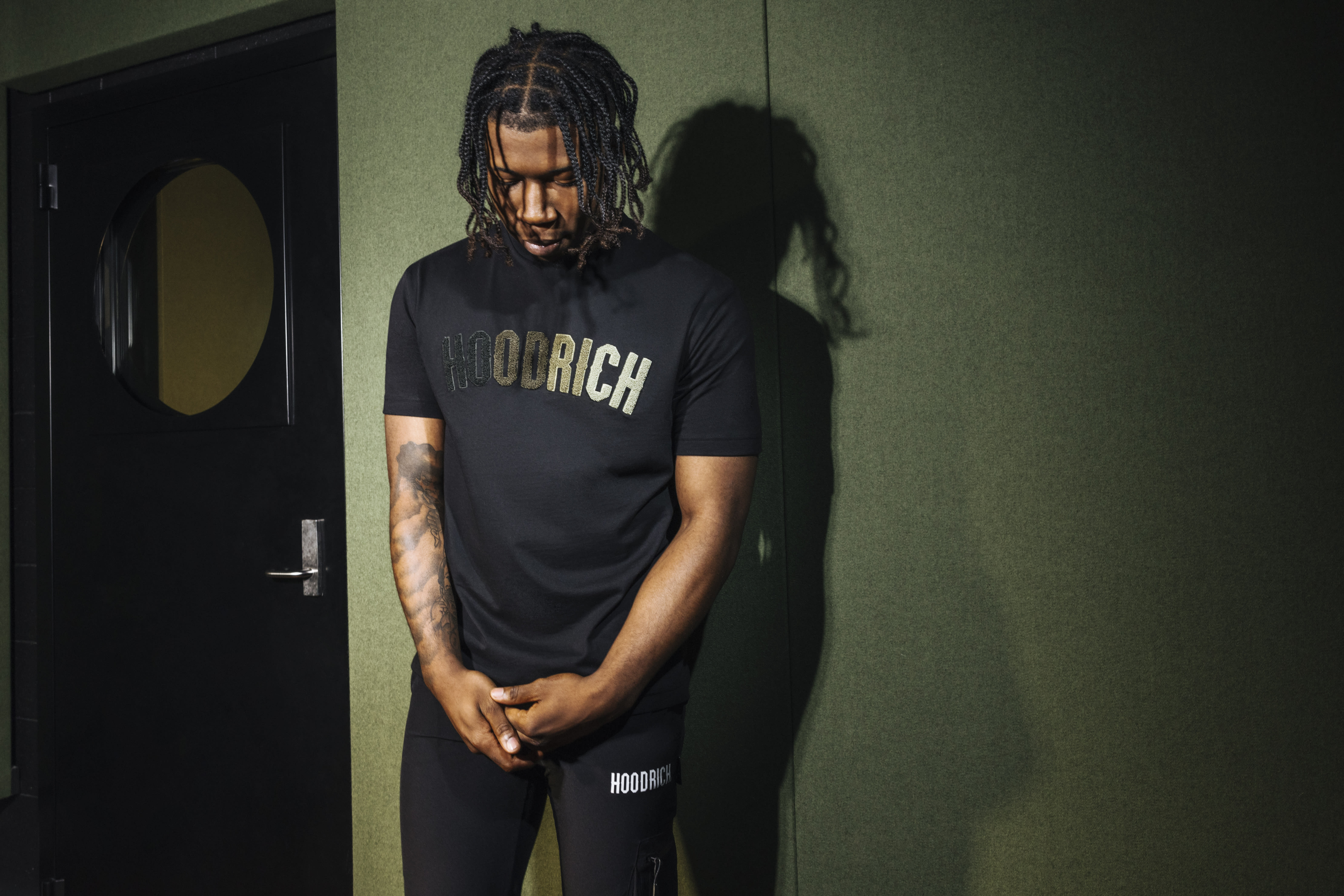 Other than the EP, are there any other projects you're working towards?

I'm also trying to do more shows. There are shows in Canberra and Melbourne that we've lined up for this year, and I'm really trying to tour Australia at the end of the year.

You can shop the latest Hoodrich drop in store and online at JD Sports.