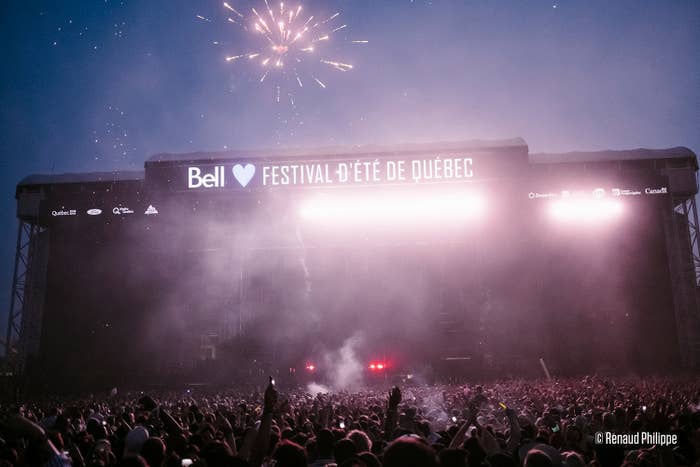 There's not much to say that we haven't said over the course of our years visiting Festival d'été de Québec (literal translation - Quebec City's Summer Festival). It's still the best music festival in Canada that many Canadians have never heard of; we had yet another insanely fun time; and we still left after three days thinking that it was the biggest and most beautiful live music event we have up here in the Great White North. While the lineup this year may not have been as stacked as years past, we descended upon one of Canada's oldest cities with confidence knowing we'd still have a satisfying experience and as usual weren't disappointed. 
Night one drew what was arguably the biggest crowd we saw in our three days at this year's festival as over 90,000 people showed out on a Wednesday night. The evening's program was themed around electronic dance music and fans packed the Plains of Abraham to see German pop act Bulow, Toronto-based duo Loud Luxury, fan favourite Diplo and Norway's Kygo take the massive Bell stage. We had the opportunity to catch some of Diplo's set from 70-feet in the air atop a crane lift and the sight of almost 100,000 people packed onto the picturesque Plains of Abraham is something we won't soon forget.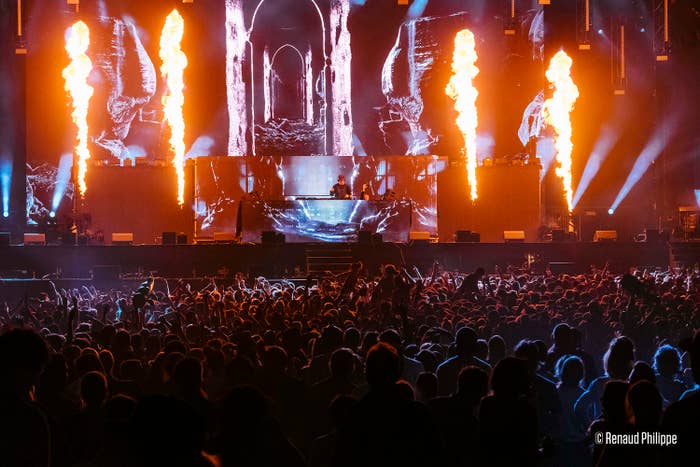 Night two started a bit slow, in part thanks to the dark clouds which started rolling over the city in the late afternoon. We managed to catch Moist performing on the Loto-Quebec stage while on the way to the Plains and felt a couple of small drops of rain;  during Daniel Caesar's performance on the Bell stage we were starting to get a little worried that the weather had motivated people to stay home. But Mariah Carey's fans—whom she lovingly calls her Lambly—are never to be doubted, and by the time one of the modern era's biggest divas took the stage the Plains were packed with people who gladly sang along to her biggest hits even as the rain started coming down in buckets.
Mimi is in the midst of preparing for her upcoming Las Vegas residency, and she's in fine form both physically and vocally, strutting around the stage in body-hugging outfits and hitting her famous whistle-register notes. She playfully switched up some of her lyrics to reference the weather and even joked that she was unsure what the texture of her hair would be by the end of the night: A true queen who seems to live by the adage that "the show must go on."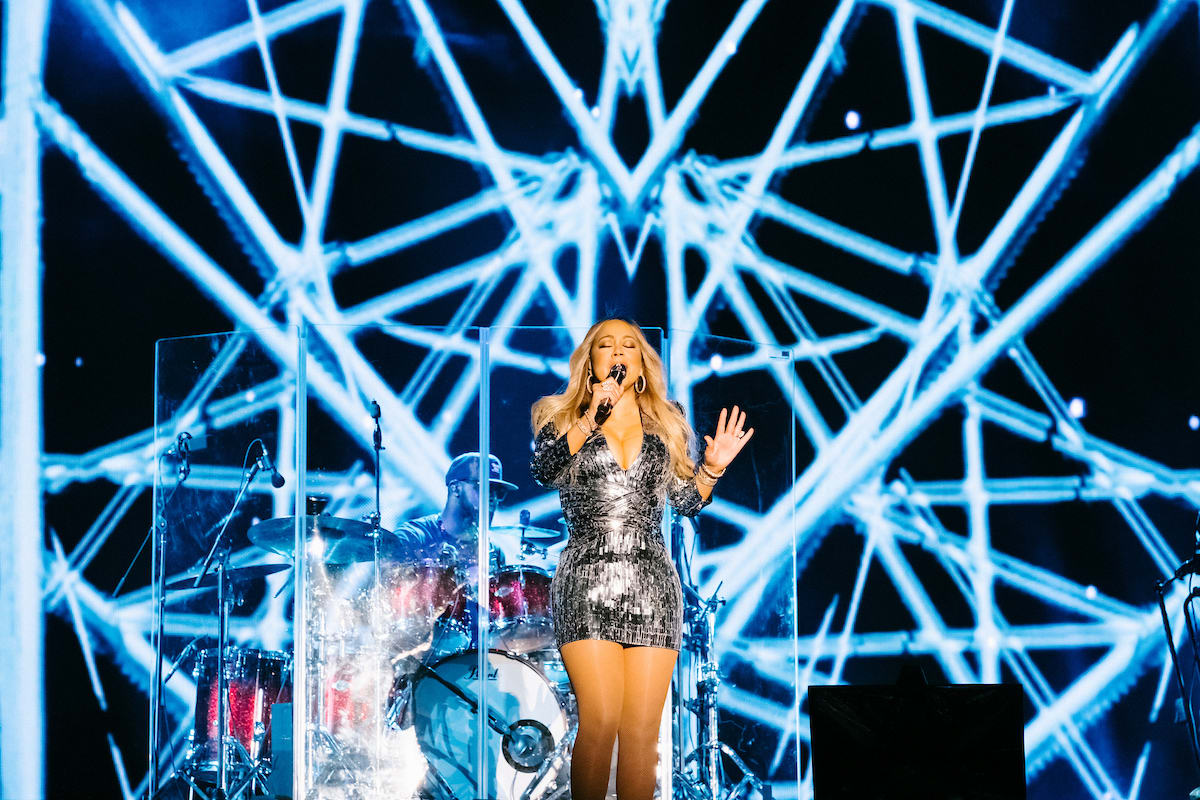 Our last night at the festival was the most hip-hop heavy, and got off to a disappointing start with the news that Lil Pump wouldn't be making it over the border. The festival quickly adjusted, adding Qubecois rap collective Alaclair Ensemble to the Bell stage to precede Jazz Cartier, Gucci Mane and Logic.
After an energetic performance from Jazz, who  bounced around the stage, started mosh pits and previewed new music, Gucci Mane took the stage in a triumphant moment: his first Canadian show ever. He started his set with the ever-so-appropriate Drake collab, "Both," of which the opening bars are: "I got so many felonies / I might can't never go to Canada / But Drake said he gon' pull some strings / So let me check my calendar." Drake string-pulling or none, Gucci made it, and he ran through an hour set of many of his hits past and present with ease while showing off his glowed-up figure and trademark diamond jewelry. While many in the crowd may have been there to see Logic, there seemed to be a good number of young people moshing at the front, appreciating the momentous occasion they were there to witness.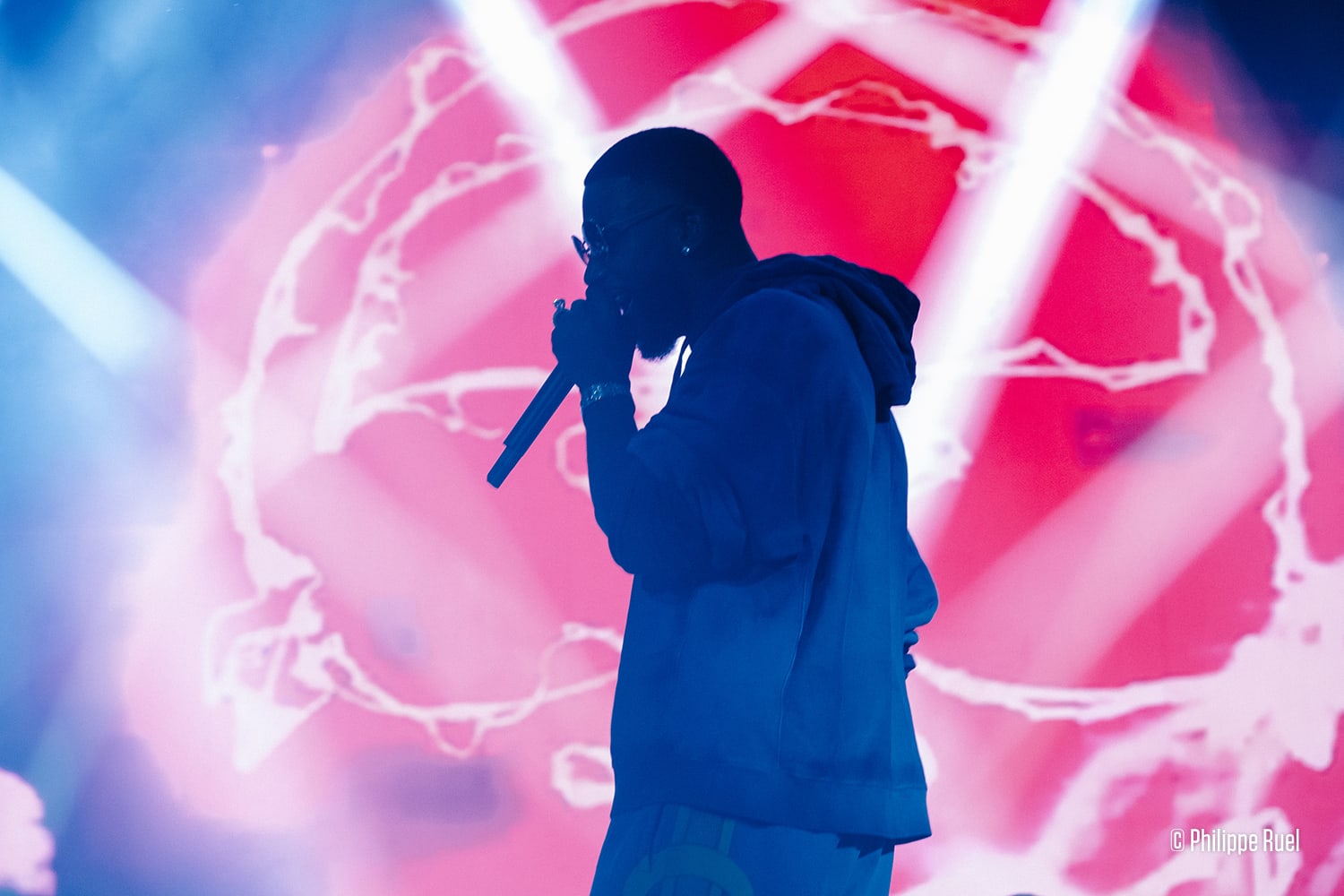 Logic closed out the night with an enthusiastic performance that not only played to his young fans that were there to see him, but managed to entertain and engage older attendees by mashing up his own tunes like "Homicide" with classic tunes including Eminem's "Forgot About Dre," and even older gems "Under Pressure" and "We Will Rock You." Even if you're not a Logic fan it's easy to see his appeal when watching how he navigates a stage with ease and interacts with fans, even leading the 80,000+ strong crowd in singing "Happy Birthday" to one attendee.
And so, yet another year at FEQ for us in the books. Over the years we've attended we've seen everyone from The Backstreet Boys to Kendrick Lamar to the Weeknd to Neil Young, and can only imagine what's in store for 2020 from the festival that keeps us guessing—and coming back—year after year.