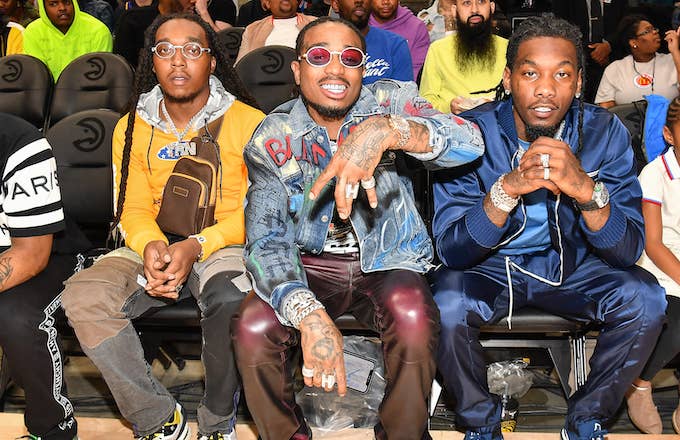 The Blast has learned that Migos is denying allegations that they failed to return about $20,000 in clothing and accessories provided to them by celebrity stylist Marcus Clark for Niykee Heaton's "Bad Intentions" video. Clark filed a $1 million lawsuit against the trio in 2017 to cover the cost of the items, as well as damages. Migos are demanding that the entire case be dismissed in court documents obtained by the publication.
Quavo and Takeoff were ordered by a judge in February to sit for questioning after the two continued to avoid giving their depositions in the suit for months.  
Clark claims that he made several attempts to retrieve the items, but were all unsuccessful, including one instance where Migos' manager texted him, writing, "That's over wit," per TMZ. In their denial of the allegations, their attorney argued that Clark "consented, either expressly, impliedly or by operation of law, to the acts and omissions of the Defendants with respect to the subject property, which bars or reduces any recovery to which Plaintiff would otherwise be entitled to against the Defendants."
Clark is seeking $20K for the alleged $20,471 worth of clothing and accessories he gave them, in addition to $400,000 in general damages, and additional $600,000 in special damages.