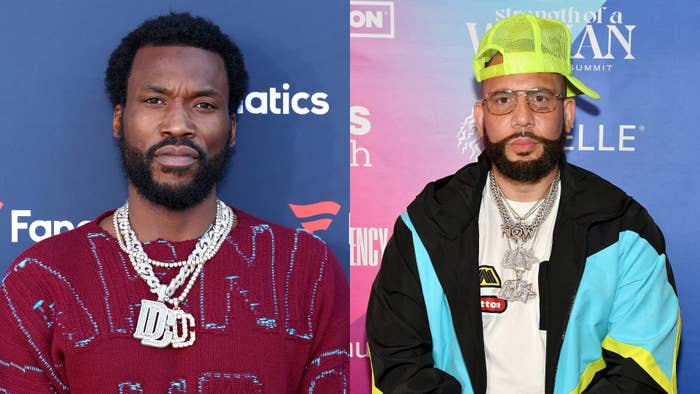 Meek Mill took some time out of his day to call out DJ Drama for "speaking down" on him.
While receiving a "rich ass massage" Monday, Meek was scrolling through Twitter when he noticed some remarks from Drama, whom he refers to as "goofy," and decided to post a series of tweets addressing what he heard.

Meek Mill brought up when Drama suggested in February that Lil Uzi Vert's "I Just Wanna Rock" replaced "Dreams and Nightmares" as the Philadelphia Eagles' anthem. Uzi downplayed the idea, arguing that it's "too early to tell," while also crediting Meek for creating a song that has not only "been around for a very long time," but is "still hitting exactly the same way."
Meek went on to post an alleged text exchange where he confronted Drama over what he views as disparaging remarks.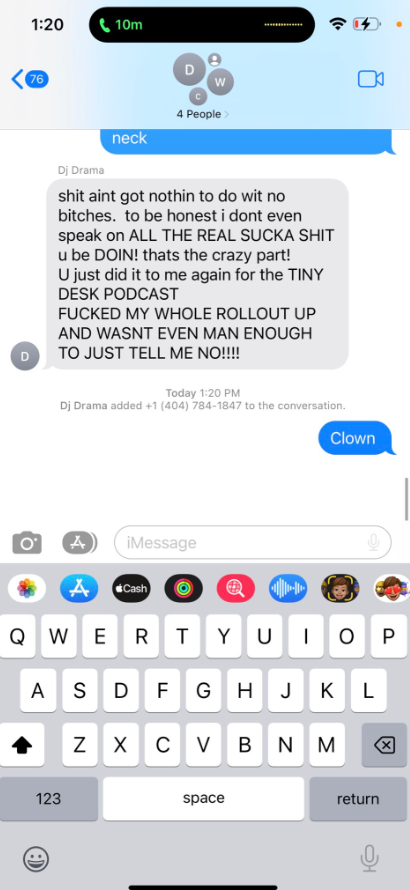 Meek continued to speak out on Twitter.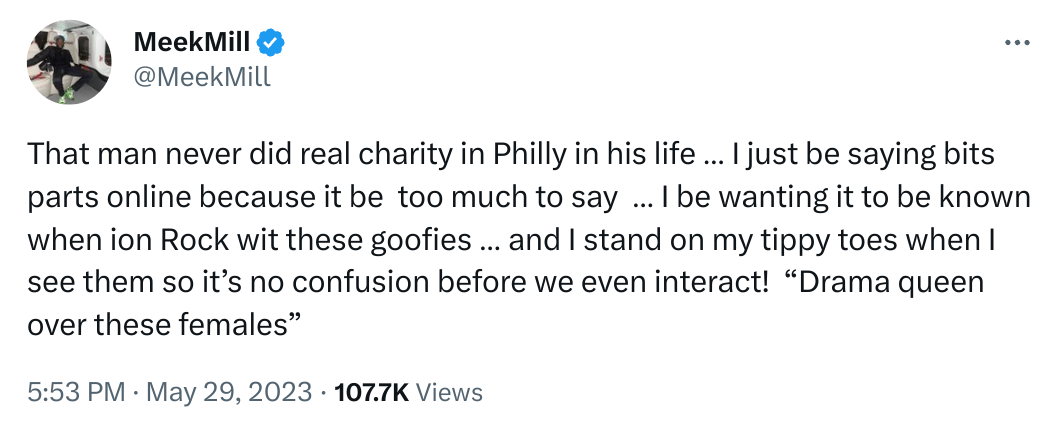 Drama responded on his Instagram Stories, sharing an alleged text from Meek where he criticized him over the interview.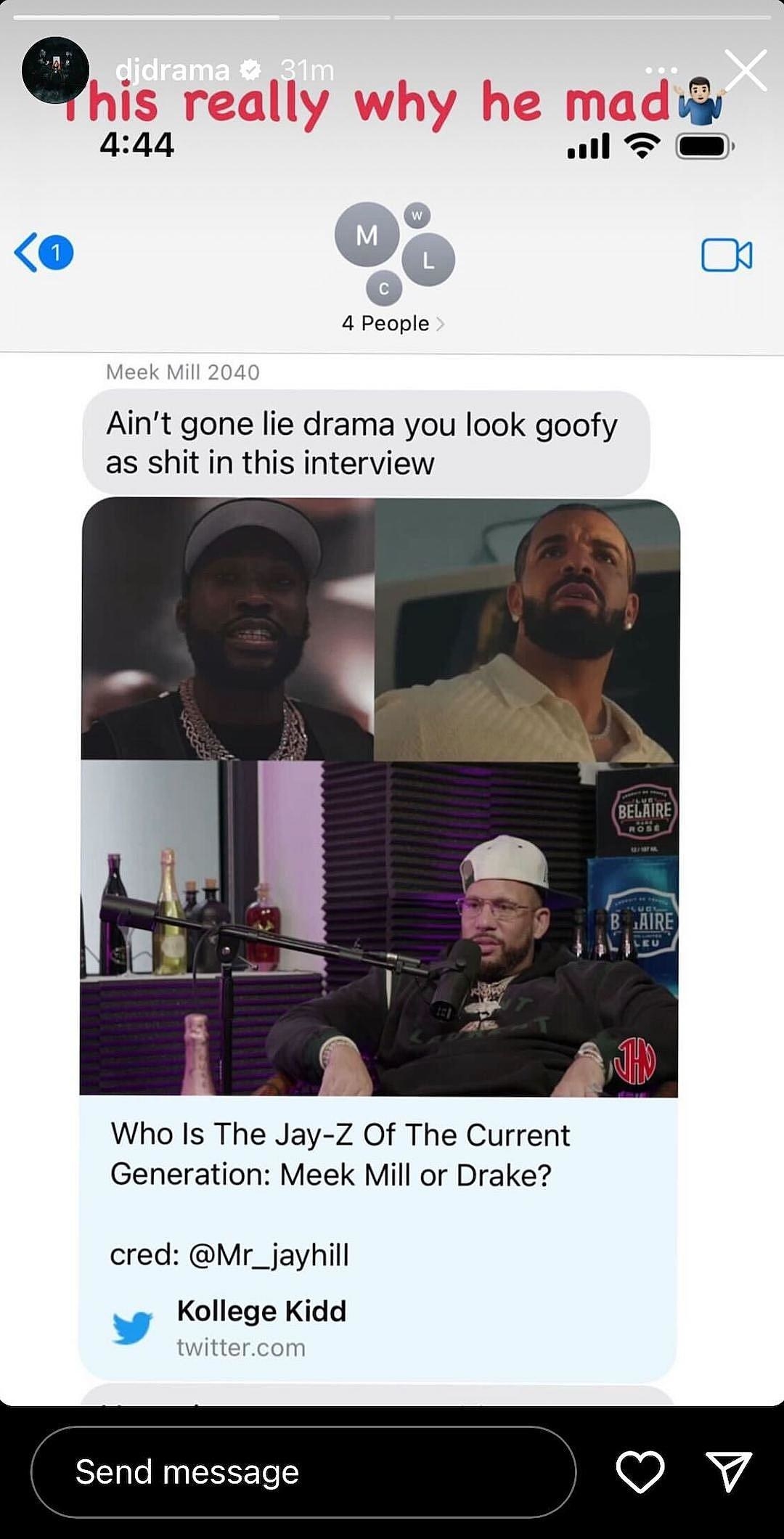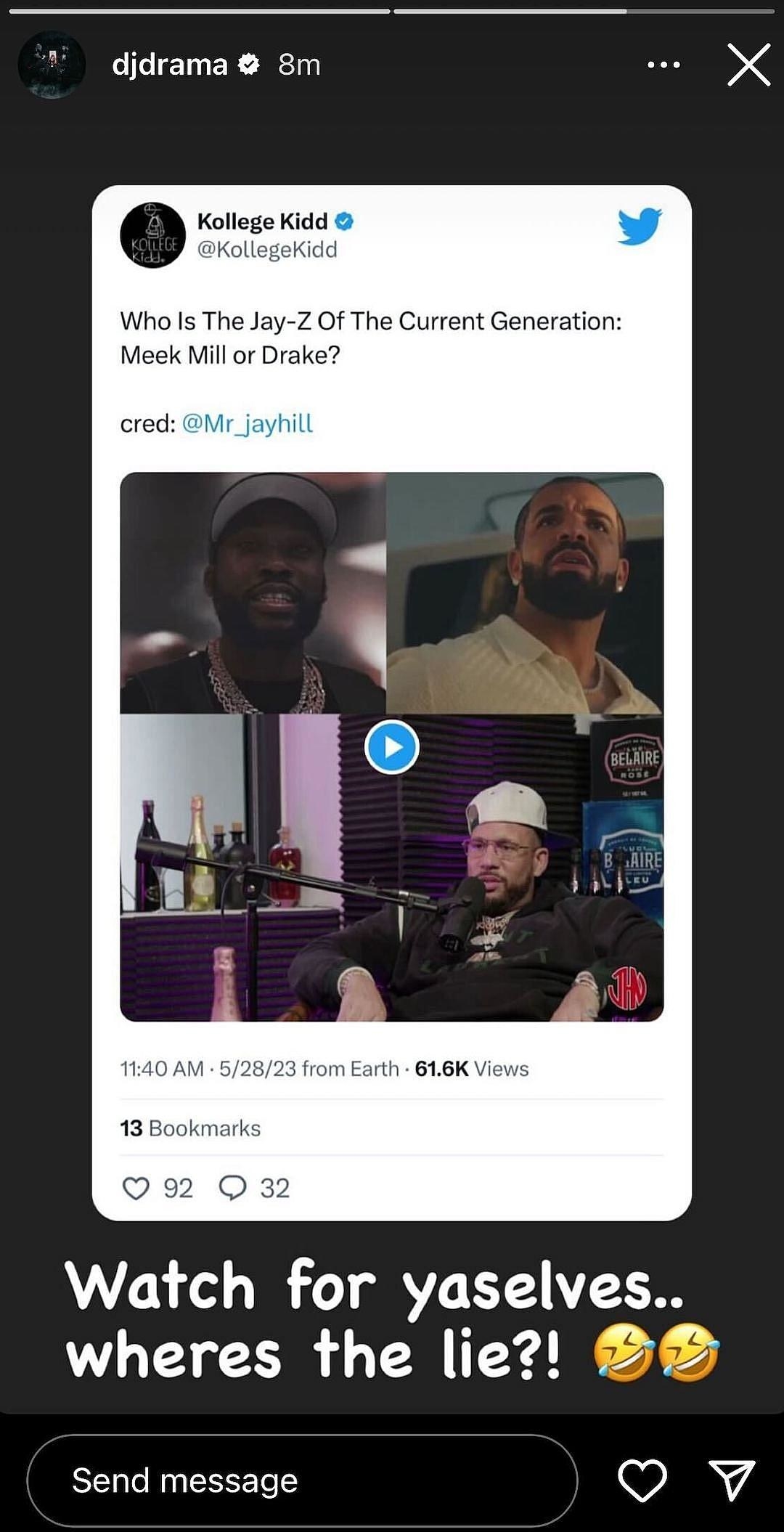 Here's the interview that appears to have sparked their disagreement.