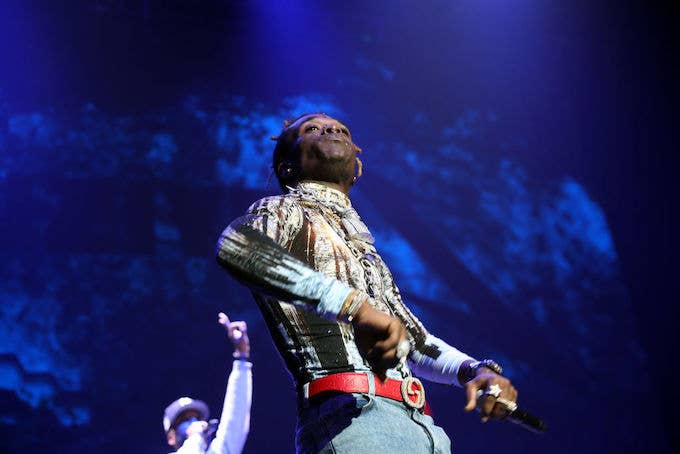 In the face of what has already been a trying year in his music career, Lil Uzi Vert is turning to something he still has control over: his hair. Last week, Uzi teased a new hairstyle when he posted a video of himself on Instagram, suspiciously taken from the neck down, as he appeared to cut off his dreads. 
Uzi later seemed to confirm that his dreads were long gone on his Instagram Story.  
Earlier today, Uzi finally unveiled his new look. 
A new hairstyle can be cathartic for Uzi, who started 2019 by announcing his retirement from music. "I wanna take the time out to say I thank each and every one of my supporters but I'm done with Music," he wrote on his Instagram Stories in January. "I deleted everything. I wanna be normal ... I wanna wake up in 2013. You are free."
Since the announcement, Uzi has appeared to be inching his way back to music, but he's received pushback from his label, Atlantic Records. In February, the Philly native opened up about the complicated nature of his dispute, claiming that their disagreement boils down to not feeling respected. With the status of his long-awaited project Eternal Atake in limbo, he concedes that his next course of action would be to "start over" on something new.