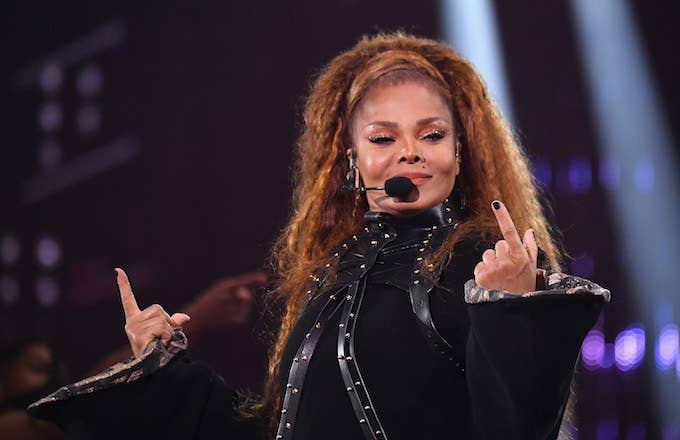 Janet and her brother Randy Jackson are being sued by their former tour manager Danny O'Donovan over unpaid wages. According to court documents obtained by TMZ, O'Donovan is seeking $300,000, claiming that is the amount still owed to him for his involvement on the "State of the World Tour." 
O'Donovan alleges that he was hired as tour manager by Janet and Randy in July 2016 with the understanding that he would be paid $25,000 per month for a 17-month stint. For the first five months, their financial arrangement was working out as planned. But then, everything allegedly changed. O'Donovan claims that he didn't receive a dime for the remaining 12 months, but still fulfilled his job requirements. Pollstar reports that the 56-show tour came in 62nd on their "2017 Year-End Top 100 Worldwide Tours" list after grossing $33.4 million. 
Last week, Janet was among the artists announced to be inducted in the 2019 Rock & Roll Hall of Fame, joining a class which includes the Cure, Def Leppard, Radiohead, and Stevie Nicks. "Janet Jackson has built a career so groundbreaking that she's immediately identifiable on a first-name basis," the organization wrote in a statement. "She explored social issues, themes of empowerment and self-confidence, and influenced generations with her stylized music videos with innovative choreography." Third time was the charm for the singer, who was unsuccessful in two previous attempts at getting into the Hall of Fame. 
The ceremony will take place on March 29 at the Barclays Center in Brooklyn, New York.