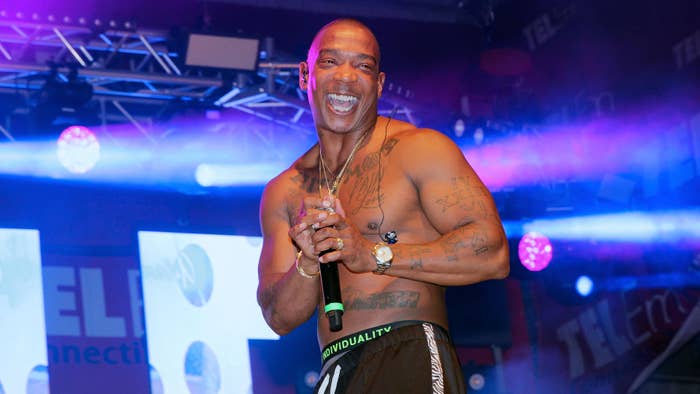 Ja Rule continues to poke the bear in his pursuit of a battle with 50 Cent on the Timbaland and Swizz Beatz-created Versuz series on Instagram Live.
Ja Rule's latest attempt at stirring the pot came from a tweet where he responded to Ebro in the Morning conducting their own battle between the longtime enemies.
"Haha cute lil battle but let's be honest I musically INFLUENCED 50," Rule wrote. "Let's talk about!!!"
Shortly after making the comment, Ja Rule decided to take a shot at 50 with a meme. "Oh you wanna make memes...🤣Curtis Ratson!!! Bored in the house and I'm in the house bored... 🤣 this post will self destruct," he wrote in the caption. 
Rule previously spoke with Swizz and Fat Joe last Sunday, and brought up that he should face-off against 50 in a Versuz battle. "I'll behave," the "Always On Time" rapper tried to reassure them.
50 responded to Rule's suggestion by using the popular GIF from his cameo in Entourage.
50 kept his social media onslaught on Rule going by posting an image featuring his nemesis' face photoshopped on a homeless man holding up a cardboard sign that read, "I will battle 50 Cent for attention."
It doesn't look like 50 will budge on battling Rule no matter how hard he tries.