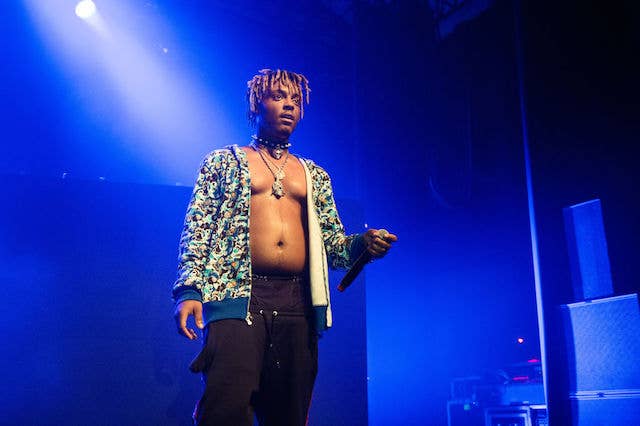 Future and Juice WRLD's WRLD on Drugs put up a good fight, but it wasn't enough to prevent the A Star Is Born soundtrack from sitting atop the Billboard 200 albums chart for a third consecutive week.
WRLD on Drugs finished in second after pulling 98,000 equivalent album units where 8,000 came from traditional album sales. Their collab project did most of its damage through streaming, amassing 88,000 in SEA units, which comes out to 123.4 million on-demand audio streams. It also fell short of projections, which stood at 105,000 album sales, and up to 10,000 units coming from physical sales.
A Star Is Born managed to once again stay above 100,000 equivalent units this week, earning 109,000 equivalent album units with 61,000 of which being in traditional sales. It's the first soundtrack to spend its first three weeks at No. 1 in more than a decade. The last soundtrack to accomplish such a feat came in 2007 when High School Musical 2 held down the top spot for four straight weeks. If we're talking soundtracks from a theatrical release, you would have to go as far back as the three-week run by Bad Boys II in 2003. 
Khalid's EP Suncity exceeded expectations, finishing in eighth this week after earning 50,000 units with 9,000 from album sales. Meanwhile, Lil Yachty's third studio album Nuthin' 2 Prove was projected to reach 23,000 units in its debut. However, it proved nothing on the Billboard 200 albums chart by failing to even crack the top 10.