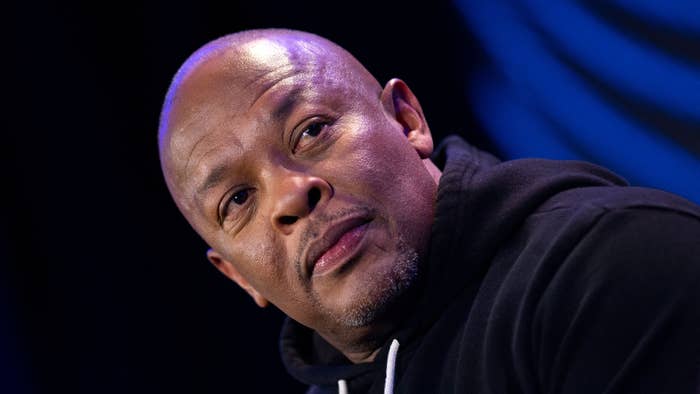 Dr. Dre has revealed just how close he came to dying after suffering a brain aneurysm last year. 
TMZ reported at the time that Dr. Dre was rushed to the Cedars-Sinai Medical Center in Los Angeles and taken to the ICU. Sources said Dre was "stable and lucid," and shortly thereafter, a statement was released on his Instagram saying he was "doing great" and would be "out of the hospital and back home soon." 
While speaking with Dolvett Quince on the Workout the Doubt podcast, Dre made the shocking revelation that his family was allowed to come into his room despite the hospital's COVID protocol for visitors because doctors believed he was going to die and they wanted his loved ones to say their final goodbyes.    
"I'm at Cedars-Sinai hospital and they weren't allowing anybody to come up, meaning visitors or family or anything like that, because of COVID, but they allowed my family to come in," he said. "I found out later, they called them up so they could say their last goodbyes because they thought I was out of here." 
Insiders told TMZ at the time that doctors were running a series of tests on Dre, who elaborated on the around-the-clock work that was being done on him. "Because of what was going on in my brain, they had to wake me up every hour, on the hour, for two weeks to do these tests," he recalled. "Basically, sobriety tests, like touch your nose, rub your heel on your calf, and all that shit." 
In a June 2021 interview with the Los Angeles Times, Dr. Dre suspected the brain aneurysm was caused by his blood pressure, but since the health scare, he's focused on taking care of himself and urges others to be diligent about checking their blood pressure.