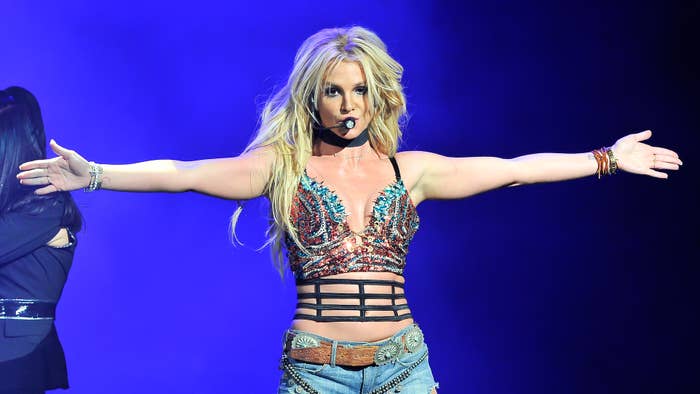 Move over, Usain Bolt. Britney Spears is now the fastest person on the planet. Or so she made us all believe.
Britney posted her 100-meter dash time of 5.97 seconds on Instagram. It would've meant that Spears demolished the world record time (9.58) held by that slow-footed sprinter known as Bolt by nearly four whole seconds.
Accompanied by the post, which has since been deleted, Spears imparted some wisdom to anyone hoping to get on her otherworldly level. "Ran my first 5!!!!," she wrote. "Getting over your fear and pushing it in the beginning is key....once I did that I hit 5!!!!"
According to Britney, once you get over your fear and make a valiant effort to push it from the beginning, you too can find yourself in the rarefied air that only Ms. Spears and a cheetah occupy. 
Her commentary included another shocking revelation. "Usually I run 6 or 7....my first try was 9....and now I did it whoop," she wrote. "100 meter dash." Hold on, hold on. She's hitting 6 or 7 seconds on the 100-meter dash on the regular? Like it's nothing?! She really should set aside her music career for long enough to try and qualify for the 2021 Olympics. 
Now, she's admitted that it was all a joke. 
Still, it was fun while it lasted, especially for the reactions to her post.