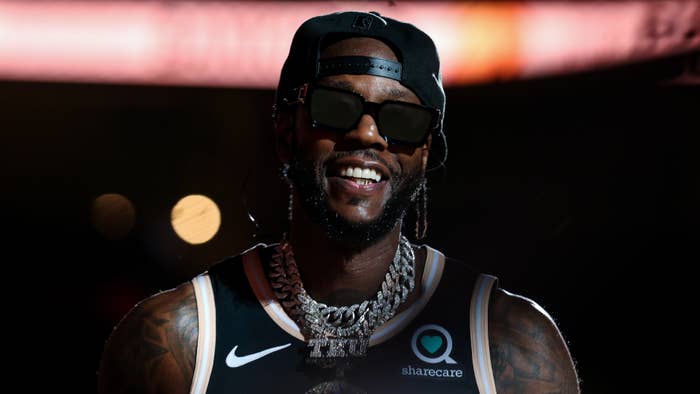 After reversing course on the initial plan to reopen his two Atlanta-based restaurants on Monday, 2 Chainz decided his time today would be better spent distributing free meals to the homeless. 
Chainz took to Instagram to share a video of himself standing outside of his own Escobar Restaurant as people waited in line, standing at least six feet apart.
TMZ reports that 120 homeless people were given a free meal which consisted of butter garlic chicken pasta and water.
Chainz and his business partner Snoop Dillard came under fire last week when they announced plans to allow patrons to dine-in after Georgia governor Brian Kemp issued allowances for restaurants to reopen as long as they enforced social distancing guidelines.
In a matter of less than 24 hours, Chainz and Snoop changed their minds. "After careful consideration, we are not going to open our restaurants on Monday," Dillard told TMZ. "It has not officially been decided when we will start having dine-in service."
According to TMZ, the COVID-19 crisis has forced Chainz and Snoop to furlough around 80 percent of its 80-person staff as Escobar Restaurant and Tapas have reported a 95 percent decline in sales in wake of the shutdown. Dillard hopes that when the dine-in option does become a reality, they can bring 65 percent of their workers, with the remaining employees returning eventually.