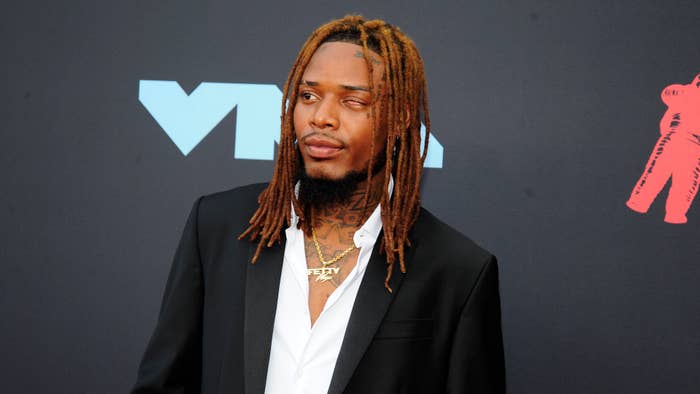 Fetty Wap has been instructed not to leave the tri-state area after being released Friday on a $500,000 bond. 
Last week, the rapper was arrested for allegedly running a bicoastal drug ring that was based in Long Island. As a condition of his release, the 'Trap Queen' artist had to surrender his passport and submit to regular drug tests. Fetty isn't allowed to travel out of the tri-state area, even for work. Co-defendents in the pending case, aren't allowed to contact one another. 
Last Thursday when the rapper was arrested, he was scheduled to perform at the Rolling Loud concert, also taking place in New York. FBI agents arrested Fetty minutes before he was scheduled to appear. According to the NY Post, the drug ring was ran between June 2019 and June 2020. 
According to federal reports, Fetty was a part of the ring which trafficked over 100 kilos of opiods, crack, and cocaine from the west coast and was sold almost exclusively in Long Island where the rapper is a native. The FBI obtained $1.5 million in cash, 16 kilograms of cocaine, 2 kilograms of heroin, fentanyl pills, two 9mm handguns, a rifle, a .45 caliber pistol, a .40 caliber pistol and ammunition.