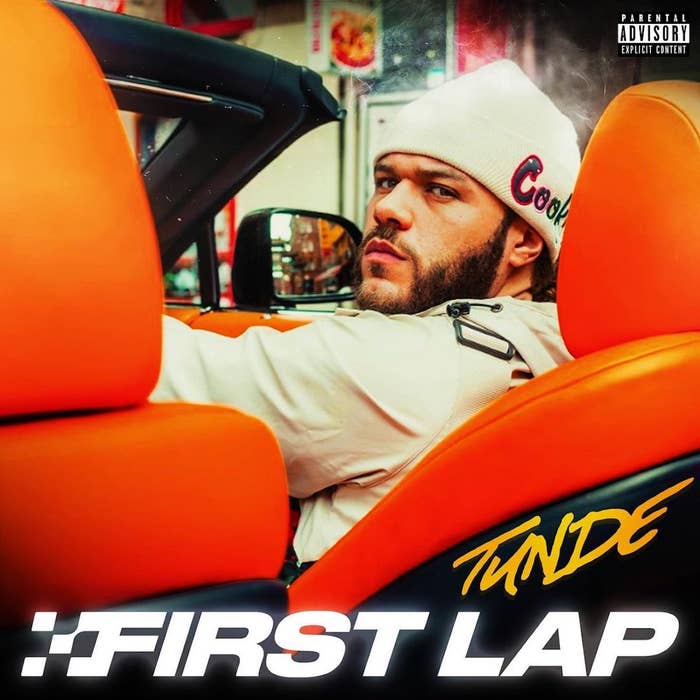 Five years after making his presence known with a number of hard-hitting freestyles and loosies, Tunde has finally shared his debut mixtape, First Lap, the latest in a string of solid projects from Manchester's bubbling rap scene.
An energetic introduction to the 0161 rhymer, it's a varied showcase of his style that puts his fast-talking flow against a broad range of beats, stretching more or less across the full spectrum of rap. For production, he's sourced beats from a team of big-hitters, including LiTek, WhyJay, Show N Prove, MKthePlug, Bigzy, C Figz, Legendary Keyzz, Shadow On The Beat, Chucks, Sangy, KP Beatz and TR The Producer.
It's been a whirlwind few weeks for Tunde, who has had to watch much of the last year's rap successes from behind bars while on remand, having been released on bail just a couple of weeks ago. Although he'll have to go on trial and could be looking at a potentially lengthy sentence, he has at least had the chance to enjoy this moment, regardless of what the future may bring.
The new project features 17 new tracks, including the four previously-released singles—"Fresh Home Freestyle", "Loaf Man", "Bruce Lee", and fan favourite "Crash Bandicoot". A fifth single was also released alongside the mixtape, "Back 2 Back", which features Potter Payper and is the only collaboration on the whole project. You can see the video for that track at the mid-point.
Take in Tunde's First Lap in full below.