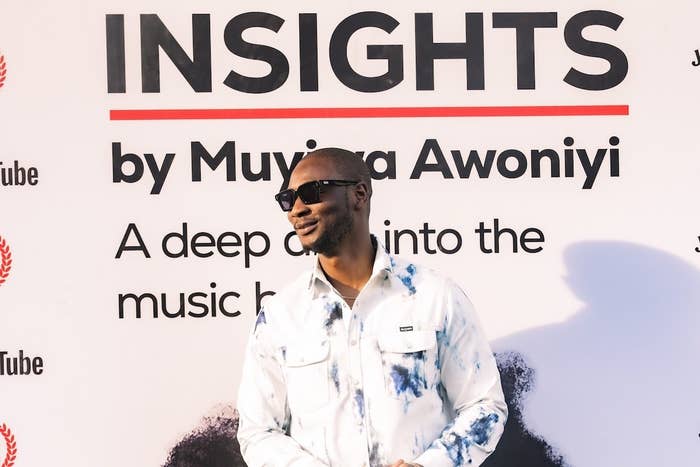 Nigerian music executive Muyiwa Awoniyi, founder of BSB Management (Tems), is bringing his invaluable Insights event series to the UK. Arriving here on June 22, the event brings together a formidable cast of music industry A-listers to share their invaluable expertise and give attendees opportunities for real-world practical experience and the chance to network with high-level industry figures.
The Insights series was founded only in December last year, with two triumphant, sold-out events in Accra, Ghana, and Lagos, Nigeria, with big-name guests and panelists including Burna Boy producer Juls, Wizkid and Skepta producer Sarz, Tems co-manager Wale Davis of Show Dem Camp, Lanre Masha of The Orchard, AfroFuture founder Abdul Karim Abdullah, EQT founder Henny Yegezu, and Ghanaian star King Promise.
For this inaugural UK edition, the guests are just as impressive. Attendees can expect to hear from industry titans such as Dave, Jae5, Ms Banks, Teezee, Dan Rais (CAA), Ariel (Youtube), Juls, Alex Boateng (co-president of 0207 Def Jam) and Ebi Sampson (August Agency), who will be hosting individual breakout sessions where they'll share their insider knowledge from all aspects of the music industry.
Speaking on Insights, Muyiwa says: "I started Insights fundamentally for two reasons. The first reason was due to the awareness of how huge the African music scene was becoming and the importance of having thorough knowledge about it in order to retain ownership of this cultural renaissance. People don't come here to find out 'what is the meaning of publishing?' but rather, they come here to learn deeper aspects of the industry, such as 'how to earn equity in the hearts of human beings'. The second reason for doing this is more personal. I have been blessed by the very community that consumes this very music of ours and the least I feel I could do is to educate and reorientate the minds of people who have the same interests as I do concerning the music industry, based on my lessons I have learnt through my personal experience.
"Insights isn't some typical panel. The mixer-type flow allows for a feel of comfort, food and drinks are served to welcome guests, and individuals who are experts in their craft/field within the music industry are available to have dialogue with music enthusiasts in this type of setting. It allows for a true community build and also expands the network of individuals in a very authentic manner. I am so excited to be doing the third edition of Insights in London and I am also looking forward to taking this all around the world eventually."