Premiere: This Blazing 58-Track Mix From The Heatwave Is Essential For Your Carnival Warm-Up
The dancehall duo dish out some soca and dancehall madness in their annual Carnival mix.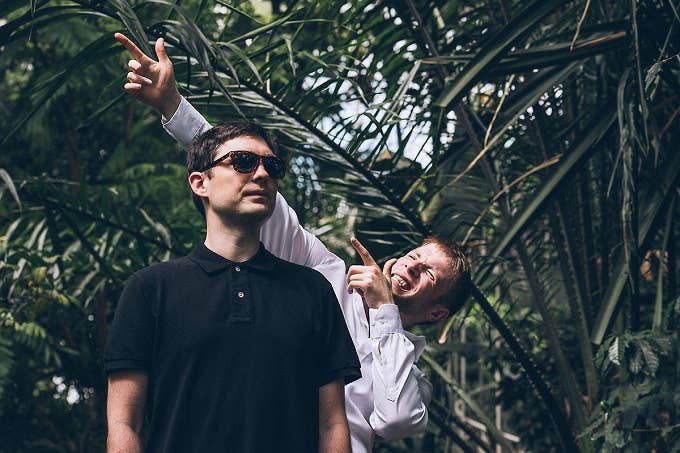 Publicist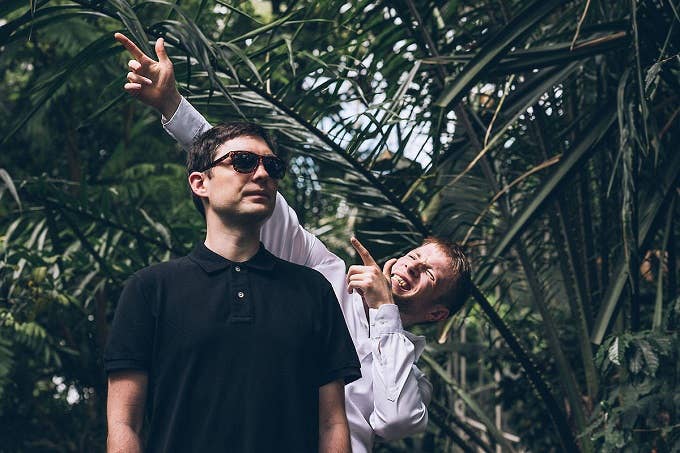 Whether it's via their own productions, their frequent radio appearances, or their infamous Hot Wuk parties, The Heatwave have been an invaluable source of dancehall, soca, bashment, and every other Caribbean sound since their inception. Around this time last year, we invited the boys to put together a mix of their favourite island bangers to get us all fired up for Notting Hill Carnival. Gabriel and Benjamin D dutifully responded with a blistering mix that featured the likes of Konshens, Vybz Kartel, and Bounty Killer. Each of the 12 tracks were pure stormers. This year, they've gone somewhat farther with a massive 58-track whirlwind of riddims, bass, and riotous vocals.
"This is our biggest mix of the year," Gabriel told Complex via email. "All the hits that have been running dancehall for the past 12 months, these are the tunes you'll hear pumping out of soundsystems like Lord Gelly's, King Tubby's and Different Strokes at Notting Hill Carnival."
The Heatwave's new single "Walk Out Gyal" is out now. Catch them at their next Hot Wuk party at The Kentish Town Forum, Aug. 26.
Tracklist:
1. Alkaline - After All
2. Mavado - Beat & Teach
3. Busy Signal - Play The Horns
4. Shenseea & Vybz Kartel - Loodi
5. Popcaan - Ova Dweet
6. Drake - Blem
7. Vybz Kartel & Likkle Miss - Taxi
8. Spice - Siddung
9. The Heatwave f/ Mr Lexx & Keida - Walk Out Gyal
10. Stylo G - Yu Zimme
11. The Heatwave f/ Ding Dong - London City
12. Alkaline - Extra Lesson
13. Alkaline - Pretty Girl Team
14. Alkaline - Red Eyes
15. Mavado - Laugh & Gwan
16. Mavado - Belt Buckle
17. Mavado - Fresh Cash
18. Shenseea - Wine
19. Beenie Man - In My Room
20. Bunji Garlin - Chicken & Dumplin
21. Busy Signal - Phone Stress
22. Ishawna - Equal Rights
23. Ed Sheeran - Shape Of You
24. J Balvin & Willy William - Mi Gente
25. WizKid - Daddy Yo
26. Popcaan - Nah Idle
27. Popcaan - Addictive
28. Kranium & Tory Lanez - We Can
29. MoStack - Let It Ring
30. Kojo Funds - Dun Talkin
31. J Hus - Spirit
32. Orlando Octave - Single
33. Ultimate Rejects - Full Extreme
34. Spice - Sheet
35. Sean Kingston & Vybz Kartel - Chance
36. WizKid & Drake - Come Closer
37. J Hus - Did You See
38. Timeka Marshall - Bend Mi Ova
39. Tatik - Mek It Jump
40. Vybz Kartel - Wine To Di Top
41. Demarco - Backaz
42. Konshens - Gal Tan Up
43. Popcaan - We Still A Win
44. Aidonia - Yeah Yeah
45. The Heatwave f/ K'More - Stopwatch
46. RDX - Bang
47. K'More & Dwala - Bicycle
48. Spice - Glimity Glamity
49. Mr Pattern - Chicken & Bread
50. Salty - Tic Toc
51. RDX - Shake Your Bam Bam
52. Shenseea - Nothing Dem Nuh Have Ova Me
53. Alkaline & Sean Paul - Gyalis Pro
54. Vybz Kartel & Masicka - Infrared
55. Aidonia - Banga
56. Popcaan - Stay Up
57. Chronixx - Skankin Sweet
58. Vybz Kartel & Kymani Marley - Cool & Deadly