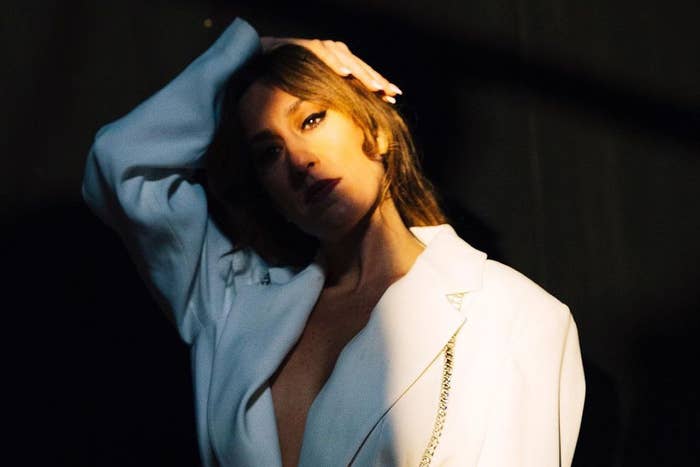 Save for a brief pause in her output in 2020 and 2021, singer-songwriter Lyves' release schedule has been as regular as clockwork, but that hasn't stopped her drive to keep things fresh and push herself into new ways of working.
Take her new single, "Shame", for example. Keen to take more control over her sound, she used that two-year break to sit down and teach herself production, completely from scratch. With her newfound talents she decided to explore some different sounds from the straight-up R&B of her previous releases. Assisted by Mercury Prize-nominated musician and producer Dave Okumu, she's stirred together a blend of breakbeat, '80s soul, and psych-rock for something wholly unexpected.
Elaborating on that creative process, she explains that she even approached the process of recording her vocals differently: "It was written in a late evening jam at my former studio. I found this amazing drum sample and very quickly played a few ideas over it to create a vibe. It felt reflective of the mood I was in—I wanted to create something fierce that represented a side of me that I don't often express musically. I imagined how this record would sound live and performed the vocals off a vocal stand, as if I were performing a live show. Those initial takes are the same ones used in the final version of the song. It just feels raw and unfiltered and somewhat chaotic, which I love but the lyrics behind it are very meaningful to me".
"Shame" is the second single to be lifted from her upcoming EP Change, following the release of the title track in May. Ahead of the EP's release on November 18 and the official release of "Shame" tomorrow, September 23, hit play exclusively below.