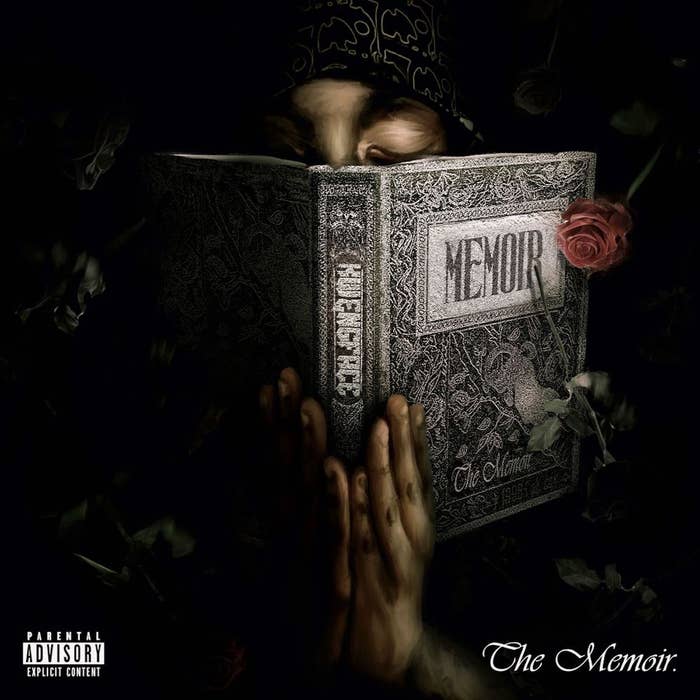 Last week, Kwengface made the decision to remove his mask after all these years for a much-hyped session for COLORS Studio. His first act in this new, mask-free chapter was to release his new project, The Memoir.
Drill's still a major part of The Memoir—which has been described as a more polished and refined version of the Peckham rhymer—but the tape sees him broaden his sound a bit more to include more of a straight-up rap influence. Elsewhere, "Freedom" features a notable 2-step bounce, Jme brings a touch of grime to the production on "Fashion Show", there's Auto-Tuned waviness on "Dropping Bullets", some Afrobeats on the Boj-assisted "My Way", and Kweng even sings on a couple of tracks.
A generous offering, it features 17 new tracks, including the mountain of singles that led up to the release, as well as Kweng's Daily Duppy freestyle. He's pulled together an impressive roll call of collaborators to help him as well, including Giggs, Knucks, Lancey Foux, ShaSimone, Boj, Yung Fume, SL, Reekz MB, Trizzac, PS Hitsquad, D Skeng, Snoop, D Squeezo, Karma, and S Loud.
Production-wise, the team's almost as big, with beats sourced from Carns Hill, Nyge, Jme, Kill Bill, M.G, CZR, Razz808, Chris Rich, Ghosty, Quincy Tell Em, Finn Wigan, Chek Beatz, X10, Beat Butcha and AJ Sounds.
You can expect to hear—and see!—more from Kwengface as the rest of the year unfolds. For now, though, take in The Memoir in full after the jump.