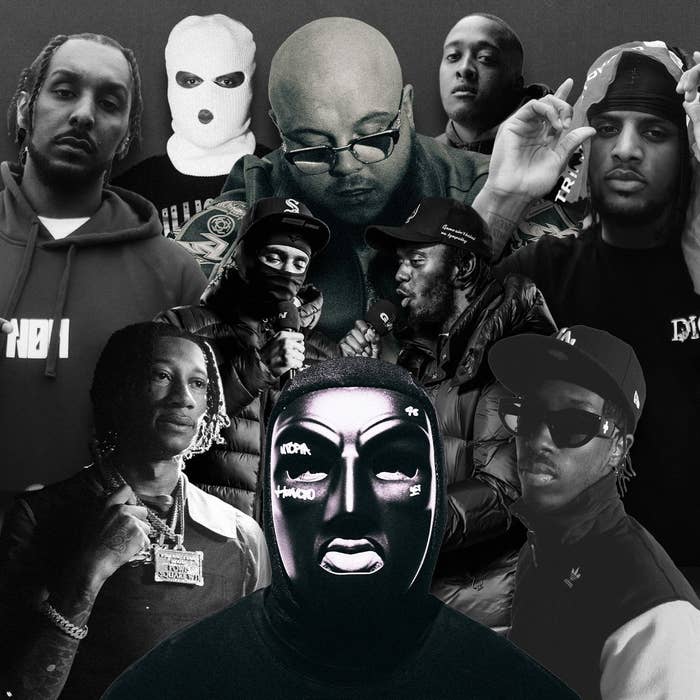 Almost a year ago to the day, the Groundworks family pooled their resources to release their debut full-length compilation: The G-Tape: Volume 1. Featuring heavyweights such as Digga D, Unknown T, M1llionz and V9, it was an essential collection for UK drill fans.
Now, Groundworks are back with a follow-up and it's an even more substantial offering. The G-Tape: Volume 2 includes 11 new tracks from the collective's extended family of artists—many of whom appeared on Volume 1. Joining Unknown T, Digga D and M1llionz on the new project are M Huncho, Horrid1 & Sav'O, ZK, Kilo Jugg, DA, BGGZ, Smokes, Recky, AB, Tuggz, Jimmy and Potter Payper.
That's far from the only development over at Groundworks. Earlier this month, they posted a new cypher featuring many of the names on the new comp alongside Kwengface, Billy Billions, and quite a few others. Judging by the GW Instagram, their release schedule for the coming months looks pretty hectic, too.
Get stuck into The G-Tape: Volume 2 below.