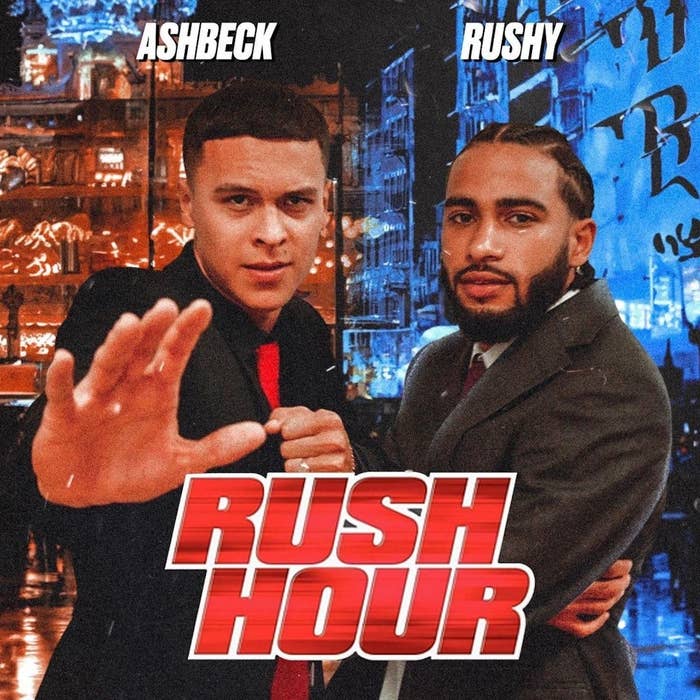 Hailing from North-West and West London, Ashbeck and Rushy have just released their collaborative project, Rush Hour, along with action-packed visuals for its second single, "Celly".
The two rappers have been circling each other for some time, moving in a lot of the same circles and often mentioned on the same ones-to-watch lists. Last month's "Royale" collab was their first on-wax outing, and with that came welcome news that an EP was imminent.
That day has now arrived and alongside "Royale", it brings with it three new tracks: "Celly", "Magazine", and "110's". As the title suggests, the EP has quite a few references to the 1998 buddy cop classic, not least in the artwork. Ashbeck and Rushy even went as far as dressing as Jackie Chan and Chris Tucker, respectively, in the LAUZZA-directed video for "Celly".
Peep the "Celly" viuals at the midsection and then dig into the Rush Hour EP below.