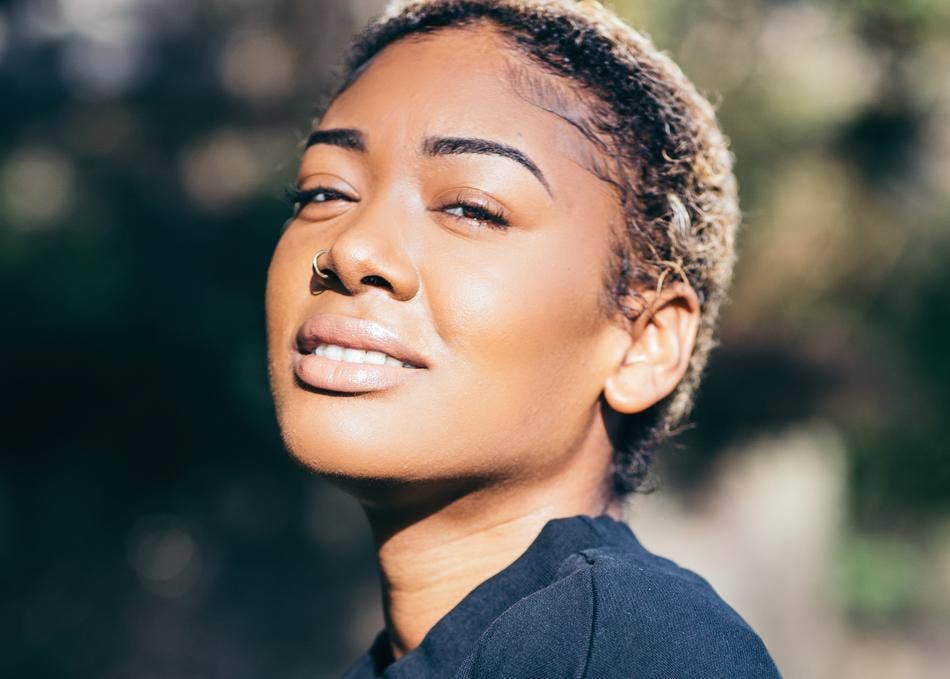 Nando's' rise to becoming one of the most-loved restaurant brands around the world wouldn't have been possible without music. Founded in South Africa by Portuguese-born audio engineer Fernando Duarte, Nando's has become renowned across the globe for both its international flavours and musical DNA. It's been the go-to chicken spot for musicians since its first chain landed in London back in 1992, with everyone from Beyoncé to Drake being well-known PERi-PERi lovers over the years. The eatery continues to expand its musical legacy by giving back to the scene that has helped it become such a success story in recent times.
In the last four years, Nando's have been unearthing the next wave of music talent through the Nando's Music Exchange, a global exchange programme aiming to bring together emerging and established musicians for mentoring, workshops, collaborations and events—and has also seen some of your favourite UK artists head to South Africa to explore the country's bubbling music scene.
Kicking off in 2015, the first episode saw grime emcee Stormzy explore gqom music and Zulu culture with producer Muzi in Durban; Little Simz link up with fellow rapper Gigi Lamayne in 2016; and DJ Barely Legal head to Cape Flats to discover Dope Saint Jude's fiercely independent musical ascendancy in the rainbow nation in 2017. This year, the project once again heads back to the Roundhouse, Camden, where aspiring musicians from the UK, Canada, South Africa, and Australia will combine to create some fire music with the help of talented international musical mentors who know what it takes to make it happen.
BBC Radio 1Xtra DJ and presenter Sian Anderson is involved and Nando's could not have chosen more wisely. The grime critic's experience as a tireless tastemaker, effervescent educator and all-round media boss makes her the perfect role model for the next batch of artists looking to make in-roads into the world of music. Pioneering wave after wave of the best grime and black British music, Sian has built up a vast array of knowledge from the scene over the years—and she knows the importance of spreading the wealth to the next generation of talent. Complex caught up with Sian to talk about her role in the Nando's Music Exchange, its DIY ethos, and the importance of mentorship as the programme heads into its fourth year.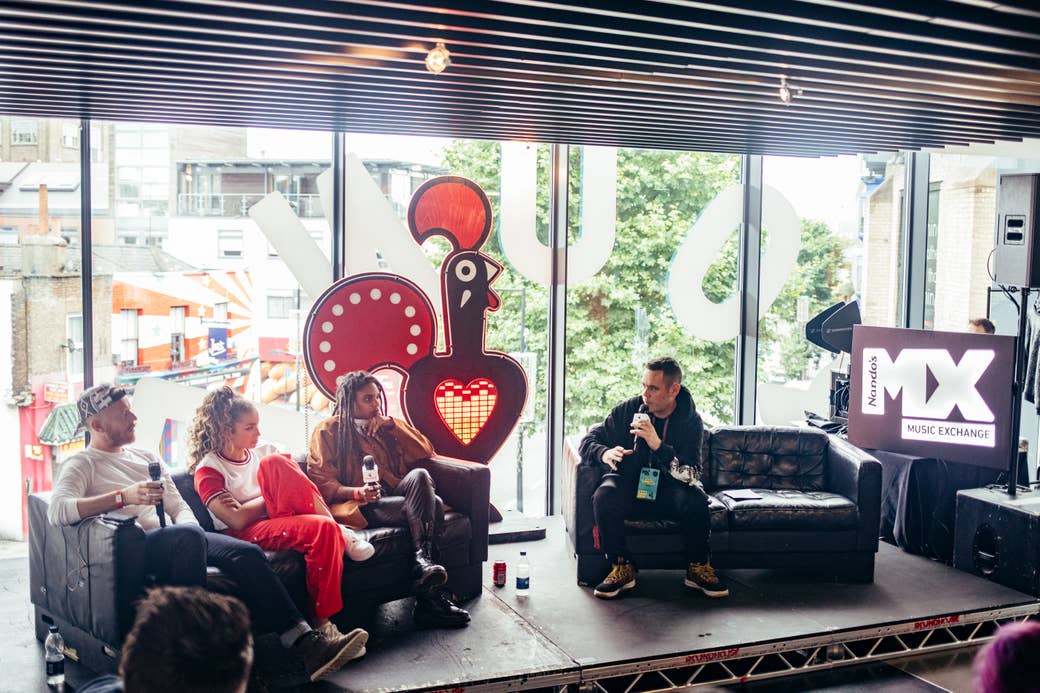 How did your relationship with Nando's first come about?

My relationship with Nando's goes back to before I was aware I could even had a relationship with Nando's [laughs]. When Julie [Adenuga] and I had our Rinse FM show, we used to go to Spitalfields Nando's after every show, every single week. Then Brick Lane became popping on weekends and we started using Nando's as a meeting place before going out and then on weekdays, I started using it for meetings. I basically lived in that Nando's [laughs]. I can't remember how I first met someone who worked for Nando's... They would help me and Julie with food and locations for our mentoring programmes (One True Calling) and then went on to help me with FLOOR SIXX Music Academy 2017, before asking me to host Nando's Music Exchange last year. But it's seemed like the most natural relationship in the world; I still go to Nando's every day [laughs].

How important do you feel a programme like Nando's Music Exchange is for aspiring music talent?

It's such a sick thing to be able to connect people from different places and different walks of life by the thing they all know and love: music! It makes so much sense, and meeting the participants last year and hearing their music made me so enthusiastic about working on the project again. The absolute flavours and vibes from different genres coming together in that way was special and it needs to be done more. 

Did you have mentors as you were getting into the music industry, and how much did it help when you look back on everything?

I had sooo many mentors! I was lucky because I went to Live Magazine when I was around 15/16, which was a social enterprise run by young people and they had various mentors, in music, editorial, design etc, and so many contacts, so I constantly had a great team of people around me who helped shape and steer me in my early days. It took me about 5/6 to find myself and who and what I wanted to be, and that, coupled with the mentoring I had received, made me the person I am today. 

You're a music creative, but do you feel actual musicians need to be mentored, too, in some capacity? Like, who mentored Wiley? Did he ever really need it?

Wiley was mentored, maybe not consciously, but he took from the things around him: people, places, experiences etc. Mentoring doesn't just come in human form; sometimes, life lessons teach you just as much. I certainly agree musicians need mentoring—human beings, in general, need constant mentoring in order to learn and grow and be the best version of their ever-changing selves. Even the other day, Wiley was hailing up Stormzy because he felt that Stormzy had taught him stuff. Mentoring is constantly required.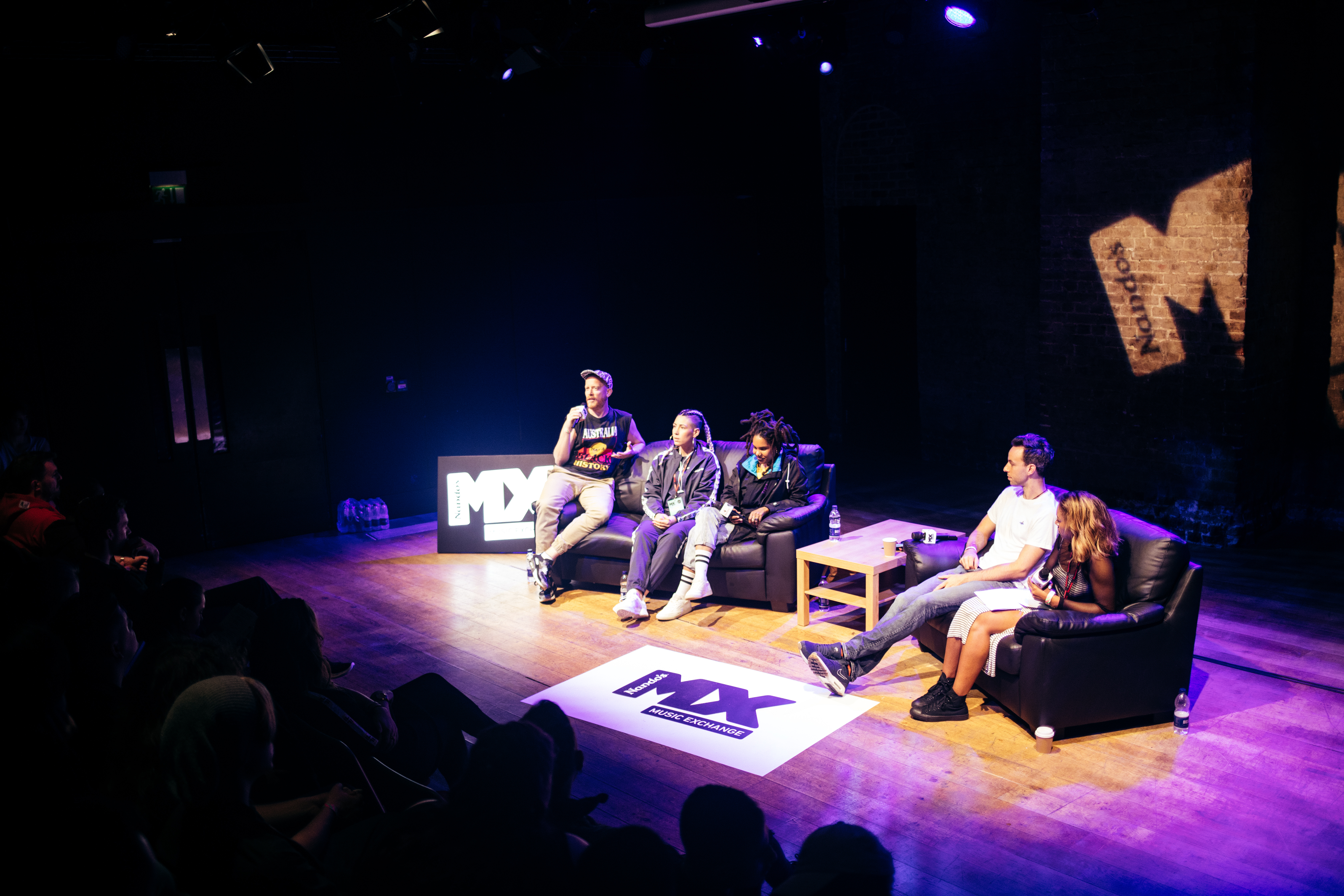 Throughout your decade-long career in the music business, you've helped hundreds of young people achieve their dreams through mentoring, either personally or through your brand FLOOR SIXX. Why are young people so central in everything you do?

Decade-long career, y'know! Rah, I'm old, innit? [Laughs] Erm... I don't know. I've never thought about it. My natural instinct has always been to share knowledge, to educate, to help the people-dem. I just love information. I'm so fascinated by the world, and the information in the world is there to share with other people. Young people especially, because they are the future; they're always going to be the people who shape the world. Also, Live Mag saw something in me that I didn't see in myself; I still don't quite understand how my brain works and why I'm able to do what I do and how sometimes it comes to me so easily, but they saw it and look at me today! I want to give as many people opportunities as possible to make something of themselves, too. 

Nando's Music Exchange has quite a DIY approach at its core, much like grime. You're known for being one of the grime scene's main supporters and critics—how important is DIY culture to you?

DIY culture is important to me because the concept of "Doing It Yourself" will teach you " how to do it". There's a misconception in the music industry in recent years that "no one knows what we're doing; we're all just blagging it" and it's like "no, actually, there's a few generations of us who know exactly what we're doing" cause we trained at it, really done it, really learned it. I'm all for getting a DIY approach out there so the new generation can learn how to do these jobs, not just make it look like they're doing it. Nando's Music Exchange getting down into the thick of it and really showing how to do this alongside people who have done it before is really, really important. 
---

Sian is discussing all things collaboration alongside Example, AJ Tracey, DJ Elkka and Nell Jordan-Gent at Nando's Kings Cross this Thursday 7th June. Visit here to secure a free ticket.

Past mentors for the Nando's Music Exchange have included Stormzy, Ella Eyre, Example, Little Simz, Reeps One, Muzi and more, and with Sian Anderson, Lethal Bizzle, Tkay Maidza, Sho Madjozi and Nathaniel Motte all on board for 2018, it's set to be another stellar year for the project. The studio will give successful applicants the chance to record their own music with the help of an in-house studio engineer and pioneering equipment including a Neumann U87 microphone. Other equipment on offer at the studio includes an Apple iMac which has been equipped with Waves Platinum Bundle, a leading recording software package.
This year's week-long workshop, in partnership with the Roundhouse, takes place from June 4 to June 7, where the next batch of aspiring musicians will get the chance to work with some of the biggest names in the scene.