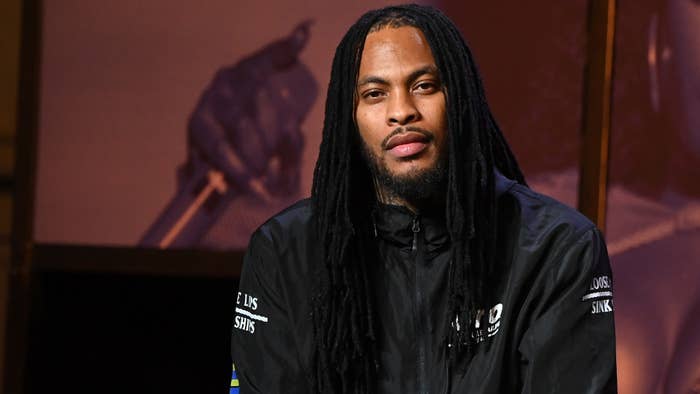 Waka Flocka and his wife Tammy Rivera have separated, and the rapper opened up on a podcast about their split and where the relationship stands today.
On It's Tricky With Raquel Harper, Waka discussed how he and Rivera grew apart, saying there was nothing dramatic or toxic behind their decision.
"That's my best friend, that's my dog," Waka said at the 9:30 mark. "People just want it to be fighting and hating and something happened. Hell no, we're just grown. Why is it that, when people evolve for the better, why does there have to be something attached to it that's slimy as spit? … Why it gotta be so nasty if we ain't nasty? It's love though, me and Tammy stamped."
Waka went on to say he's not sure if he would pursue any other kind of relationship with the Love & Hip Hop star because "anything other than that [marriage] might be toxic." 
Later in the podcast, the "No Hands" rapper talked about how he wants to have kids, but also wants to have time to get to that point in his life. Waka said he wants to be there for his children because he didn't have his biological father in his life. When Harper asked if Flocka thinks he would continue rapping after having a child, he clarified that he already stopped a decade ago.
"I've been done with rap," he said. "I've been done with rap since 2012."
The rapper's last album Triple F Life: Fans, Friends & Family dropped that year, and his last solo single "8-0," came in 2015, but he's released a flurry of mixtapes in the past few years. The most recent was his Salute Me or Shoot Me 7 project in 2020.
Listen to the full It's Tricky With Raquel Harper podcast episode below.