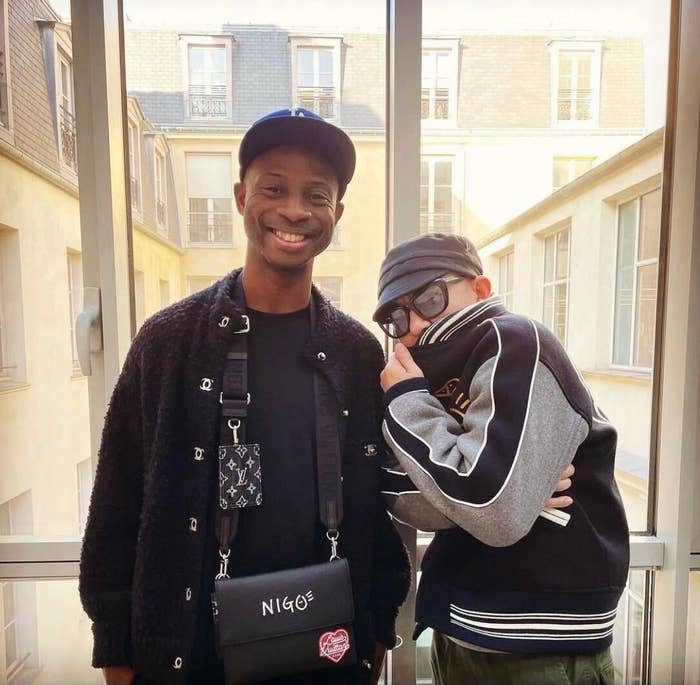 Steven Victor always has a plan. The veteran music executive and CEO of Victor Victor Worldwide has been calling the shots behind the scenes for over two decades, and currently oversees the work of an A-list collection of artists, including Pusha-T, the late Pop Smoke, and his latest collaborator NIGO. 
When Victor visited fashion icon NIGO in Tokyo last year, their conversation naturally shifted towards music. NIGO, who founded A Bathing Ape, Billionaire Boys Club, Ice Cream, and Human Made, is the new artistic director of the French luxury fashion house Kenzo, but he also has deep ties with hip-hop, including a history of releasing mixtapes of his own and DJing with the Teriyaki Boyz. He hasn't released music of his own in nearly two decades, but after their visit, Victor wanted to change that.
Speaking over the phone from an undisclosed location in Paris following NIGO's Kenzo debut at Paris Fashion Week on Sunday, Victor says their initial meeting in Tokyo led to conversations about potentially putting together a new album. NIGO was apprehensive about making a whole album at first, suggesting that they should just do a two-song EP instead. But as time went on, the idea kept expanding, and eventually, I Know NIGO was born. It will be executive produced by Pharrell.
"Originally, it was supposed to be just Pharrell and maybe Pusha-T, but then I started reaching out to different people, and everyone was just like, 'Yes!'" Victor explains. Now, I Know NIGO features appearances from Pharrell, Pusha-T, ASAP Rocky, Tyler, the Creator, Kid Cudi, Lil Uzi Vert, and several others that have yet to be announced. 
NIGO previewed select songs from the album during his 15-minute Kenzo debut in Paris on Sunday, where many high-profile artists were in attendance, including Kanye West, Gunna, Tyler, the Creator, Pharrell, and Pusha-T. "The energy in the building was great," Victor says. "It's NIGO's first show, so it's also special for him."
That energy continued to the after party in Paris. Midway through our call, Victor gets cut off by a surprise guest.
"Hold on, someone wants to talk to you," he says with a chuckle, as Pusha-T jumps on the phone. Like a mad genius, all he can talk about is his own upcoming project, which he says will be "the motherfucking album of the year."
The rap world has been waiting for Push, who has released music sparingly since dropping his 2018 album, Daytona. On the call, he confirms that he's heard our wishes, and that his new album will be well worth the wait.
Pusha-T—who borrowed a Jay-Z line from "Free Mason" and flipped it into a hook for his appearance on NIGO's song "Shotta" from the album—says he wants to "reinvent his greatness" going into his next album, and plans to use it to usher in a new era for himself.
Pusha-T isn't the only rapper in a new mode. From what we've heard thus far, I Know NIGO delivers a long-awaited reunion of ASAP Rocky and Tyler, the Creator, Kid Cudi crooning over Neptunes production, and Lil Uzi Vert spitting on an AXL drill beat. And that's only from the few songs previewed during the Kenzo show. 

With I Know NIGO set to release on March 25, 2022, and a single due Friday, Complex spoke with Victor about getting NIGO to release music again, gathering an impressive lineup of superstar features for the album, working on Kanye West's Donda 2 in the interim, and much more. The interview, which features a surprise appearance from Pusha-T midway through, was lightly edited for clarity.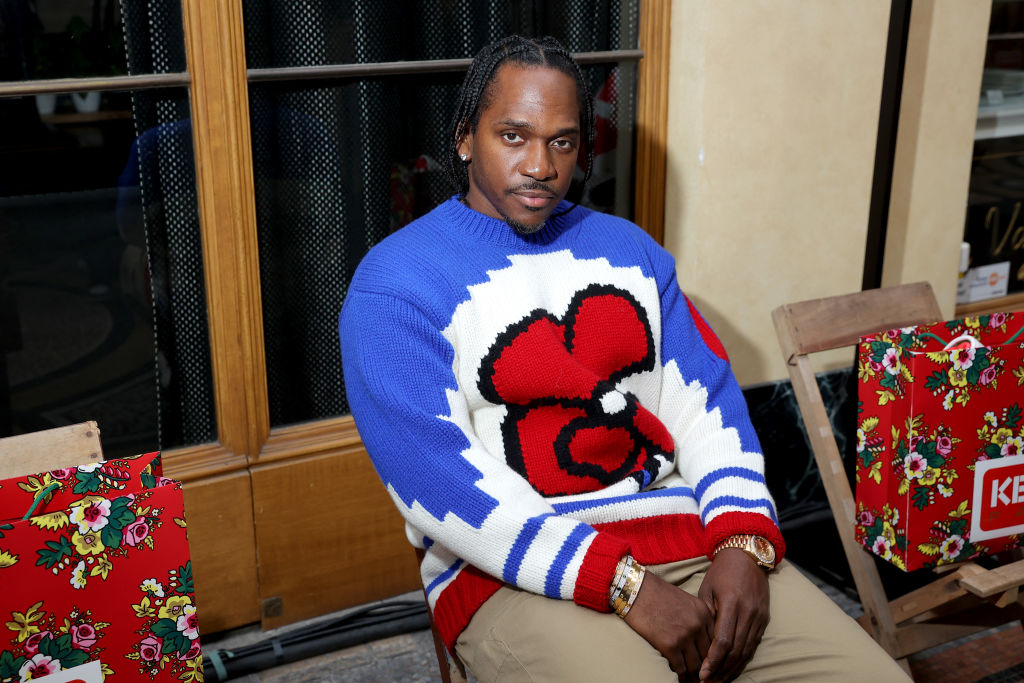 [Pusha-T joins the call]
Pusha-T: Listen, I ain't even going to say where we at. All I'll say is this: The album of the motherfucking year is coming. A Pusha album takes a long time. It takes a long time to put this shit together, but when it comes together, ain't nothing fucking with it. We stamping that on everything. I don't care what they say, how they act. I don't care how viral they go, none of that. Nothing is fucking with it. 
I'm on some one thousand percent rap superhero shit, man. There's a lot going on. This NIGO album is going to be fucking incredible. You already know Victor Victor is like the taste level label of the new generation. All the new shit is happening right now. You know me, I have to reinvent myself. I just have to reinvent my greatness.



"The album of the motherf*cking year is coming." – Pusha-T
What would you name this upcoming era of Pusha-T?

Pusha-T: This era of Push is probably the most relaxed and competitive. I take the game so lightly, because now I know I'm so different. I know nobody is touching me on the street rap tip. It's just not happening. I just want them to understand my foundation, and when it comes to my foundation, ain't nobody fucking with me on that. So now I just take it all so lightly, and just be great. You ain't see me do nothing for the last two years except hold my child and build homes. I just wanted the world to see my son. He's so beautiful. I just wanted to drill that into the world for 19 good months, now it's time to go.
[Pusha-T hands the phone back to Steven Victor]

Victor: The Pusha album is coming sooner than you think. And we're dropping back to back to back. You know when the President comes to town and they have the procession and all that, and the trucks, and it feels never-ending? That's how we're coming this year. Tonight, we're leaving here and going to the studio. We're working on Donda 2. We're putting the finishing touches on Pusha's album.
So the wheels are in full motion for Donda 2?

Victor: Listen, that's coming sooner than you think. The procession is starting and it's not stopping.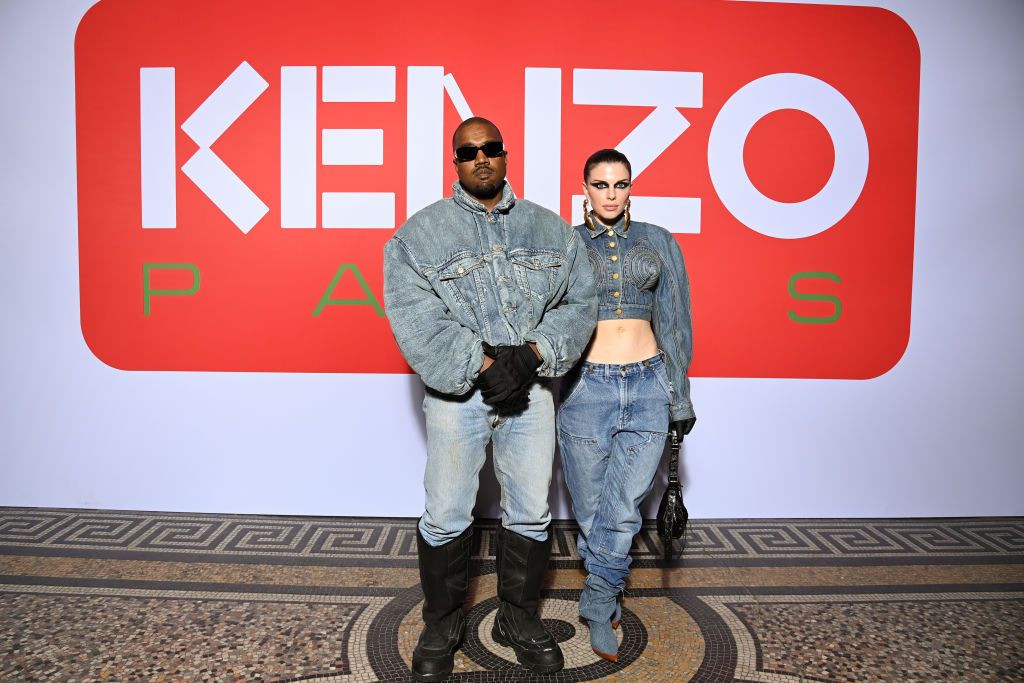 Going back to I Know NIGO, it features Tyler, the Creator and ASAP Rocky reuniting on the same track for the first time in four years. How did that song come together?

Victor: That was all Rocky. Rocky put that together. That's how you know the album is incredible, between Rocky's contributions and Pharrell and NIGO. I feel like together, we put together a masterpiece. You heard the Cudi record, and we got a joint dropping this Friday. We're dropping it with a video.
Rocky appears on the album more than once. Based on what you saw working on the project, what type of rapping mode is he in right now?

Victor: He's in his bag, bro. Rocky is coming soon, too. Rocky is focused right now.
Was there a list of specific artists you wanted to make sure you got on this album?

Victor: Everyone that's on it, it's like family. You know, obviously we've collaborated with Rocky a lot. Cudi, Pharrell, Uzi, and when I called whoever I needed to call, everybody was ready. I called Uzi and he was like, "Come to the studio tonight, we're finishing the song tonight." Everybody was tapped in.
Speaking of Uzi, what made you put him over an AXL drill beat? 

Victor: AXL is fire, and Uzi has been fucking with AXL, so it only made sense that if he was fucking with him, to connect them. AXL is on Victor Victor. Let's keep it in-house.
What was your process in picking other producers who will be on the album?

Victor: It was the same type of thing, connecting people that fuck with NIGO. NIGO likes AXL's production. Originally, we were talking about AXL doing the music for the show, before we decided to use the music from the album for it. Everything is a collaboration, like, I'll have an idea and I'll hit up NIGO or vice versa. This has been in the works for over a year, so it's not like something we just put together. We've been working on this for over a year now.
Another standout that was previewed during the show was Kid Cudi's song "Want It Bad." How did that track come together?

Victor: That was a track that Pharrell and Cudi did. When I started speaking to Cudi about the project, he was like, "Yo, I'm working on this joint with Pharrell. We should finish that and see if NIGO likes it." So that's what we did. We finished it, Pharrell sent us the final. I sent it to NIGO, and he loved it. That was actually the first song we shot a video for. We shot that video in Paris.
And it was produced by The Neptunes, right?

Victor: It's a Neptunes production for sure. And it was special because when we shot the video, NIGO had just taken the job at Kenzo, so he was going to Paris for two weeks every month. That was the first month we came to Paris and shot that video.



"We're dropping back to back to back." – Steven Victor
What can you tell us about the Pharrell song featured on the album?

Victor: What you can expect from the Pharrell track is him rapping on it. It's not Pharrell singing. That's DJ Drama Pharrell mixtape Gangsta Grillz rapping. That's what that is.

What do you think is the most important aspect of executive producing, especially when dealing with so many big names? How do you find a balance?

Victor: I think that you have to really just listen to all of the artists. Because there are so many artists on the project, everyone is coming together for NIGO, so I think you have to take everyone's opinions into consideration and make sure that it all lines up. It's like a painting, so everything has to be perfect. You have to consider everyone's opinions and add that as an ingredient. Once everyone's perspective is being heard, we can come together to make sure it works.
You said earlier that we're about to be hit with a wave of new music, from Pusha-T to Donda 2 and more. Is this NIGO album going to usher them all in?

Victor: It might, it might not. We're going to the studio tonight. You might hear some shit tomorrow for one of these projects. I'm not even joking. You're definitely going to hear something on Friday. But before that? Stay tuned.