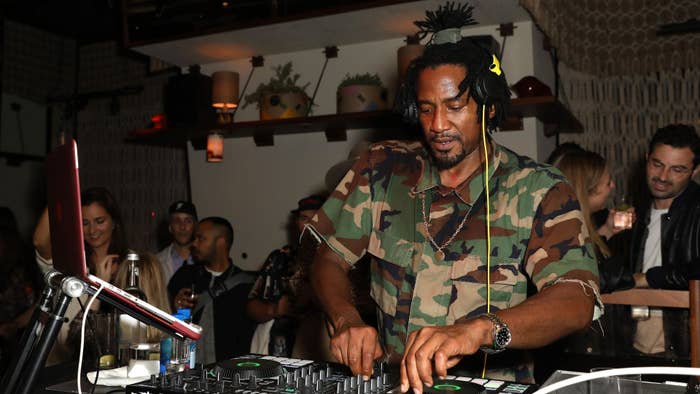 Hip-hop legend and A Tribe Called Quest member Q-Tip turned 50 years old today, and with his birthday came exciting news. Q-Tip took to Instagram to give thanks to everyone who sent him birthday wishes and also shared that he has new music on the way.
"Message from da Abstract," the video begins with while Tip is playing a riff on his guitar. "I pray🙏🏾 u and ur loved ones are n good health. Thank u for all the bday love...🙏🏾but I have something to share w[ith] u..." The video goes on to reveal that the hip-hop legend has three new albums on the way, AlGoRhythms, RIOTDIARIES, and THE LAST ZULU. 
"Stay safe n well🙏🏾. Thank u for all the bday wishes," Tip wrote in the Instagram caption. "Thank u for tribe anniversary wishes🙏🏾 But more importantly, stay vigilant n ssfe..." This news wouldn't be the first we've heard of The Last Zulu, since Q-Tip has been teasing the project for several years now, the latest being back in 2018. At that point, however, we were lead to believe that The Last Zulu and RIOTDIARIES would be the same project, but it appears that they might be separate.
If these three albums are indeed coming soon, they would be the first solo projects we've heard from Tip since his 2009 venture in Kamaal The Abstract.