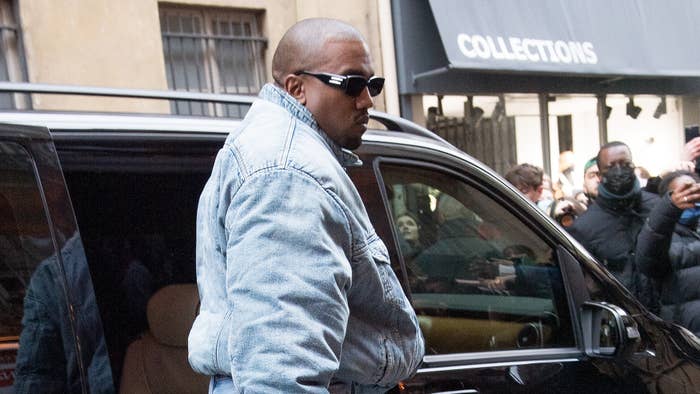 Kanye West does not have any intentions of entering the NFT space, at least not for now.
The music mogul shared his thoughts on the growing world of non-fungible tokens, saying that he is more focused on building products for the "real world" and not the digital one.
"STOP ASKING ME TO DO NFT's I'M NOT FINNA CO-SIGN … FOR NOW I'M NOT ON THAT WAVE I MAKE MUSIC AND PRODUCTS IN THE REAL WORLD," Ye captioned his IG post. The picture itself that Ye shared revealed the things that he does care about, including real food, clothes, and shelter, among other things. He also added a small note at the end reading "Ask me later" which might mean the door could be open in the future for him to get involved with NFTs in some way.
It shouldn't come as a surprise that Ye has likely been approached on more than one occasion to dive into the world of NFT's. The digital space is becoming more lucrative as an expanding number of artists and influencers have been investing in it over the past year. And just earlier today, Lil Yachty became the first artist to sue an NFT seller for using his likeness without his consent. 
Despite Ye not having any interest in NFTs right now, it has been reported that he's been working on his upcoming album, Donda 2, which is due out next month on Feb. 22.