Drake's "Texts Go Green" Ties Biggest Single-Week Billboard Hot 100 Dip in History, Falling From No. 13 to No. 94
Drake's 'Honestly, Nevermind' track "Texts Go Green" has tied Kendrick Lamar's "We Cry Together" for the biggest single week slide in Billboard Hot 100 history.
Getty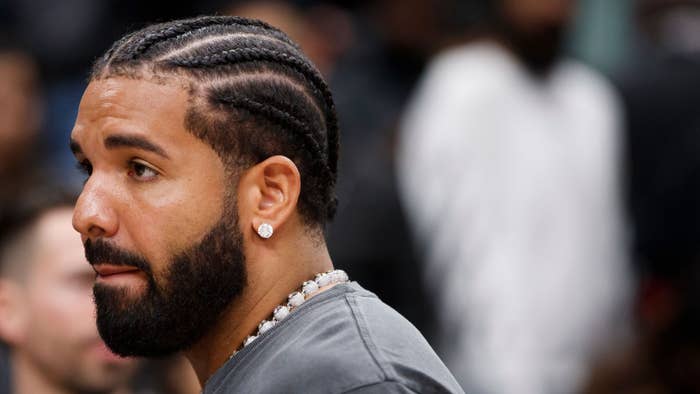 It usually takes about a week or two for people to decide whether a song will be staying in their rotation or get exiled to the depths of their music library, and for Drake's "Texts Go Green," it was unfortunately the latter.
While the Boy is one of the most dominant acts in Billboard chart history (having literally more slaps than the Beatles), track three on his new album Honestly, Nevermind did not fare well with fans after its debut at No. 13 on the Billboard Hot 100. It wound up sliding a historic 81 spots No. 94.
This dip ties Kendrick Lamar and Taylour Paige's "We Cry Together" for the largest slide in Billboard charting history. The Mr. Morale & the Big Steppers song debuted at No. 16 and slid all the way to No. 97.
While the two tracks don't have anything in common except their clear lack of replay value to fans, there are some things that can be gleaned from both of their drops in the charts. Lamar and Paige's "We Cry Together" is extremely visceral and imitates an aggressive conversation between a couple that feels less like a song and more like an uncomfortable play that can be very difficult to listen back to.
Drake's "Texts Go Green" is just another cut from his polarizing dance album, but clearly one of the least enjoyable ones to his listeners. Despite "Texts" seeing that significant drop, other tracks on Honestly, Nevermind have been doing better. "Jimmy Cooks" featuring 21 Savage reached No. 1 and now sits at No. 5, and "Sticky" debuted at No. 6 and is positioned at No. 17.