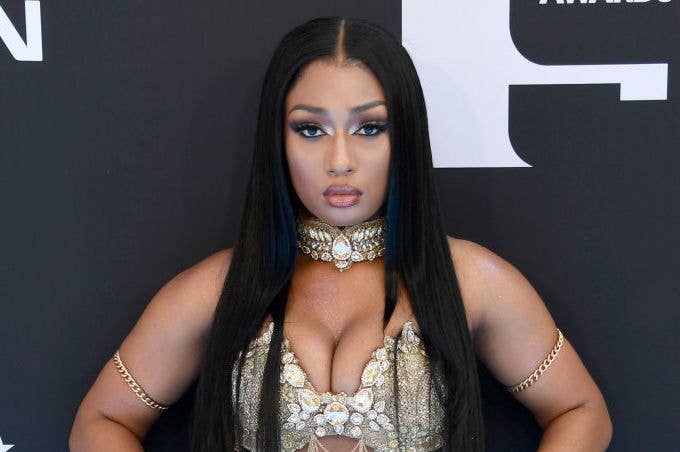 On Thursday, Megan Thee Stallion addressed homophobic tweets she wrote while in high school and denounced the users who felt compelled to dig them up after she had already apologized. 
"You going this far over a tweet from 2012?" she wrote. "That obviously meant no harm coming from me in high school, you mfs are sick." She then posted another tweet reiterating that she has previously apologized for making the homophobic remarks. "I've already apologized for tweets that obviously do not represent my views now. I don't do nothing but show love to everyone so just stop."
The tweets in question were reportedly published in 2011 and 2012 respectively, when Megan was about 17 or 18. According to the comments, the controversy stems from one of Megan's tweets in which she uses of the f-word: "This lil f****t just pissed me off."
Although she seemingly admitted to making homophobic remarks, this would have been before the retweet feature, meaning it was easier to counterfeit other people's content. Another set of screenshots show other tweets Megan allegedly published—she has yet to confirm or deny which posts are legitimate. "N****s be looking so gay and fruity on Instagram," one screenshot reads. "I do not like n****s with tongue rings I think the shit is gay ! Idc how much you claim you love to eat pussy."
Last August, a number of female rappers, including Megan, Yung Miami of City Girls, Doja Cat, and more were accused of posting homophobic content. Apologies were issued, but some users seem to have reignited the controversy by once again circulating Megan's offensive remarks.
Naturally, the rapper received considerable backlash from fans, however many brushed off the assumption that Megan has been cancelled.