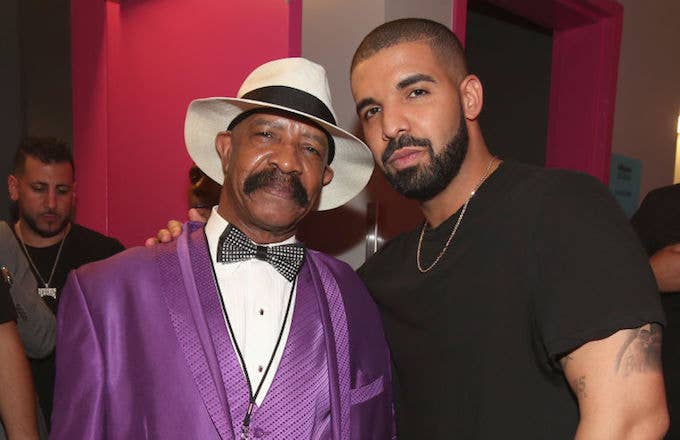 Dennis Graham, the father of Toronto's golden child Drake, says he won $300,000 after he bet that the Raptors would take home the NBA championship. TMZ recently caught up with Graham, who said he had $100,000 riding on the Canadian team and walked away with three times that amount when they beat the Golden State Warriors earlier this month. "I am the happiest guy in the world," he told the outlet. 
In addition to announcing the news of his winnings, Graham also advised the Raptors against visiting the White House, which is customary for championship teams. Rather than meeting with Donald Trump, Drake's father believes Canadian Prime Minister Justin Trudeau is a more fitting choice. "Justin Trudeau is a much classier guy than that IDIOT Donald Trump," he explained. 
Graham also said that he wasn't able to travel to Toronto for the grand celebration on account of the imminent premiere of his TV show Fame and Family. During a recent interview with TooFab, Graham revealed that the premise of the series will involve him interviewing other parents of famous folks.
Although his father wasn't able to attend the championship parade, it appeared as though Drake managed to celebrate enough for both of them. In fact, after the formal celebrations concluded, Champagne Papi headed down to Turks and Caicos where he revealed via Instagram that he's currently in "album mode." 
It remains unclear when fans should be expecting Drake's upcoming project, but it's likely to contain at least one mention of the Raptors' victory.