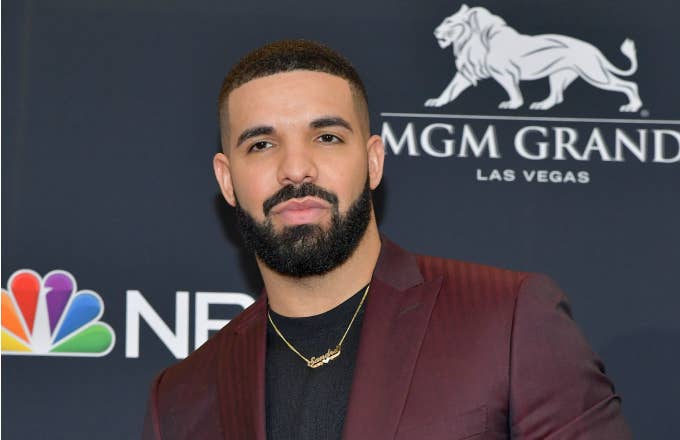 Drake has some things to take care of after being roped into a new lawsuit. 
According to The Blast, a fan named Amanda Giovacco is suing the rapper following an injury sustained at his concert. Documents obtained by the site explain that Giovacco was attending Drake's performance at Madison Square Garden in 2016, when the crowd started to get "rowdy." This led to her being hit in the head by a bottle. She's now blaming Drake, the venue, an employee named Joseph Picco, and Live Nation for her injuries. 
Giovacco's legal team feels as though these parties should have taken more precautions to prevent the incident. They think the audience was overserved and Madison Square Garden employees should've provided cups for the alcohol instead of bottles. Her lawyers also claim that Drake;s concerts has a "history of violence" so the defendants should have taken measures to keep the stadium from being overcrowded. 
"[Giovacco] was violently struck by a beer bottle that was thrown while attending the Drake concert, was maliciously and without just cause or provocation, subjected to a battery," the documents read. "They knew Drake has history of violence at his concerts, providing a dangerous weapon at Drake's concerts."
The lawsuit doesn't disclose the amount in damages Giovacco is seeking. But, it does state that Giovacco "sustained a traumatic brain injury and seizures" from the blow, which are "preventing her from attending medical school." As a result, "her future is now precarious," and they believe someone should be held responsible.