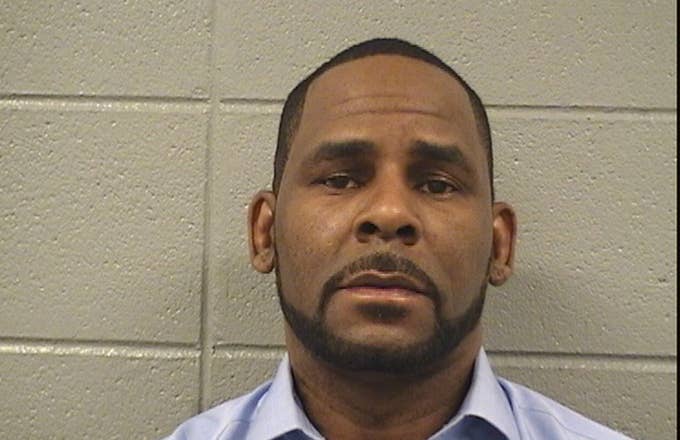 The mountain of evidence against R. Kelly continues to grow. Per TMZ, another "sex tape" was recovered and given to New York City authorities. 
On Sunday, attorney Gloria Allred (who represents several of Kelly's victims) held a press conference where her new client Gary Dennis explained to the media how the tape surfaced. According to Dennis, he found the tape while sorting through an old VHS collection. The man—who is said to have no connection to Kelly—claims to be unaware of how the video got into his possession but says that it shows the singer having intercourse with multiple women. Although he didn't go into detail, Dennis did disclose that the tape appears to have been made in the 1990s and that the women featured look underage and underdeveloped. Gloria Allred then stated that the tape is now in the hands of the U.S. Attorney's Office for the Eastern District of New York.
If Kelly is indeed the culprit, this would be the third tape given to law enforcement where the singer recorded himself having sex with underage women. The first two tapes were turned over to Chicago authorities by Attorney Michael Avenatti. Avenatti's tapes are said to be "clear and explicit" evidence of Kelly's behavior with one 42 minutes and 45 seconds video prompting a 10 count indictment against the singer. 
R. Kelly is currently out on bond after a "friend" posted his bail. Also, Kelly avoided a lengthy prison stay by having another supporter pay more than $160,000 to satisfy his backed child support payments.