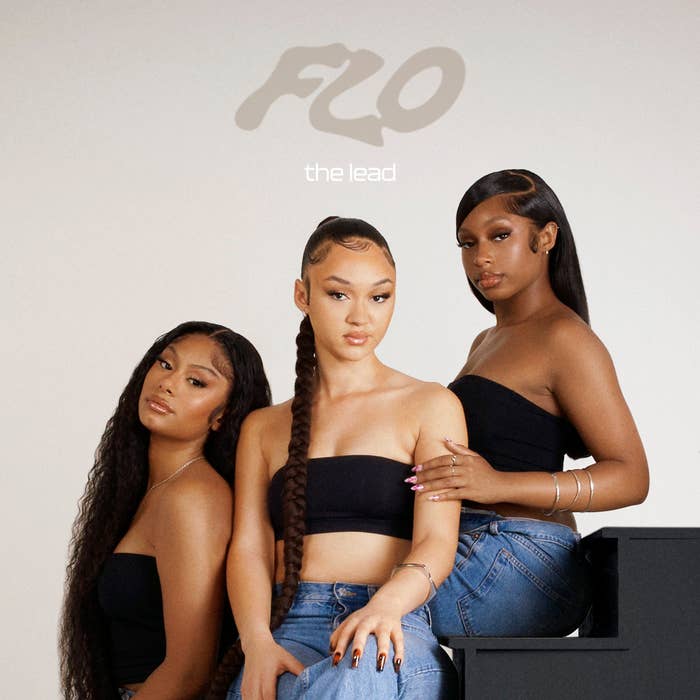 FLO, aka your favourite new R&B girl-group, have delivered their debut project The Lead.
The London-based trio of Jorja Douglas, Stella Quaresma and Renée Downer have gained a solid following since their debut single, "Cardboard Box", went viral earlier this year and picked up fans in everyone from The Sugababes to SZA and JoJo. With songwriting and production talents in the likes of MNEK, Kabba, Jamal Woon and more on the project, FLO have given us a look into their world as young Black woman through the lens of pop-laced R&B with Y2K feels.
"Our debut EP, The Lead, represents personal and professional growth because it's taken so many twists and turns," the group said in a statement. "We are young Black women navigating life and musicians finding our voice and sound through R&B. Pop means popular, and R&B could be pop, but people need to give it the same love and chance.
They added: "The Lead shows us that positive things can come from tough conversations, and reminds us to take the lead and not follow anyone else when making decisions on your relationships and listening to your truth."