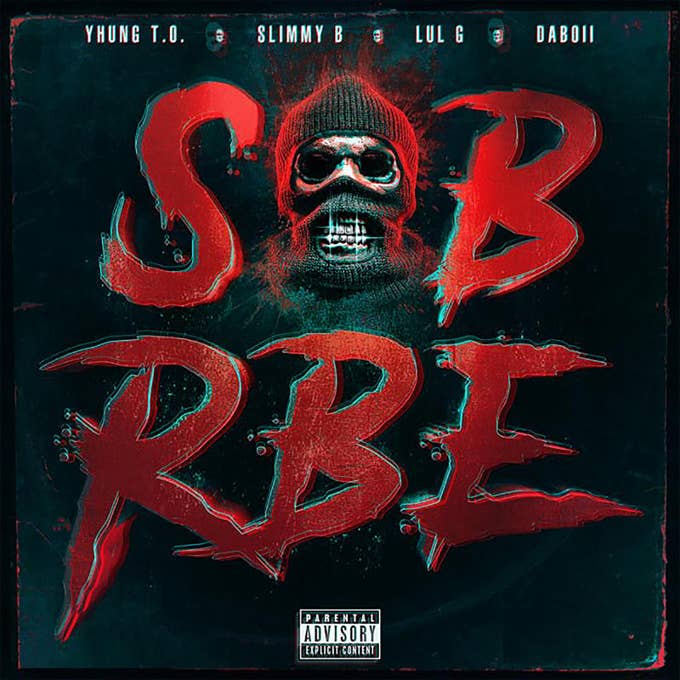 California rap crew SOB x RBE turned plenty of heads earlier this month with one of the hardest hitting songs on Black Panther: The Album. Their Kendrick Lamar-assisted contribution "Paramedic!" was oozing with Bay Area confidence and held up with all the other high profile features on the project.
SOB x RBE have been putting in work for years, though. They grew up together in Vallejo, California, and Slimmy B recently told Fader, "Me and G used to go to the Boys and Girls Club, so we really met right there. Then, we started recording at our patna Kyhree's house, and Wayman (DaBoii) brought this n***a TO over, and that was our first time really meeting. I had seen him around, I knew him but I never really knew him. After that I went over to his house all the time to record. We just locked in after that."
In 2017, the crew's members focused on dropping their own individual projects, but this year they shifted their focus to a debut album, Gangin. After sharing three singles, "Once Upon a Time," "Carpoolin,'" and "Anti Social" to open 2018, the 15-track project has finally arrived. Taking advantage of each member's diverging styles and pulling it all together into a cohesive project, Gangin stays exciting for the length of the album—marrying urgent raps with swaggering, melodic hooks.
Listen to Gangin on iTunes/Apple Music or stream it below via Spotify.