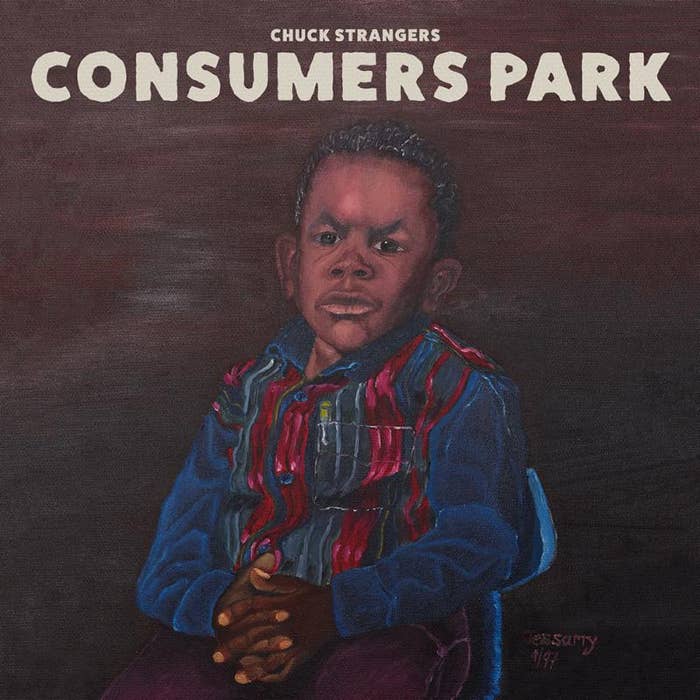 At the top of 2018, Joey Badass said we'd all be hearing a lot of new music from his Pro Era collective this year. "So much music being released from the ERA this year," he tweeted. "We been holding out way too long." 
He wasn't lying. Joey has already released a few songs of his own and a recent collaboration with fellow Pro Era member Chuck Strangers.
Now, finally, Chuck Strangers has announced that his long-awaited debut solo album, Consumers Park, is set for release on March 16. The versatile producer/emcee has been making beats for Joey and the rest of the collective since they broke through in 2012—and he's put out solid solo material as well—but Chuck is finally ready for his own project. He'll handle most of the production himself on Consumers Park, and Joey Badass, Kirk Knight, and Issa Gold of The Underachievers will join for guest verses.
To celebrate the announcement, Chuck has shared a new single featuring Joey, called "Style Wars." Showcasing his signature gritty, New York-inflected production and vivid lyricism, he sets a great tone for the rest of the album. And, of course, Joey comes in with a poetic verse over Chuck's throwback drums and soulful electric guitars. If you're anything like us, you'll be running this one back a few times.
You can hear "Style Wars" now on iTunes/Apple Music or below via Spotify.