Two years after the release of YG's sophomore album Still Brazy, the Compton rapper is back with Stay Dangerous featuring Jay 305, ASAP Rocky, 2 Chainz, Big Sean, Nicki Minaj, Ty Dolla Sign, Quavo, YoungBoy Never Broke Again, and Mozzy.
YG announced the release of Stay Dangerous after performing his lead single "Big Bank" at the BET Awards in June. Posting a photo with Meek Mill, he wrote in the caption that the album would be out Aug. 3.

He released "Suu Whoop" and "Handgun" as teasers for the 15-track effort, and previewed more of the album during a pop-up listening party on a yacht in San Francisco and at The Anthony in New York City. Stay Dangerous stays consistent with the tone of his past albums, sticking to the hard, West Coast sound he's been known to do. He reunites with DJ Mustard on "Big Bank" and "Power," proving their musical bond is stronger than ever. "10 Times" rivals "BPT" and "Don't Come to L.A." as the toughest intro from YG's album catalogue.


"Deeper Than Rap" is a song that'll be dissected among rap fans, as YG deals with some important topics: fame, fatherhood, and mental health. "They told me to talk to a therapist and I did/But that don't change the crazy shit that I do, did, and live," he raps. The following track, "Free the Homies Interlude," features a message from Big TC, who is Ty Dolla Sign's brother and is currently incarcerated on a life sentence for murder.

Lastly, "Too Brazy" is the "From the Bay to L.A." anthem that'll heat up the summer. YG and Mozzy have collaborated before on tracks like "City Mad," but "Too Brazy" is their best output, riding 808 kicks and claps with aggressive rhymes.
In anticipation of Stay Dangerous' release, YG appeared on Zane Lowe's Beats 1 radio show, where he discussed the inspiration behind the album's title.
"So stay dangerous, the word, the saying comes from the streets of LA. That's just how we talk. That's a part of the lingo. You know when you're with your friends and you depart from your friends, you'll tell them, 'Alright, bro, I'm going to see you later. Be safe.' You know what I'm saying?" he explained. "We don't say that. We say 'Stay dangerous,' because being safe is like you're playing defense. You're waiting on something to happen, to move. No, we're dangerous. We playing offense. When I came up with the concept stay dangerous, I was in the studio rapping on trap beats. Different type of beats. Like "HANDGUN" type of beats. While I was doing it, I'm like I'm about to name the album Stay Dangerous because what I'm doing is unexpected. People ain't even expecting this and that's a form of being dangerous."
Check out a clip of the interview, which will air Monday, below.
Leading up to Stay Dangerous' release, YG donated $150,000 to GirlCodeLA, a startup aimed at helping young women become coders. In a statement released Thursday afternoon, YG said he hoped his donation could help the program "expand their reach" and continue breaking down gender biases in the tech industry.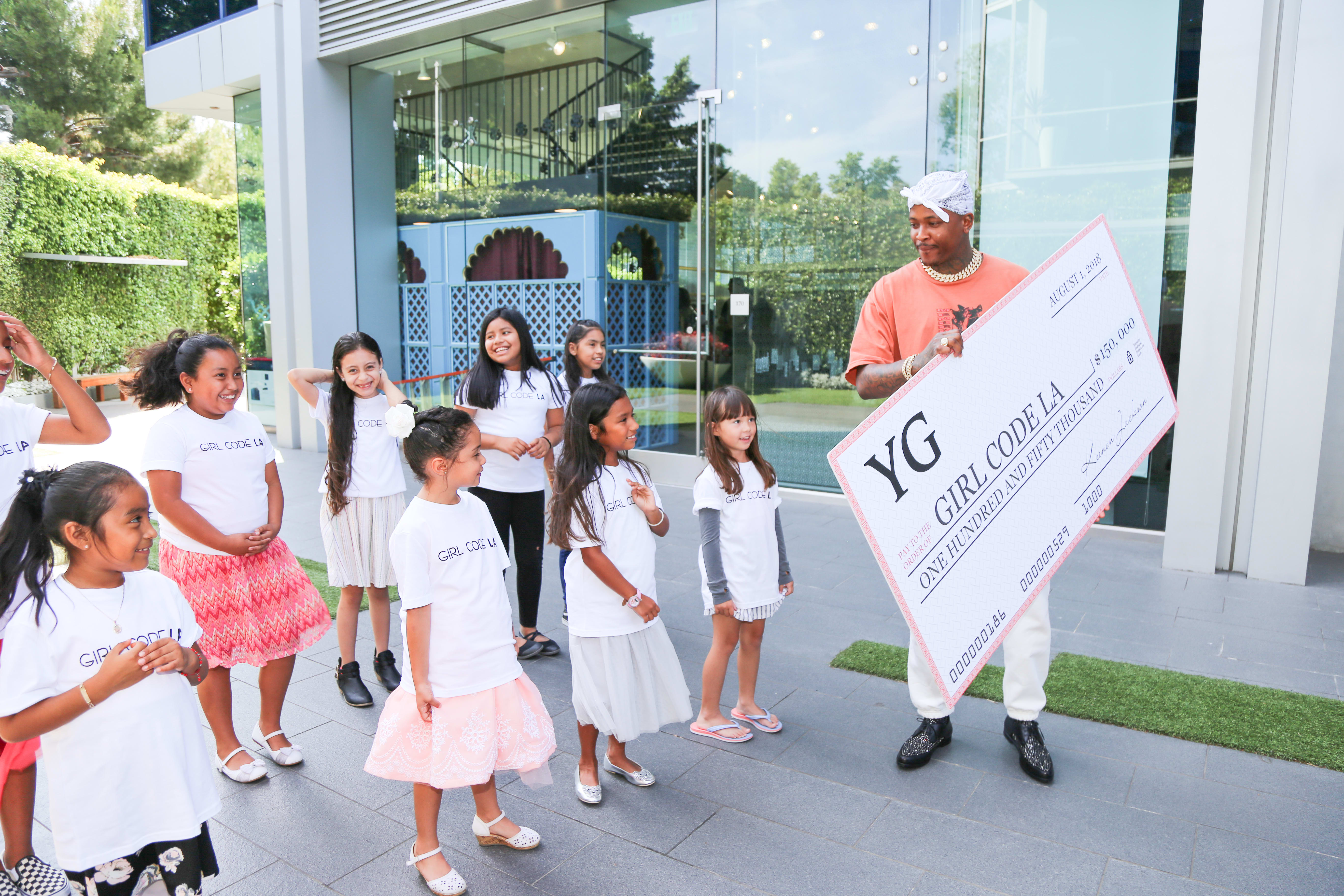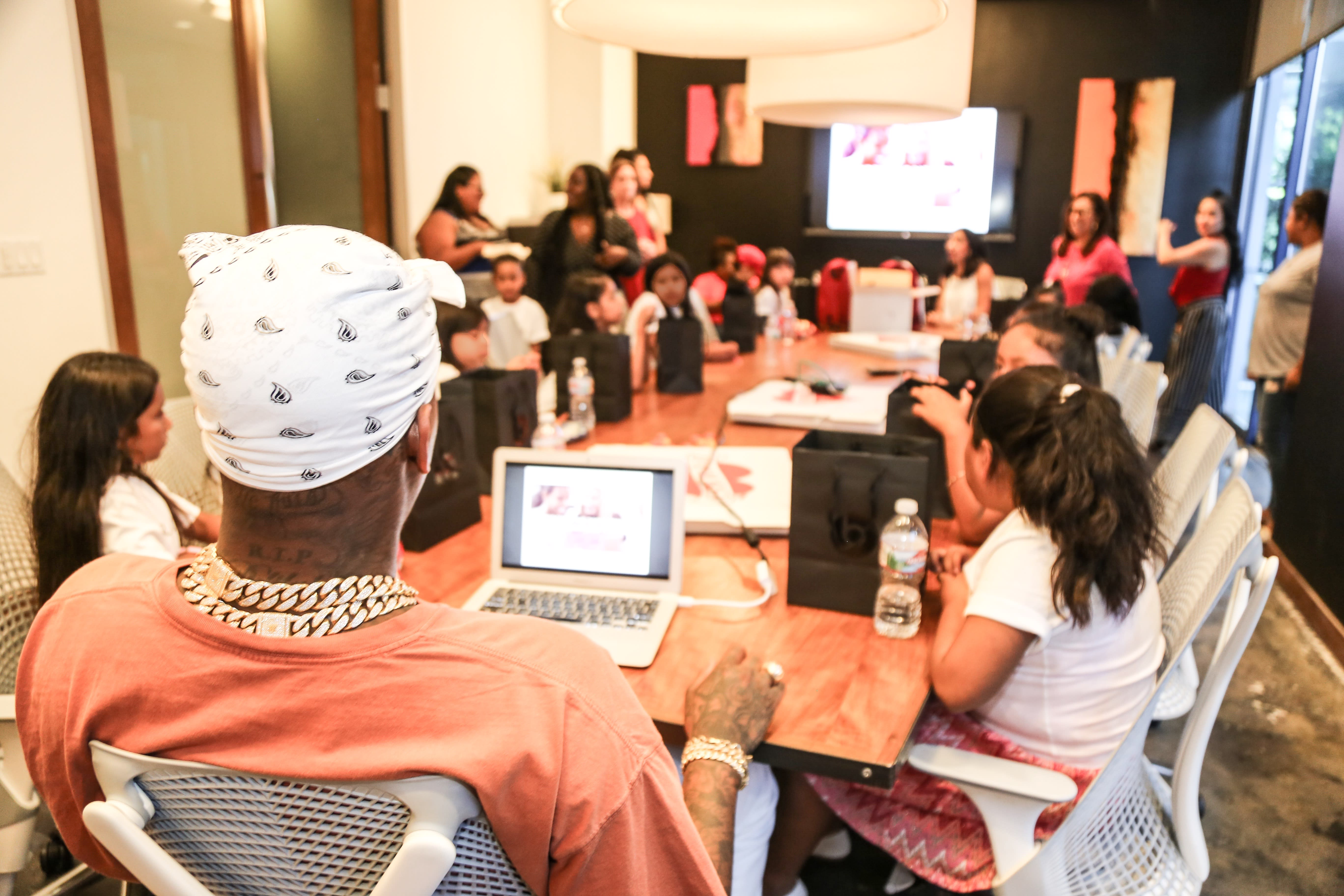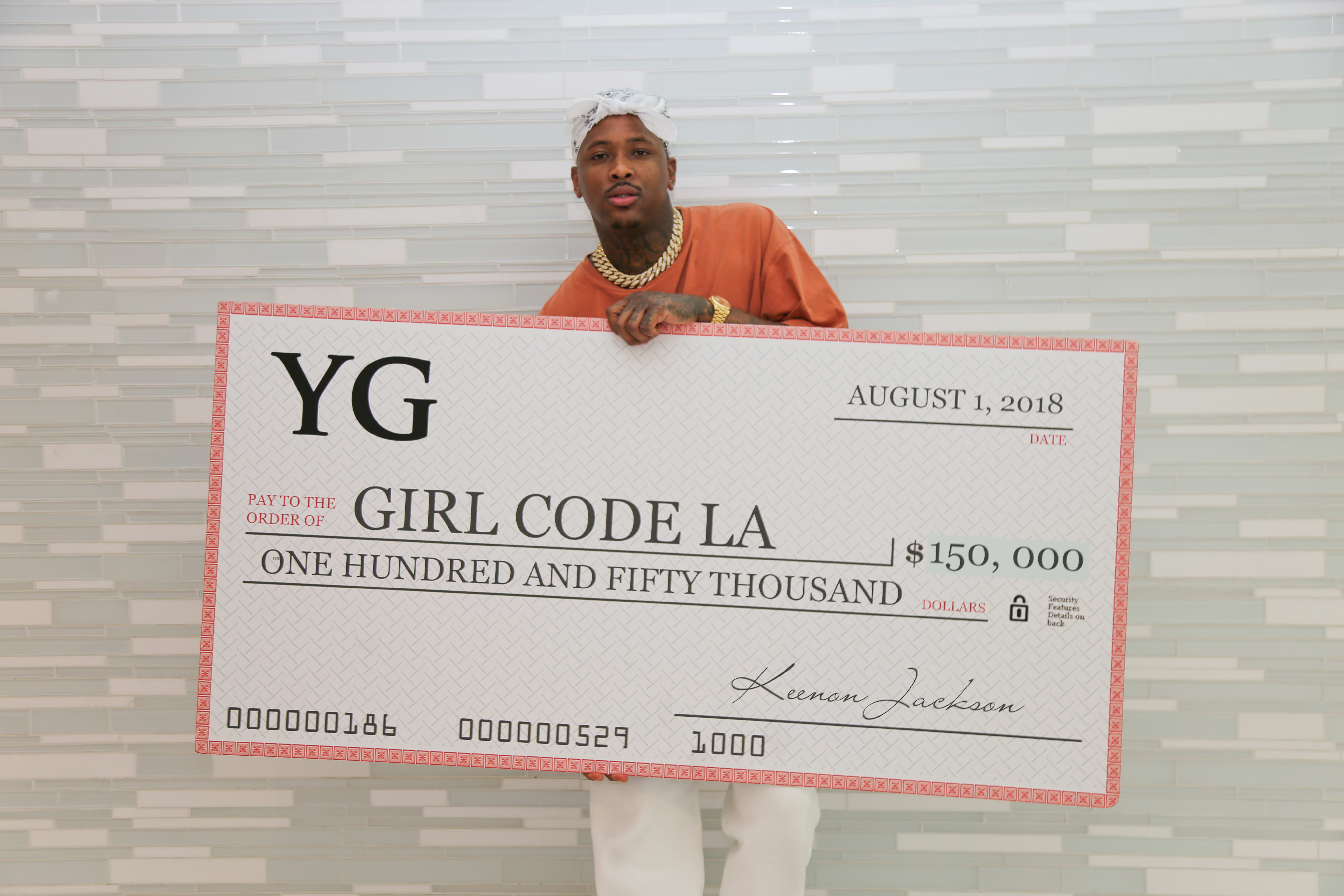 You can stream the album over on Apple Music or below via Spotify.