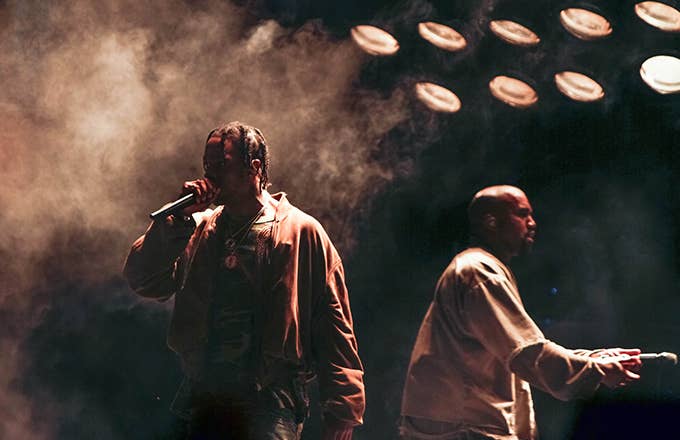 Travis Scott kicked off his second annual Astroworld Festival in Houston this weekend. This year's line-up includes Marilyn Manson, Pharrell, Megan Thee Stallion, and more.
Scott had to cancel his headlining set at the inaugural Day N Vegas Festival due to his knee injury earlier this month. Thankfully, he was able to rage with his fans at Astroworld.
Recently, Scott added a verse to Young Thug and Gunna"s "Hot" for an official remix. You can listen to that here.