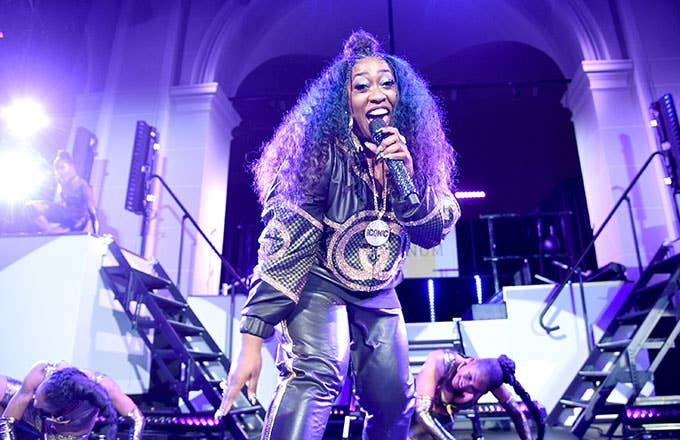 Is Missy Elliott season arriving in 2019? She wants us to believe so.
At the beginning of October, Missy tweeted that she was self-conscious about her new material because music was changing despite her sound being ahead of its time.
For so long I was hesitant to put out music in fear no 1 would get it because people said music has changed & my sound been so different but NOW IM LIKE hey🤷🏾‍♀️ bump it make music that feels good to me😉let me Get y'all asses dancing again🙌🏾

pic.twitter.com/Q8Mahlrxws
After that tweet, several of her fans encouraged her to drop whatever she's been working on. The general consensus is we need a Missy comeback—like right now.
Regardless of who gets it, remember that you are always ahead of the game. Whether they get it now, or 10 years from now, as long as you make music that you yourself love, there are plenty of people who will cherish in that love for your creations with you. We're READY! 💕
Missy baby I know you still make MFS bounce girl...drop it like it's HOTZZZZZZ
Ms. Missy go ahead let that creativity hang out. Then I can say
Whee chilleeee the Legend jumped out. Lol

😘😘😘😘💋💋💋💋❤️U
You do know your music has ALWAYS been ahead of time. And what did we do then, we got right in formation every time! Moral of the story...whatever you drop, we gon pop! PERIOD! 💯 We ❤️ you, Missy! 😘
Missy is finally coming around to her fans' wishes, sharing a snippet of a song called "Cool Off."
She's right. It'll definitely get us dancing again. The last time Missy put out an album was 2005's The Cookbook, which had the go apeshit anthem "Lose Control" featuring Ciara and Fatman Scoop. More recently, she performed at Super Bowl XLIX with Katy Perry, she was spotted in the studio with Pharrell, and put out a record with Ciara and Fatman Scoop again, remixing "Level Up."
What are the chances Missy's "Funky White Sister" will make an appearance on her new album? Probably high. You can watch her perform "Work It" and meet Missy on Ellen below.