How Zack Bia's IG Live Became the Quarantine's Coolest Party
From premiering Drake's "Toosie Slide" to regularly seeing Virgil Abloh and Bella Hadid in the comments, Bia's DJ sets are like a virtual A-list club.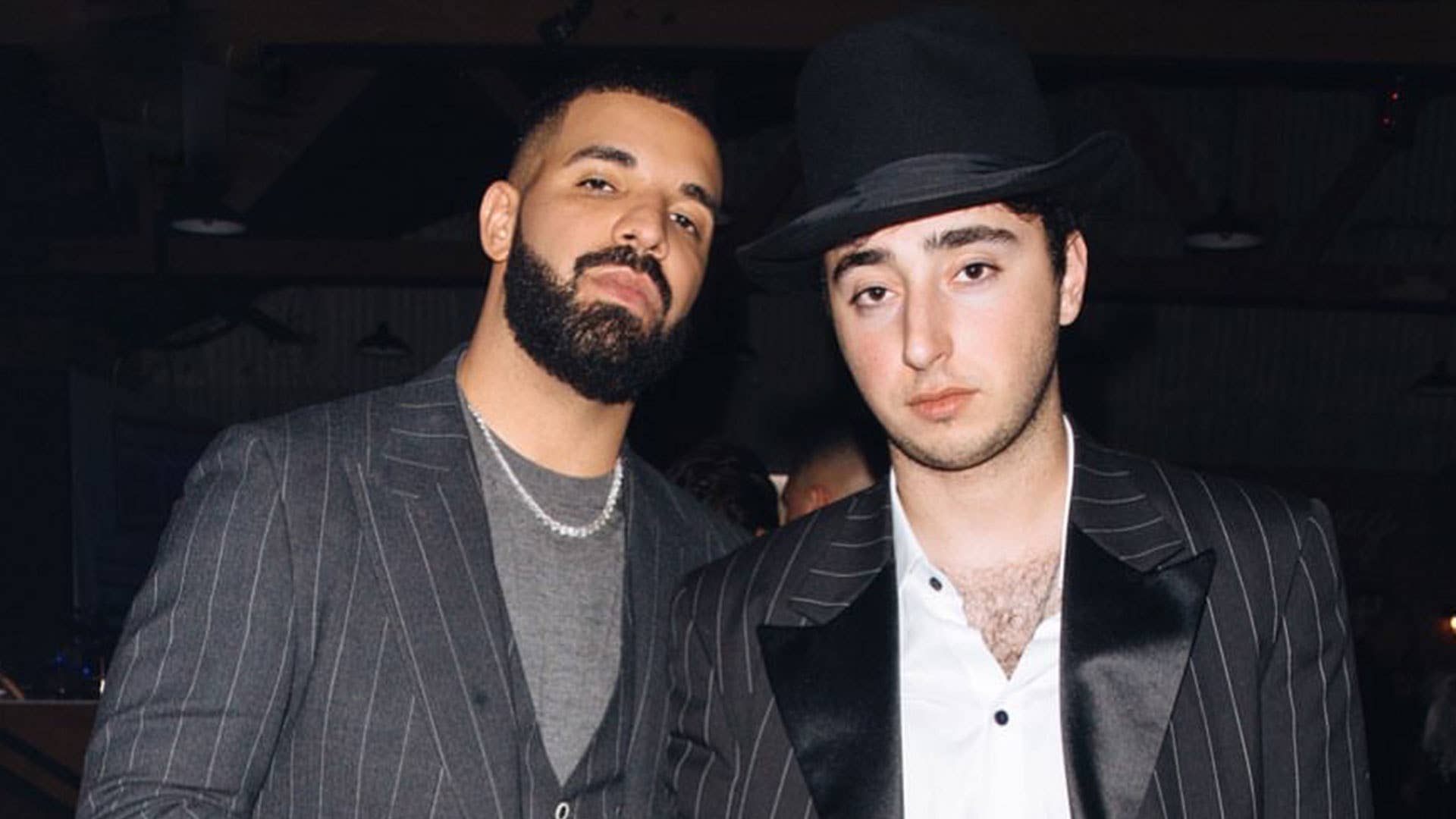 Publicist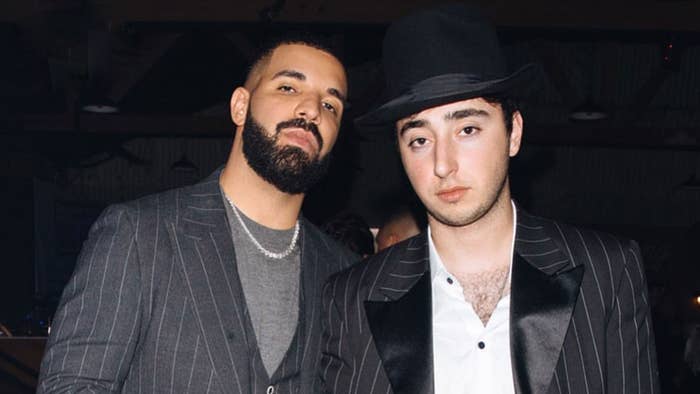 "I can't believe I woke up to this!" Drake says. "Run it back," requests Bella Hadid, clearly vibing to the tunes. "Bia I'm here!" comments Kyle Kuzma of the Los Angeles Lakers. A series of exploding head emojis appear courtesy of Virgil Abloh. 
No, this isn't the world's most culturally influential group chat. This is Zack Bia's Instagram Live.
Which begs the question: 'Who's Zack Bia?' At once an influencer, DJ, record label founder, and dude who occasionally turns up on Drake's Instagram feed, the New York native is something of an enigma. In seemingly no time at all, he's gone from relative anonymity to sudden omnipresence in the realms of music and fashion. A one-time club promoter who would go on to do creative direction for h.wood Group—the hospitality company behind some of L.A.'s premiere clubs and bars—he's used his expansive rolodex and nightlife knowhow to his advantage, becoming a master networker of sorts. Now, amid the coronavirus lockdown, the 23-year-old is putting on some of the most unique, entertaining, and high-profile virtual DJ sets on the internet.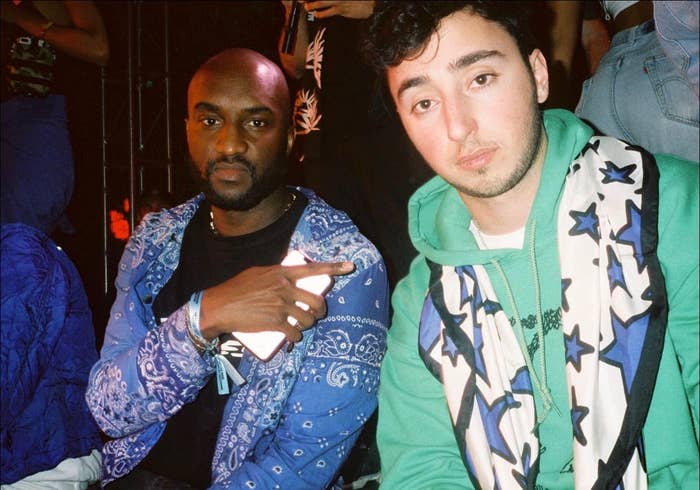 Bia's been known have a hand in all manner of exclusive parties, from DJing underground fêtes at Paris Fashion Week to hosting Drake's intimate dinners at West Hollywood's Delilah. But when the world went into quarantine and everything shifted online, he had to adapt quickly in order to keep the party going—so he mounted a makeshift tripod in front of his DJ booth and got a stream going to entertain close friends. And just like that, those who normally could never dream of making the guest list for his VVIP parties were given an open digital glimpse right into them. From celeb comment-section interactions to guest appearances to exclusive track drops—including the global preview of Drake's "Toosie Slide" a couple weeks ago—Bia's IG Live has become the quarantine's flyest club.
"I think I'm just lucky to have extremely creative friends," Bia tells us. With the help of his pal DJ Pedro Cavaliere, he's been performing upbeat sets with a wildly eclectic playlist every Wednesday night. When he first dabbled with the idea a few weeks back, it was indeed just a way to have a good time with buddies. Among those friends included creative agency Temporary Forever, who, within three days, helped him transform his garage into a decked-out broadcast studio boasting greenscreens and a variety of filters around the DJ booth. His sets feature mind-melting backdrops and AR graphics—stuff rarely seen on IG Live before. "Everyone has been doing Instagram Lives and we wanted to mix it up."
Just like any proper club night, Bia makes sure some top-tier attendees make his digital guest list, to keep things interesting. During his first-ever set, he had Sheck Wes spit some of his latest tracks straight from his bedroom, followed by Canadian supermodel Winnie Harlow, who busted out an array of dance moves.
Given Bia's connections, his sets inherently come with the potential of new music dropping—"Toosie Slide," for one. "The record is obviously so good," says Bia of debuting Drake's latest No. 1 single. "He's had it done for a while and we'd been playing it amongst close friends. It was coming out the day after our IG Live set, and Drake had been tuning in. He hit me and said, 'Run the record today.' I was excited because it was really just something for our friends, not really realizing the proper impact of what Pedro and I were doing."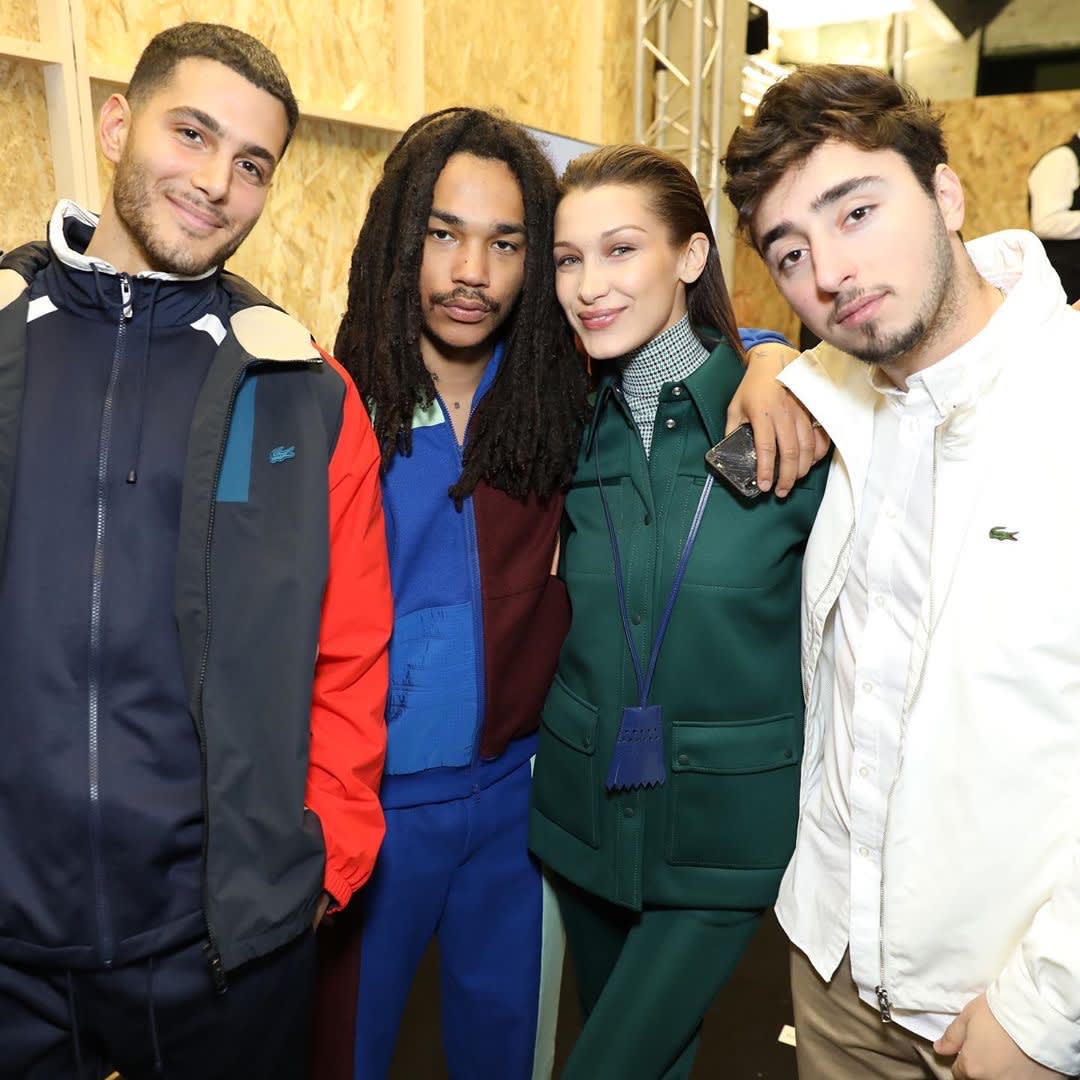 As Bia played the track for the world, Air Drake—the rapper's Boeing 767 that Abloh recently redesigned—appeared to soar in front of the DJ booth. "Wow I feel so lit I got my own backdrop," Drake chimed in. "Thanks Zack the filter made my day."
Every track Bia and Cavaliere play gets its own custom scenery—one song, they'll take you to L.A. hotspot The Nice Guy; the next, you'll get a tour of famed Paris dealership L'art de L'automobile. Other times, there will be nods to the duos favourite movies, or a multitude of Off-White Nike Air Force 1 Lows raining down the screen.
Each week, the team aims to up the scale of production and surprises. After premiering "Toosie Slide," their next stream included a new drop from Lil Tecca, as well as yet another unreleased track from Drake. "Oh shit," commented Canada's Daniel Caesar, stunned to hear all the new tunes being played. In no time at all, Instagram Live has become the go-to platform for releasing music. Eat your heart out, radio.
Alongside friend and business partner James Canton, Bia recently co-founded Field Trip, a record label that's already picked up lots of traction in the creative community. He aims to use his stream as an opportunity to showcase some of the label's artists, like indie ingénue Mallory Merk.  
Ultimately, though, Bia's M.O. isn't to get maximal views or reach or engagement—it's to recreate an evening out with his friends, the best they can virtually. Do his IG Live sets match the energy and excitement of a real-deal rager at a Hollwood nightclub? Maybe not. But they come damn close.
"The reason our Lives feel different is that it is just a virtual version of the parties we would have with our friends anyways," says Bia. "They're in the comments interacting with each other; it just somehow feels like we're all hanging out, and that's the whole point."